Maître d'Hôtel
Kaiwhakarite Hōtera
Alternative titles for this job
Maitres d'hotel oversee the service of food and beverages to guests in restaurants and other eating places. They also check reservations, greet guests, and supervise waiters and waitresses.
Pay
Maitres d'hotel usually earn
Source: Hospitality NZ, May 2015.
Job opportunities
Chances of getting a job as a maitre d'hotel are good due to growing demand and high turnover among workers.
Pay
Maitres d'hotel usually earn between $34,000 and $52,000 a year, depending on experience and responsibilities.
Source: Hospitality New Zealand, 'Annual Wage Survey 2015', May 2015.
(This information is a guide only. Find out more about the sources of our pay information)
What you will do
Maitres d'hotel may do some or all of the following:
receive and confirm reservations
supervise waiters, waitresses and wine stewards, and train new staff
liaise with kitchen staff to find out about specials and menu changes
ensure tables are set correctly
greet and seat guests and offer and serve drinks
deal with any problems that may arise
order stock
organise the clean-up and closing of the restaurant.
Depending on the size of the restaurant, maitres d'hotel may also be involved in cashing up, balancing the books and other accounts work.
Skills and knowledge
Maitres d'hotel may need to have:
waiting skills
knowledge of table service and menu items
barista (coffee-making) skills.
Working conditions
Maitres d'hotel:
usually work 40 hours a week, including evenings and weekends. They may work irregular and long hours, and be on call
work in hotels, restaurants, cafes or other eating places
work in conditions that may be noisy, hot and stressful.
What's the job really like?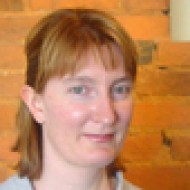 Wendy Hillyer
Maitre d'Hotel
Enjoying the work means she doesn't worry about the hours
Wendy Hillyer is part-owner of two restaurants and also acts as the maitre d'hotel of one of them. "It's reasonably full-on. I work 14-hour days. But because I am doing something that I enjoy, I don't really think about the hours."
Finding the right staff can be a challenge
A big part of Wendy's role as maitre d'hotel is managing staff and implementing effective systems for the restaurant.
Finding the right staff can be difficult as front of house is not a popular career choice in New Zealand. "I have quite strict criteria here in that I don't employ students because I want my staff to treat this role as their main priority. But even then a lot of my staff will be asked by guests 'What are you studying at university?' "
Checking out restaurants worldwide
Wendy also travels every year – often to the US or Australia to find out what's hip in cuisine. "We go to as many top restaurants as we can to look for skills we can bring back and improve on in our own restaurant. We also go and see how we stand up to these guys – and we're doing alright!"
Entry requirements
There are no specific entry requirements to become a maitre d'hotel.
However, if you are working in a cafe or restaurant that serves alcohol, you may be required to hold a General Manager's Certificate. To apply for this, you must be over 20 years old and hold a Licence Controller Qualification (LCQ), which is administered by ServiceIQ. Maitres d'hotel who want to gain hospitality qualifications while working can apply for Future Leader scholarships through Hospitality New Zealand.
Maitres d'hotel gain skills on the job. They can also work towards a New Zealand Certificate in Hospitality – Food and Beverage Service (Level 3). They may also attend wine and food courses run by suppliers.
Personal requirements
Maitres d'hotel need to be:
good at communicating
polite and friendly
honest and reliable
able to lead and motivate staff
able to work well under pressure
good at planning and organising
good at managing their time.
Useful experience
Useful experience for maitres d'hotel includes any work in the hospitality, tourism or retail industries, such as waiting or working in a store.
Physical requirements
Maitres d'hotel need to be reasonably fit and healthy because they spend long periods on their feet.
Find out more about training
Hospitality New Zealand

nsc@hospitalitynz.org.nz - www.hospitalitynz.org.nz

ServiceIQ

0800 863 693 - info@serviceiq.org.nz - www.serviceiq.org.nz
Check out related courses
What are the chances of getting a job?
High turnover and growth in tourism and hospitality mean good opportunities
The number of people employed as maitres d'hotel is steadily increasing. This is due to:
growth in tourism and international visitors to New Zealand
more people staying in hotels
an increasing number of people spending more on eating out.
In addition, vacancies arise regularly because maitres d'hotel tend to stay in the role for a short time only.
Your chances of securing a job as a maitre d'hotel are best if you have previous hospitality industry experience.
Types of employers vary
Maitres d'hotel work for:
hotels
restaurants
private clubs
cocktail lounges.
Sources
Ministry of Business, Innovation and Employment, '2006-2014 Occupation Data' (prepared for Careers New Zealand), 2015.
Ministry of Business, Innovation and Employment, 'Tourism Forecasts 2012-2018', November 2012, (www.mbie.govt.nz).
Ministry of Business, Innovation and Employment, ''Tourism Statistics', February 2016, (www.mbie.govt.nz).
Niu, G, membership communications executive, Hospitality New Zealand, Careers New Zealand interview, February 2016, (www.hospitalitynz.org.nz).
ServiceIQ, 'Cafes, Bars Restaurants', 2014, (www.serviceiq.org.nz).
Progression and specialisations
Maitres d'hotel may progress to work in roles such as restaurant manager, supervisor or events manager, especially in larger restaurant and hotel chains.
Many hotels have training programmes that rotate employees through a number of different roles.
Some maitres d'hotel eventually own and operate their own restaurant business.
Last updated 5 April 2018