User Experience Designer
Kaihoahoa Wheako Whakamahi
This job is sometimes referred to by alternative titles
User experience (UX) designers design the layout and functionality of websites based on their understanding of what users need. 
Pay
Junior UX designers usually earn
Senior UX designers usually earn
Source: Trade Me Jobs, June 2015.
Job opportunities
Chances of getting a job as a UX designer are good due to increasing demand for user-focused websites.
Pay
Pay for UX designers varies depending on experience.
Junior UX designers usually earn $45,000 to $50,000 a year.
With some experience, this increases to about $70,000.
Senior UX designers may earn $90,000 to $130,000.
Source: Trade Me Jobs, 'Salary Guide – IT Salary', June 2015.
(This information is a guide only. Find out more about the figures and diagrams in our job information)
What you will do
UX designers may do some or all of the following:
research design and technology trends
meet with clients to work out the requirements of their website and talk over ideas
work out the website's structure and how the user will find their way around it
develop the website's basic design through wireframes and prototypes
decide on the type, placement and content of graphics and multimedia features on the website, and develop these
test their website designs with users
liaise with writers, developers and other staff to help create the website.
Skills and knowledge
UX designers need to have:
interactive design and graphics skills
knowledge of UX methods such as making wireframes and prototypes 
ability to develop websites, apps and mobile solutions
knowledge of the principles of user-friendly design
understanding of how people interact with computers 
understanding of common software development and project management practices.
Working conditions
UX designers:
usually work regular business hours, but may work longer hours to meet deadlines, especially if they are self-employed
work from home, in an office, or anywhere a computer can be set up
often travel locally, nationally and internationally to meet clients and other people working on website projects such as developers, project managers and systems specialists.
What's the job really like?
Jas Hua
User Experience Designer
Jas Hua's interest in websites began at secondary school, where she came across some ugly examples. She was sure she could do better, and started learning about how sites were designed and structured. Now, it's her full-time job.
How do you create a good-looking and functional website? 
"Usually a client will say what they want, and what style, and then you have to come up with a wireframe, which shows where elements of the website will be positioned. After the client's approved it, you develop it into a first design. You may have to redesign it two or three times before it's finalised and you get something the client is happy with.
"You have to be clear about the purpose of a website, and its target audience – you have to keep those things in mind when you are designing."
What do you like most about your work?
"I really like designing pretty websites. Especially when you get the final design and people tell you 'Your site looks so cool' – that makes me very happy."
Entry requirements
To become a UX designer, you usually need to have a certificate, diploma or degree in one of the following:
web/interaction design
graphic or media design
a computer-related area such as computer science.
You also usually need:
a portfolio of design work that you have done
and/or examples of projects you have worked on.
Secondary education
A tertiary entrance qualification is needed to enter tertiary training. Useful subjects at school include maths, art, graphics and computing/digital studies.
Personal requirements
UX designers need to be:
imaginative and creative
good at communicating ideas
accepting of criticism
able to work well under pressure and unsupervised
skilled at relationship and project management
skilled at problem solving.
They also need to have a good eye for design.
You have to keep yourself inspired and up to date with new advances. Inspiration might come from looking at the way other websites are designed, or perhaps from architecture, fashion, or graphic design websites.

Jas Hua

User Experience Designer
Useful experience
Useful experience for UX designers includes:
graphic or web design and desktop publishing
software development
user or market research
client or project management.
Find out more about training
Institute of IT Professionals (IITP)

0800 252 255 - info@iitp.org.nz - www.iitp.org.nz
Check out related courses
What are the chances of getting a job?
UX design work increasing due to growing focus on user-centred design
New Zealand's website industry is growing rapidly as companies are increasingly moving their information and communication systems online. The number of registered websites with their own domain (an organisation's unique name on the Internet) grew from 477,688 in March 2012 to 657,848 in February 2016.
To keep ahead of the competition, companies are increasingly realising that their websites need to be designed with the user in mind. So, skilled UX designers are in demand to design new user-friendly websites and improve existing ones. According to a survey of IT employers, web design is one of the top skills employers are planning to recruit for.
UX designers work for businesses or are self-employed
Many UX designers are employed by firms specialising in website design and development, or are self-employed. Other employers include:
government departments
large retailers, banks, or service organisations.
Sources
AbsoluteIT, 'Employer Insight Report', February 2015, (www.itsalaries.co.nz).
The Domain Name Commission, 'Welcome to the Domain Name Commission and .nz', accessed February 2016, (www.dnc.org.nz).
Hudson Recruitment, 'Hudson Report, Q3, 2015', 2015, (nz.hudson.com).
Hudson Recruitment, 'New Zealand Hiring Expectations – Quarter 3, 2015', 2015, (nz.hudson.com).
Immigration New Zealand, 'Long-term Skill Shortage List', July 2015, accessed January 2016, (www.immigration.govt.nz).
King, M, UX design lead, Chrometoaster, Careers New Zealand interview, November 2015.
Ministry of Business, Innovation and Employment, '2006-2014 Occupation Data' (prepared for Careers New Zealand), 2015.
Ministry of Business, Innovation and Employment, 'Information and Communications Technology Report – 2015', 2015, (www.mbie.govt.nz).
Progression and specialisations
UX designers may progress to become:
team leaders
lead designers
consultants.
Some may start their own website design businesses.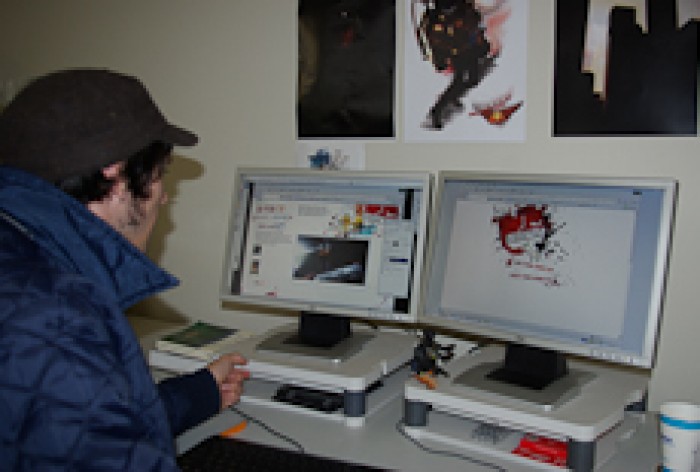 Last updated 21 September 2017