Chemical Production Operator
Kaiwhakamahi Whakaputa Matū
Alternative titles for this job
Chemical production operators perform a variety of tasks involved in producing toiletries or pharmaceutical products such as ointments, creams, aerosols, tablets, capsules, bandages and vaccines.
Pay
Chemical production operators with one to four years' experience usually earn
Chemical production operators with more than four years' experience usually earn
Job opportunities
Chances of getting work as a chemical production operator are poor due to it being a small industry where people tend to stay in the job for a long time.
Pay
Pay for chemical production operators varies depending on experience and employer.
Trainees and apprentice chemical production operators usually start on the minimum wage or a little more.
After about four or five years in the role, chemical production operators usually earn about $20 an hour.
An experienced operator with five or more years' experience and additional responsibilities can earn $27 an hour or more.
Source: Competenz
(This information is a guide only. Find out more about the sources of our pay information)
What you will do
Chemical production operators may do some or all of the following:
weigh, measure and mix ingredients for ointments, creams, tablets and liquid medication
ferment (chemically break down) bacteria cultures and collect antigens to produce antibodies
control the temperature and operation of machines
apply coatings to some products for flavour, colour or preservation
operate and sterilise machines
keep records, complete batch documentation and do paperwork.
Skills and knowledge
Chemical production operators need to have:
knowledge of the product they are producing
knowledge of quality control and the code of good manufacturing practice
knowledge of safety procedures and hygiene regulations
skill operating specialist machines.
Working conditions
Chemical production operators:
usually work regular business hours
work in factories
often work with dangerous products and must wear safety clothing.
What's the job really like?

Wendy Brown
Pharmaceutical Production Operator
What do you like about your job?
"It's interesting making these products because you're starting from scratch and working with a lot of machinery as well. I like knowing that the products we make are beneficial to people, and it's good seeing them on shop shelves and being able to say, 'I made that'."
What is it like being one of the more experienced workers?
"I enjoy learning about the new machinery and techniques, and teaching others. I've had a lot of experience and most of the people who enter this job haven't worked in this type of environment. As a leading hand you lead by example – if they see that I work hard, they'll follow and work hard as well."
What's your advice to others?
"You've got to be flexible to work here and it's helpful to have knowledge of the different products. Go and look in chemists and health shops at the products on offer. That way when you get an interview you're familiar with the products and you have a general idea about what they're talking about. Most companies will also let you have a look around the factory, so you have the chance to see what it's like."
Entry requirements
There are no specific entry requirements to become a chemical production operator as most skills are learned on the job. However, because you may work with controlled substances, you must not have any criminal convictions.
Chemical production operators can work towards a National Certificate in Manufacturing, Core Skills (Level 2) on the job. This qualification is overseen by Competenz.
Secondary education
At least three years secondary education is recommended. Useful subjects include maths, science (especially chemistry) and English.
Personal requirements
Chemical production operators need to be:
accurate, with an eye for detail
careful and safety-conscious
practical and reliable
able to work well in a team and unsupervised
able to follow instructions
good at basic maths and science.
Useful experience
Useful experience for chemical production operators includes factory or laboratory work.
Find out more about training
Pharmaceutical Society of New Zealand

(04) 802 0030 - p.society@psnz.org.nz - www.psnz.org.nz

Competenz

0800 526 1800 - info@competenz.org.nz - www.competenz.org.nz
Check out related courses
What are the chances of getting a job?
Chances of getting work are higher in Auckland, since most jobs (more than 60%) are based there. New Zealand Pharmaceuticals in Palmerston North is also a major employer of chemical production operators.  
Around 100 employers in New Zealand
There are about 100 pharmaceutical manufacturers in New Zealand. These companies manufacture pharmaceutical products for national and international markets.

Products manufactured in New Zealand include:
cosmetics and health-related products (nutraceuticals)
veterinary products
biotechnical products (products for the health sector, which can be for human and animal consumption).
Sources
Forman, M, 'Douglas Pharmaceuticals gets $2.5m boost', Stuff, November 2013, (www.stuff.co.nz).  
Henderson, K, industry manager, Competenz, Careers New Zealand interview, November 2014. 
Ministry of Business, Innovation & Employment (MOBIE), 'Likely Areas of Growth in Employment Opportunities, Employment Forecasts for 2010-2015', accessed November 2014, (www.dol.govt.nz). 
Statistics New Zealand, 'Economic Survey of Manufacturing: June 2014 quarter', (www.stats.govt.nz). 
(This information is a guide only. Find out more about the sources of our job opportunities information)
Progression and specialisations
Chemical production operators can move into supervisory or team leadership roles. With experience they can potentially move into managerial roles such as production manager.
They may specialise in working with a particular product or a particular stage of the production process.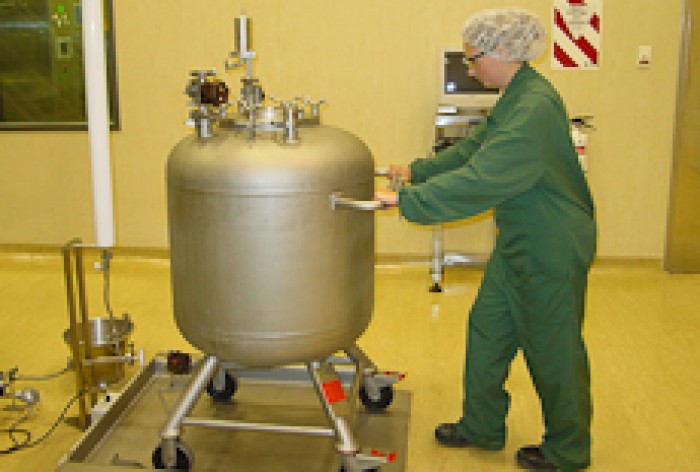 Last updated 23 July 2018