Printer
Kaiwhakamahi Mīhini Tā
Alternative titles for this job
Printers set up and operate printing machines that print text and images on paper, card, carton, plastics or metal.
Pay
Senior printers with more than five years' experience usually earn
Source: PrintNZ Industry Report, 2017.
Job opportunities
Chances of getting a job as a printer are good due to strong demand for printed products and good opportunities for apprentices.
Pay
Pay for printers varies depending on experience.
Apprentices usually start on the minimum wage, with pay increasing as they gain skills and complete unit standards.
After completing an apprenticeship, printers usually earn up to $50,000.
Senior printers with more than five years' experience can earn between $62,000 and $93,000.
Source: PrintNZ Industry Report, 2017.
(This information is a guide only. Find out more about the sources of our pay information)
What you will do
Printers may do some or all of the following:
discuss printing requirements with clients
set up and adjust printing machines
use stencils and screens to make prints
mix ink and solvents, and adjust water and ink flow in machines
monitor and evaluate press operations manually and by computer to check quality of printing
produce a variety of printed products using different types of presses
clean and maintain the printing presses, including minor repairs.
Skills and knowledge
Printers need to have knowledge of:
manual and computerised printing machinery, and how to operate and repair it
printing methods, inks and colours, and the material that the machine prints onto
types of paper and paper sizes.
Working conditions
Printers:
usually work regular business hours, but may do shift work at nights and weekends to meet deadlines – particularly in the newspaper industry
work in printing companies, workshops and factories.
What's the job really like?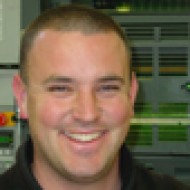 Kuran Ireland - Printer
"When I first started sheet-fed printing all my mates thought I just ran a big photocopier and stood catching the paper at the end," Kuran Ireland says with a grin.
But the job is far more varied than that, he says.
"I print everything from calendars and small magazines to posters and account forms. At the moment I'm doing about 1,500 calendars, but next month I might be doing 300,000 statements."
Being practical and particular an asset for the job
"Sheet-fed printing is really the fussier side of printing because we are using higher quality stock than the newsprint, which is printed by reel-fed machines. Apart from making sure the colour on the paper is good, we might also be doing matte and gloss coating finishes on what we print.
"It's the kind of work that requires a practical attitude, being pretty particular, and having a good eye for detail. It's easy to say, 'That looks good enough'. But you have to be able to concentrate and get things as good as you can. I might finish three or four products in a day and if they all turn out looking pretty good I get a real sense of achievement from finishing a quality product."
Entry requirements
There are no specific requirements to become a printer. Most people start as an assistant at a printing company and then complete an apprenticeship to gain a New Zealand Certificate in Print at both Level 3 and Level 4.
Secondary education
A minimum of three years of secondary education is recommended. Useful subjects include English and maths, processing technologies and digital technologies.
Personal requirements
Printers need to be:
skilled at analysing detail and colours
good at communicating
good at basic maths
accurate, with an eye for detail
organised and able to follow instructions
reliable and efficient
able to work well under pressure.
A computerised printer won't tell you what's wrong with it – it just says things aren't quite right. So you have to know all the basics to repair it.

---
Useful experience
Useful experience for printers includes:
work with machinery
work in a factory
work with computers.
Physical requirements
Printers need to have good hand-eye co-ordination, good eyesight (with or without corrective lenses) and normal colour vision. You also need to be reasonably fit and strong as some lifting may be required. 
Find out more about training
Competenz

info@competenz.org.nz - www.competenz.org.nz
Check out related courses
What are the chances of getting a job?
Strong demand for apprentices and printed products 
Opportunities for printing apprentices continue to increase as there are fewer experienced printers in the industry.
There is good demand for printers as many printing companies are experiencing expansion due to increased demand for packaging and signage, product labels for consumer goods, and brochures and business cards.  
Some government agencies and marketers still use printed materials to reach clients and customers as an alternative to increasingly crowded digital channels.
According to the Census, 3,333 printers worked in New Zealand in 2018.
Digital printing brings new opportunities 
Offset printing continues to be the most common, as it allows for bulk runs of printed material. Digital 3D and laser cut printing that allows for short production runs is increasing. To meet demand, printers are learning new skills such as advanced technology and digital problem solving.
Wide range of employers
Printers may work for:
commercial printing companies
newspaper publishers
packaging and label companies
signage companies.
Sources
Cobb, R, general manager, PrintNZ, Careers New Zealand interview, May 2017. 
Ministry of Business, Innovation and Employment, '2006-2014 Occupation Data' (prepared for Careers New Zealand), 2015.
Stats NZ, '2018 Census Data', 2019.
(This information is a guide only. Find out more about the sources of our job opportunities information)
Progression and specialisations
Printers may progress into supervisory or management roles in printing companies.
They may specialise as one of the following:
Digital Printer

Digital printers operate presses that print on large rolls or individual sheets of paper and print as few as one copy to thousands.

Reel-fed Printer

Reel-fed printers operate presses that print on large rolls of paper, such as those that print newspapers.

Screen Printer

Screen printers use stencils and screens to print directly onto paper and textiles.

Sheet-fed Printer

Sheet-fed printers operate presses that print on individual sheets of paper or card of varying sizes.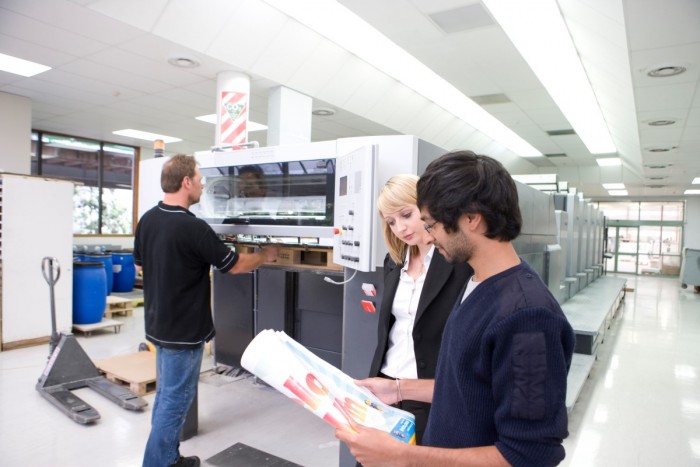 Last updated 4 April 2023