Graphic Pre-press Worker
Kaimahi Whakairoiro (Mua Perehi)
Graphic pre-press workers use computers to prepare text and designs for printing.
Pay
Graphic pre-press workers with up to three years' experience usually earn
Senior graphic pre-press workers usually earn
Source: PrintNZ, 'PrintNZ Industry Report', 2017.
Job opportunities
Chances of getting a job as a graphic pre-press worker are poor for entry-level workers but good for experienced workers.
Pay
Pay for graphic pre-press workers varies depending on experience, the amount of shift work they do, and if they train or supervise others.
Apprentices usually start on the minimum wage, with pay increasing as they gain skills and complete unit standards.
After completing an apprenticeship, and with up to three years' experience, graphic pre-press workers usually earn up to $50,000 a year.
Senior graphic pre-press workers with more than five years' experience can earn $60,000 to $80,000.
Source: PrintNZ, 'PrintNZ Industry Report', 2017.
(This information is a guide only. Find out more about the sources of our pay information)
What you will do
Graphic pre-press workers may do some or all of the following:
receive material from clients to design or lay out for printing
input and set out text
scan and set out graphics
check that the text and layout meet printing requirements
proofread text
send proofs to clients for approval
prepare computer files for printing onto film or directly onto the press
send the files to a printer or to a digital printing press
manage the production of files from a digital printing press
keep up to date with new versions of computer software.
Skills and knowledge
Graphic pre-press workers need to have:
knowledge of the design requirements for print, including fonts and typography, layout, colour management and design
understanding of the different printing processes and production methods
knowledge of design and graphics software.
Working conditions
Graphic pre-press workers:
usually work regular business hours or do shift work
work in offices, print shops or studios.
What's the job really like?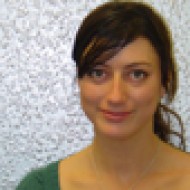 Sarah Gorman
Graphic Pre-press Worker
Keen, adaptable and willing to learn
During her apprenticeship, graphic pre-press worker Sarah Gorman was named Apprentice of the Year in her field. "I was completely stoked and humbled; it was an awesome sense of achievement."
She would advise anyone thinking of getting into the job to be sure they are keen, adaptable and willing to learn. "If you are, any employer would see that and snap you up."
The best and the worst parts of the job
Now fully trained, Sarah loves the parts of her work that are completely design-based. "When the client says, 'Do whatever you feel like; there are no limitations', I love it. Whether it's creating business cards for a self-employed person or stationery for a large company, it's very satisfying when you do a great job and they're really pleased."
But there are challenges in the job, she says. "The biggest ones are meeting the expectations of the client. You've got to be able to adapt to what the client wants and to the market you're aiming at. In the past, I might have done some amazing work but if it wasn't what the client really wanted, then it's no good. You've really got to respect that."
Entry requirements
There are no specific requirements to become a graphic pre-press worker. However, most employers require you to have a qualification, or learn on the job while doing an apprenticeship.
Competenz offers a Level 4 New Zealand Certificate in digital processes for print, which includes a graphic pre-press programme. The qualification is achieved by completing an apprenticeship while working for an employer.
Some people enter this job after completing a tertiary course in graphic design.
Secondary education
A minimum of three years of secondary education is recommended. Useful subjects include English, design and visual communication, design (practical art), painting, sculpture, photography, printmaking (practical art), digital technologies and processing technologies. 
For Year 11 to 13 learners, trades academies and the STAR and Gateway programmes are good ways to gain relevant experience and skills.
These programmes may help you gain an apprenticeship, but do not reduce the amount of time it takes to complete it. 
Personal requirements
Graphic pre-press workers need to be:
adaptable
organised
skilled at communicating and writing
good at problem solving and decision making
accurate, with an eye for detail
good at measurement and calculations
able to work well under pressure and unsupervised.
You need to have a sense of humour to do this job, and be able to work under pressure. You also need to be adaptable and able to change with new processes and software.

---

Sarah Gorman

Graphic Pre-press Worker
Useful experience
Useful experience for graphic pre-press workers includes:
work in printing or publishing companies
work with computers
design work.
Physical requirements
Graphic pre-press workers need to have normal colour vision.
Find out more about training
Competenz

info@competenz.co.nz - www.competenz.org.nz
Check out related courses
What are the chances of getting a job?
High competition for entry-level roles
Opportunities for new graphic pre-press workers are poor due to a large number of graphic design graduates competing for entry-level roles. It is also a relatively small occupation in the print industry, with one graphic pre-press worker to every three printers.  
However, experienced graphic pre-press workers with design skills and the ability to convert digital design to a printed product, are in demand.
According to the Census, 420 graphic pre-press workers worked in New Zealand in 2018.
Increase your chances of finding work
You can increase your chances of finding a job by completing a work experience programme, such as Gateway, before looking for an apprenticeship.
Digital pre-press brings new opportunities
Increased availability and affordability of pre-press and digital printing equipment has reduced the need for specialist graphic pre-press businesses. Now, most printing companies employ pre-press workers directly and do their own pre-press work.
As a result, the scope of pre-press work has changed. Pre-press workers employed by digital businesses that offer a full range of services tend to be involved in all stages of the workflow, from design concept to final product. This means they are learning new skills, including how to operate digital printing equipment, and interpret increasingly complex product requests.
Types of employers varied
Graphic pre-press workers may work for:
publishers, including newspaper publishers
commercial printing companies
copy shops
signwriters
marketing and business management companies
packaging companies
film and video services such as cinema advertising firms
advertising agencies.
Sources
Cobb, R, general manager, PrintNZ, Careers New Zealand interview, May 2017.
Infometrics Limited, 'NZ Printing Industry Review 2015', 2016.
Ministry of Business, Innovation and Employment, '2006-2014 Occupation Data' (prepared for Careers New Zealand), 2015.
Stats NZ, '2108 Census Data', 2019.
(This information is a guide only. Find out more about the sources of our job opportunities information)
Progression and specialisations
Graphic pre-press workers may progress to work as graphic designers, web developers, or advertising art directors. Some choose to start their own graphic design companies.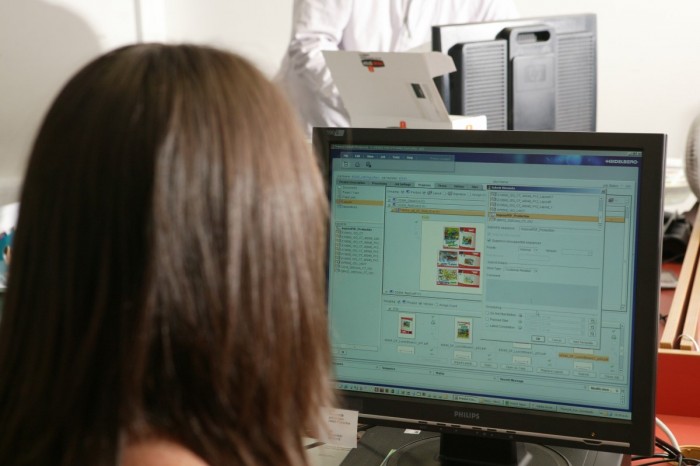 Last updated 14 September 2023