Auctioneer
Māngai Hokohoko
Alternative titles for this job
Auctioneers take charge of public or private auctions. They sell goods, property or livestock on behalf of the owner to people offering the highest price.
Pay
Pay rates for auctioneers vary as they are usually paid a flat fee per auction or on commission.
Source: Auctioneers Association of New Zealand, 2018.
Job opportunities
Chances of getting a job as an auctioneer are poor due to lack of demand.
Pay
Pay for auctioneers varies:
Most auctioneers are paid on commission, so how much they earn depends on the value of the sales at the auctions they conduct.
Real estate auctioneers are usually paid a flat fee of between $400 and $1,200 an auction, and may get a commission on top of that.
Some auctioneers own their own business, so how much they earn depends on how well their business does.
Contract auctioneers usually charge between $300 and $500 an auction.
Auctioneers often supplement their income by doing other related work. For example, a real estate auctioneer might also be a real estate agent.
Source: Auctioneers Association of New Zealand, 2018.
(This information is a guide only. Find out more about the sources of our pay information)
What you will do
Auctioneers may do some or all of the following:
inspect goods for auction and estimate their value
arrange the place, date and advertising for an auction
call for bids and look for bidding signals
keep a database of goods for auction
create online and print auction catalogues
group items into lots for sale, and decide what order to sell lots at the auction
organise online auctions
provide information on goods to buyers
keep a record of sales.
Skills and knowledge
Auctioneers need to have knowledge of:
auctioneering
the details of the products they are selling
product trends and their market values
the Auctioneers' Act and other relevant legislation.
Working conditions
Auctioneers:
may work irregular hours, including evenings and weekends, depending on timings of auctions
work in offices, auction rooms, or conference venues, or on-site where the auction is being held – for example, at wool stores, stockyards, or fruit and produce markets.
What's the job really like?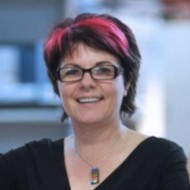 Michelle Maitland
Auctioneer
How did you become an auctioneer?
"It wasn't easy. I just knew somebody that let me have a go. Then I worked for free for quite a long time, learning. I just went to different auction houses, and got to know them and they let me practise.
"I knew that was what I wanted to do, so I just found a way."
What challenges did you face?
"Being a female – people don't take you seriously and the industry itself didn't take me seriously. I think the public are sometimes surprised by a female auctioneer, but if you put on a good show it's always a surprise – and they have a nice time."
What skills do you need to be an auctioneer?
"A lot of auctioneers have big egos. I'd say 90 percent of them. It's not going to work if you're mundane and you're monotonous. You're not going to captivate an audience. The message gets lost.
"Auctioneering is showmanship and being a little bit extroverted."
Entry requirements
There are no specific training requirements to become an auctioneer. However, you must be registered as an individual auctioneer or employed by a company that holds auctioneer registration to practise.
Learning on the job and through online courses
Most auctioneers learn how to conduct auctions by being an auctioneer's understudy, an auction room or bidding assistant, or a clerk.
Auctioneers can take online training courses from Australia, as there are no courses based in New Zealand. Some auction houses also run in-house training courses.
Secondary education
There are no specific secondary requirements to become an auctioneer, but English and maths to at least NCEA Level 2 is usually preferred.
Personal requirements
Auctioneers need to be:
excellent at public speaking and holding people's attention
observant
willing to learn
persuasive and persistent
able to work well under pressure, think quickly, and show initiative
patient and trustworthy
good with numbers
skilled at organising and making decisions.
They also need to have a good memory.
To be an auctioneer you've got to be innovative and think on your feet.

---

Michelle Maitland

Auctioneer
Useful experience
Useful experience for auctioneers includes:
work as an auctioneer understudy, bidding assistant or auction room attendant
office work in an auction house
knowledge of industries in which auctions are held – for example, working with livestock is useful experience for stock and station auctioneers
work in sales.
Physical requirements
Auctioneers need to have:
a clear, distinct and strong voice with no speech impediments
good eyesight (with or without corrective lenses)
reasonable fitness levels as they often have to help move heavy items such as furniture
a neat and tidy appearance when auctioning from the stand.
Registration
Before you can work as an auctioneer you must be either:
registered as an individual auctioneer on the Trading Standards Auctioneers Register
employed by a business that holds company auctioneer registration.
You may be exempt from registration if you are already a licensed real estate agent and auctioning land or property.
Find out more about training
Auctioneers Association of NZ Inc

0800 289 282 - secretary@auctioneers.org.nz - www.auctioneers.org.nz

Real Estate Institute of NZ

0800 473 469 - info@reinz.co.nz - www.reinz.org.nz
What are the chances of getting a job?
Few opportunities for auctioneers
It is difficult to get work as an auctioneer due to low staff turnover and the small size of the occupation in New Zealand.
Sales work best way to become an auctioneer
Your chances of securing a job as an auctioneer are best if you work as a salesperson:
in real estate
at a motor vehicle auction house
for a stock and station company such as PGG Wrightson or Elders.
Sales staff in these industries who are interested in becoming auctioneers may work with mentors, or be offered in-house training or a chance to practise calling auctions. They can then become licensed auctioneers or named sellers for registered companies.
According to the Census, 138 auctioneers worked in New Zealand in 2018.
Auctioneers work for auction houses and other merchants
Most auctioneers work for:
real estate companies
stock and station agents, auctioning livestock
motor vehicle auction houses
auction houses selling general goods or art and antiques
fruit and produce merchants.
Many auction houses are owned by auctioneers and run as family businesses.
Sources
Dawson, A, director, Thornton Auctions, careers.govt.nz interview, September 2018.
Heywood, S, executive member, Auctioneers Association (NZ), careers.govt.nz interview, September 2018.
Prince, S, general manager, Turners Auctions, careers.govt.nz interview, September 2018.
Stats NZ, '2018 Census Data', 2019.
Trading Standards, 'Auctioneer Registration', accessed September 2018, (www.auctioneers.tradingstandards.govt.nz).
(This information is a guide only. Find out more about the sources of our job opportunities information)
Progression and specialisations
Auctioneers may be either licensed auctioneers or named sellers.
Licensed auctioneers can work freelance, but named sellers can conduct auctions for their employer only. Named sellers may progress to become licensed auctioneers by getting an individual licence.
Experienced auctioneers may progress to become valuers.
Both licensed auctioneers and named sellers may specialise in the following areas:
Arts and Collectables Auctioneer

Arts and collectables auctioneers auction antique goods, fine arts and rare collectable items. Within this area of auctioneering it is possible to specialise further in areas such as silver, Persian rugs, furniture, jewellery, fine art, paintings, tribal art and artefacts or dolls.

Fruit and Produce Auctioneer

Fruit and produce auctioneers auction edible goods.

Auto Auctioneer

Auto auctioneers auction vehicles and vehicle parts.

General Auctioneer

General auctioneers auction items such as whiteware or furniture.

Real Estate Auctioneer

Real estate auctioneers auction houses and buildings.

Stock and Station Auctioneer

Stock and station auctioneers auction livestock.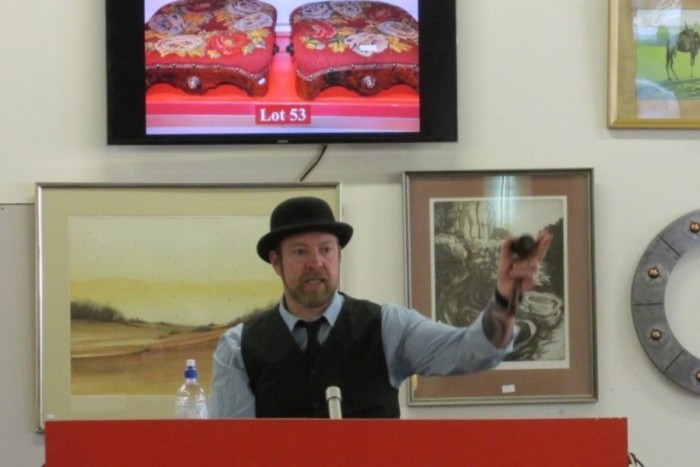 Last updated 14 February 2023