Motor Vehicle Salesperson
Kaihoko Waka Huarahi
This job is sometimes referred to by alternative titles
Motor vehicle salespeople sell new or used cars, trucks, and other vehicles.
Pay
Motor vehicle salespeople usually earn
Source: Automotive Employment NZ, 2016.
Job opportunities
Chances of getting a job as a motor vehicle salesperson are average, as while vehicle sales are strong there are a limited number of positions.
Pay
Pay for motor vehicle salespeople varies depending on skills, experience and the dealership you work for.
New motor vehicle salespeople may start on minimum wage, plus commission.
Experienced motor vehicle salespeople can earn from $65,000 to $140,000, plus commission.
Commissions can vary depending on the dealership you work for and how often you meet or exceed sales targets. Most motor vehicle salespeople earn at least 10% commission, and also get a company car and fuel costs.
Source: Automotive Employment NZ, 2016.
(This information is a guide only. Find out more about the sources of our pay information)
What you will do
Motor vehicle salespeople may do some or all of the following:
prepare vehicles for sale
help customers decide which vehicles will best suit their needs
accompany customers who are test-driving vehicles
decide on the trade-in value of the customer's used vehicle
collect payment or arrange finance on vehicles
arrange vehicle insurance for customers
organise advertising and promotions
keep a database of customers and potential customers
deal with painters, panelbeaters and vehicle parts suppliers.
Skills and knowledge
Motor vehicle salespeople need to have knowledge of:
the vehicles they sell
new cars on the market, and market trends
how vehicle engines work
finance and payment options, and accounting skills.
Working conditions
Motor vehicle salespeople:
often work long hours, which may include evenings and weekends, and may also be on call
work in showrooms and car yards
may deliver cars locally and nationally, and those with more experience may travel overseas to look at vehicles for the New Zealand market.
What's the job really like?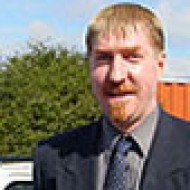 Mark Holland
Car Salesperson
It's enthusiasm that sells vehicles, according to Mark Holland.
"It's nine-tenths of this job. Product knowledge is important but you pick it up as you go along. If you're a people person you'll do well."
You need to be motivated to meet people and targets
"When a customer comes in to the yard, I always go out and say hello. You can't just expect cars to be sold – you have to be proactive and work hard. There are a lot of hours involved and it's not a nine-to-five job."
The goal-setting aspect of selling cars appeals to Mark too. "Sales figures are important, and there's always a sense of achievement when you reach your targets. I sell about 25 cars a month on average."
It's about getting around and getting a good reputation
Mark says it's also good being able to get out and about. "I can be shooting all over the city delivering cars and attending sales meetings, or out on the yard demonstrating vehicles and meeting customers."
Mark has learned that customer loyalty is vital and word of mouth is the best advertising. "If I'm doing my job well the friends and neighbours of people who have bought cars from me might find the same car at another yard, but prefer to buy it off me because they know I'll look after them."
What's hot
Meeting people and helping them find vehicles that suit their needs.
Getting outdoors in the car yard, and around town.
What's not
Working long hours, which usually includes Saturdays.
Knowing that you need to meet sales targets every month.
Entry requirements
There are no specific entry requirements to become a motor vehicle salesperson, but a driver's licence is usually required.
Motor vehicle salespeople can learn skills through on-the-job training.
Secondary education
There are no specific secondary education requirements to become a motor vehicle salesperson. However, NCEA Level 1 English and maths may be useful.
Personal requirements
Motor vehicle salespeople need to be:
confident dealing with people
friendly, polite, helpful and honest
good listeners, to ensure they understand their clients' needs
skilled at negotiating and selling
able to drive
organised.
Useful experience
Useful experience for motor vehicle salespeople includes:
sales work
customer service experience
vehicle servicing and grooming work.
Physical requirements
Motor vehicle salespeople need to have a neat and tidy appearance.
Registration
Motor vehicle salespeople who have their own car dealerships need to be registered on the Motor Vehicle Traders Register (MVTR).
Find out more about training
MITO

0800 88 2121 - info@mito.org.nz - www.mito.org.nz
Check out related courses
What are the chances of getting a job?
Opportunities for motor vehicle salespeople have increased since 2013, as the number of new and used vehicles registered with the New Zealand Transport Authority (NZTA) has increased markedly and new registrations are at record levels.
However, while there has been a slight increase in the number of motor vehicle salespeople employed, there are still only a limited number of positions.
Most salespeople work for car dealerships
Motor vehicle salespeople usually work for car dealerships that sell new cars, used cars or both. Some run their own business.
Sources
Ministry of Transport, 'New Zealand Vehicle Fleet Statistics 2015', 2015.
Ministry of Transport, 'Quarterly Vehicle Fleet Statistics July – September quarter 2016', 2016.
Motor Industry Association website, accessed December 2016, (www.mia.org.nz).
Progression and specialisations
Experienced motor vehicle salespeople may set up their own car sales yards. They may also move into other retail jobs, or roles where you earn commission, such as real estate agent.
Motor vehicle salespeople may also specialise in selling cars of a particular make.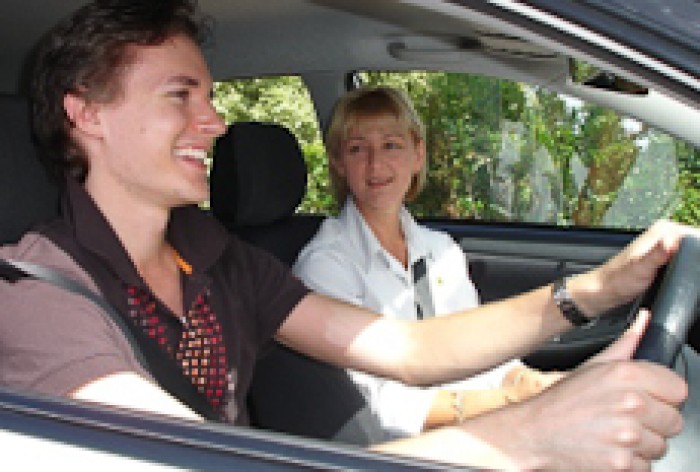 Last updated 8 June 2017