Retail Manager
Kaiwhakahaere Hokohoko
Alternative titles for this job
Retail managers organise and manage the operations of retail stores or departments, including staff.
Pay
Assistant retail managers usually earn
Retail managers usually earn
Job opportunities
Chances of getting a job as a retail manager are average for those wanting to enter the role, but good for those with experience.
Pay
Pay for retail managers varies depending on experience, responsibilities, and employer.
Assistant retail managers usually earn minimum wage to $48,000 a year.
Department managers usually earn minimum wage to $51,000. 
Retail managers usually earn $48,000 to $60,000.
Source: Retail NZ, '2020 Wages Guide', 2020.
(This information is a guide only. Find out more about the sources of our pay information)
What you will do
Retail managers may do some or all of the following:
choose products and determine stock levels and prices
hire, train and supervise staff
create and implement buying and marketing policies
sell goods and services to customers, and advise them on product use
maintain records of stock levels and financial transactions
complete budgets and financial plans
make sure shops comply with health and safety regulations.
Skills and knowledge
Retail managers need to have:
customer service skills
sales skills
knowledge of the products they are selling, and how they are used
knowledge of the Consumer Guarantees Act
knowledge of health and safety regulations
cash-handling and maths skills
ability to manage and supervise staff
marketing, financial and business management skills.
Working conditions
Retail managers:
may work full time or part time, and may also work evenings and weekends
work in various kinds of shops and in offices.
What's the job really like?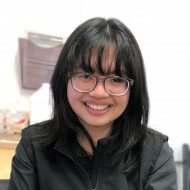 Jayne Go
Grocery and Checkout Manager
Jayne Go works as a grocery and checkout manager for Farro, a busy grocery outlet.
"I started working as a retail assistant and worked hard for about four years before accepting my new job as a grocery retail manager. I believe that my previous work experience was great training for the role, as was a leadership training course I completed."
A busy retail environment brings rewards and challenges
Jayne enjoys many aspects of her role as a grocery and checkout manager, especially managing staff, making important decisions and dealing with the day-to-day challenges of working in a busy retail environment. Other daily tasks include ordering stock, pricing and discounting goods, supervising junior staff, administration, and making sure the business operations she is responsible for run smoothly.
Retail offers opportunities
Jayne's experience working in the retail sector has provided her with skills and knowledge that she feels will be useful for future career opportunities. She suggests that by taking advantage of every chance to learn and improve there are good careers opportunities for retail managers.
"The things I have learnt while working as a retail manager can help me to build my own business in the future if I choose to do so."
Entry requirements
There are no specific requirements to become a retail manager. However, you generally need business management skills or experience in retail work.
Most retail managers gain experience in retail sales assistant roles before moving into management positions, and many retail stores have their own in-house management training programmes.
Retail managers can also complete a formal qualification, such as a business management course or the New Zealand Certificate in Retail (Level 3 or 4).
Secondary education
There are no specific secondary education requirements to become a retail manager. However, English, maths, accounting, economics and business studies are useful.
Additional requirements for specialist roles:
Retail managers working in some specialist roles may need to meet additional requirements. For example, antique dealers require a second-hand dealer's licence from a district court, and liquor store managers need a Licence Controller Qualification (LCQ).
Personal requirements
Retail managers need to be:
good at communicating
good at customer service
mature and responsible
reliable and honest
able to lead people
able to make good decisions
organised
able to work well under pressure.
Useful experience
Useful experience for retail managers includes:
sales and marketing
cash handling
customer service
any other business management work.
Find out more about training
Check out related courses
What are the chances of getting a job?
The retail sector has experienced steady growth in recent years, and vacancies for retail managers are still being frequently advertised because it is a large industry with many roles
According to the Census, 35,148 retail managers worked in New Zealand in 2018.
Experience and adaptability increase chances of work
Vacancies for retail managers are common due to the large size of the occupation.
Chances of getting work as a retail manager are best for those who:
have experience managing retail businesses
are flexible about their work hours (including working evenings and weekends)
want to work in retail areas that employ large numbers of staff, such as supermarkets, clothing retailers, hardware retailers and department stores.
Chances of finding work are also better between November and January, when retailers often take on more staff to deal with the rush before and after Christmas.
Types of employers varied
Retail managers work for a range of employers, including:
supermarkets
department stores
specialist clothing shops
hardware, building and garden suppliers
electronics stores
motor vehicle and parts outlets
food and beverage businesses.
Sources
Harford, G, chief executive, Retail NZ, careers.govt.nz interview, July 2020.

Retail NZ, 'Retail Radar Report: Covid-19 Special Edition', July 2020, (www.retail.kiwi).

Stats NZ, '2018 Census Data', 2019.
(This information is a guide only. Find out more about the sources of our job opportunities information)
Progression and specialisations
Retail managers may progress to more senior roles, such as branch or regional retail manager.
Retail managers may specialise in a particular area of retail such as food, liquor, clothing, electronics or e-commerce.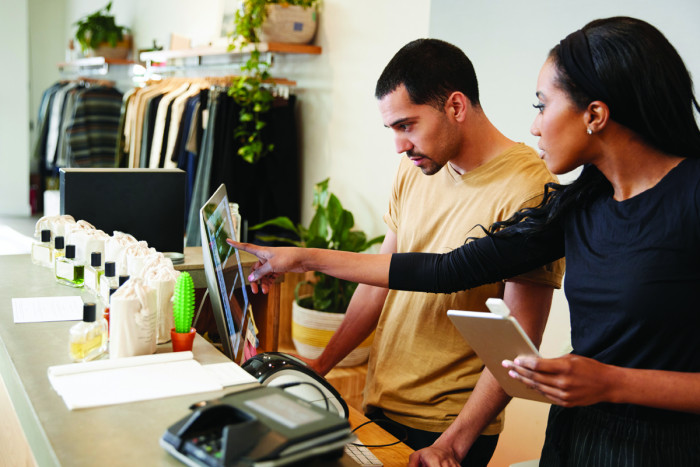 Last updated 21 November 2023