Biotechnologist
Ringa Hangarau Koiora
Alternative titles for this job
Biotechnologists use their knowledge of living things to develop new animal or plant products such as medicines and pest-resistant crops. 
Pay
Biotechnologists usually earn
Senior biotechnologists with PhDs usually earn
Source: BIOTech New Zealand, 2019.
Job opportunities
Chances of getting a job as a biotechnologist are good due to increasing demand for their services.
Pay
Pay for biotechnologists varies depending on qualifications and experience. 
Biotechnologists with Bachelor's degrees can expect to earn $42,000 to $55,000 a year.
Biotechnologists with Master's degrees usually earn between $55,000 to $75,000.
Senior biotechnologists who have PhDs can earn between $76,000 to $94,000.
With more responsibility and experience, biotechnologists can earn up to $130,000 or more a year. 
Source: BIOTech New Zealand, 2019.              
(This information is a guide only. Find out more about the sources of our pay information)
What you will do
Biotechnologists may do some or all of the following:
study micro-organisms such as bacteria, fungi, yeast, and their enzymes 
study the genetic make-up of plants, animals, humans and micro-organisms
develop and test methods of making new products
develop higher-yield or more pest-resistant crops 
meet with clients to discuss biotechnology solutions to their problems
analyse production trends and data
work out budget and production costs
prepare funding or patent applications, and be part of patent discussions.  
Skills and knowledge
Biotechnologists need to have:
knowledge of biochemistry, microbiology, molecular biology and physics
knowledge of manufacturing practices 
knowledge of how to safely handle hazardous substances

knowledge of legal and ethical issues related to genetic engineering
practical skills for performing experiments and operating scientific equipment
skills in analysing and interpreting research results
skills in writing reports and proposals
ability to explain research to the public. 
Working conditions
Biotechnologists:
usually work regular business hours but may also work weekends and evenings to complete experiments or reports
work in laboratories and offices at places such as plants, factories and research organisations
may travel locally and internationally to meet with clients or attend conferences
may work with hazardous chemicals
may work in noisy environments.
What's the job really like?
Mike North
Biotechnologist
Leading the world in meat research
"In the meat area, New Zealand is pretty much leading the world. This is where it's happening," says senior food engineer and biotechnologist Dr Mike North.
His work at AgResearch's Meat Industry Research Institute of New Zealand (MIRINZ) contributes to one of New Zealand's key export industries.
"My focus is on developing innovations in meat processing and transport technology to help get the products to the marketplace in the right condition."
Juggling 10 projects keeps Mike busy
As well as managing a team of 27 researchers, Mike juggles up to 10 projects at a time. Most days he runs experiments and analyses data, then meets with project teams to discuss results and brainstorm solutions.
He is passionate about this problem-solving part of the job. "The biggest rush is when you solve a problem, think of a way around an issue, or exploit some opportunity. When you do it in a smart way, that's when it's really exciting."
Not just lab work
Mike and his team aren't always locked away in their labs – a major part of their work involves dealing with their clients. "We have to build good relationships with them, understand their problems and what opportunities they want to take advantage of."
Biotechnologist video
Hannah Liddy talks about life as a Biotechnologist – 1.44 mins.
I'm Hannah Liddy and I'm the production team leader at MP Biomedicals.
I work in production where we're purifying proteins from bovine plasma on quite a large scale. The purified proteins are used to manufacture animal and human vaccines, biologics and diagnostics.
Every day when I come to work I get to do practical science. On an average day in production we'll be making buffers, running filtrations, filtering the plasma and running it through chromatography columns to extract the protein.
A lot of my day is monitoring people's progress and making sure all the processes are running smoothly.
I think one of the most important skills to be a good biotechnologist is to have really good attention to detail. We follow manufacturing instructions and we can't miss out any steps.
I found biotechnology interesting because it's to do with the living animals and plants rather than just chemicals.
I studied a Bachelor of Science at Otago. MP Biomedicals was advertising for science graduates with a life science degree.
If you're interested in a degree in biotechnology and you enjoy science in Year 9 and 10, definitely choose biology, chemistry, physics, maths as your subjects for NCEA. Also don't be afraid to take on extracurricular activities like science fairs, problem-solving competitions, maths competitions because they'll really get you thinking and get you mixing with like-minded people.
I think the coolest thing about my work is, the work we do will eventually go on to help improve people's lives.
Entry requirements
To become a biotechnologist you need to have a Bachelor of Science, Engineering or Technology in one of the following: 
biotechnology or plant biotechnology
biochemical engineering
biochemistry
food technology
genetics
industrial bioscience
molecular biosciences
However, many employers prefer to hire biotechnologists with a Masters or Doctorate in biotechnology or a relevant field. 
Secondary education
A tertiary entrance qualification is required to enter further training. NCEA Level 3 in calculus, biology, maths, chemistry and physics are recommended.
Personal requirements
Biotechnologists need to be:
patient and persevering
investigative and enquiring
detail-oriented
observant
creative and innovative
good at problem solving
good at planning and organising.
In biotechnology research we need people who are highly skilled technically, but they also have to be honest, have a positive attitude and be able to work well in a team. These soft skills are the most important personal attributes to have in the job.

Dr Mike North

Biotechnologist
Useful experience
Useful experience for biotechnologists includes:  
laboratory work
research work
quality assurance
business management or marketing. 
Physical requirements
Biotechnologists need to have good hand-eye co-ordination.
Find out more about training
BIOTech New Zealand

(09) 300 7559 - info@biotech.org.nz - www.biotech.org.nz

Engineering New Zealand

(04) 473 9444 - hello@engineeringnz.org - www.engineeringnz.org

Institute of Environmental Science and Research Ltd (ESR)

(04) 914 0700 - enquiries@esr.cri.nz - www.esr.cri.nz

NZ Institute of Food Science and Technology (NZIFST)

(06) 356 1686 - rosemary@nzifst.org.nz - www.nzifst.org.nz
 
Check out related courses
What are the chances of getting a job?
Growing demand in agricultural and medical sectors
Biotechnology is a growing field, especially in the agricultural, environmental, food and medical industries. 
Biotechnologists are needed to develop:
farm animals and feed that produce lower climate-damaging methane
animal-based veterinary vaccines
probiotic treatments to improve animal and human gut health
immune cell therapies for diseases such as cancer 
plants with more nutritious content such as apples with higher Vitamin C levels. 
According to the Census, 102 biotechnologists worked in New Zealand in 2018.
Chances strong in university research programmes
Job opportunities have increased in university research programmes, due to the Government funding more genetics research. This includes the University of Otago's genome database project (New Zealand's first human gene bank), which will help scientists better predict disease risk and develop personalised medicines. 
Chances best for those with experience 
Your chances of getting a job are best if you have: 
experience working in a laboratory in industry or at a university
experience or skills in biotechnology, microbiology or genetics
project management and business management skills.
Types of employers varied
Biotechnologists work for:
biotechnology companies
food production companies
universities
Crown research institutes
private research institutes. 
Sources
Champion, Z, executive director, BioTech New Zealand, careers.govt.nz interview, December 2019. 
Malaghan Institute of Medical Research, 'Government matches Malaghan Institute's ambitions for cancer immunotherapy', 13 June 2019, (www.malaghan.org.nz).
Ministry of Business, Innovation and Employment, 'Scientists Occupation Outlook', 2019, (www.mbie.govt.nz).
Morton, J, '$5m project to begin building NZ's first "gene bank"', 2 December 2019, (www.nzherald.co.nz).
Stats NZ, '2018 Census Data', 2019. 
(This information is a guide only. Find out more about the sources of our job opportunities information)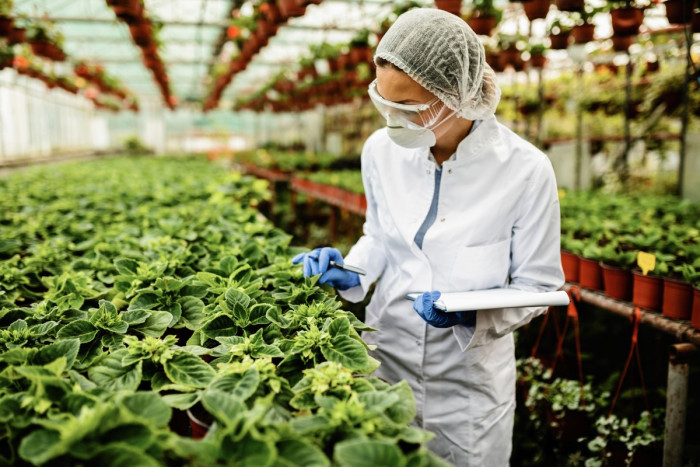 Last updated 16 December 2019