Food Technologist
Kaihangarau Kai
Alternative titles for this job
Food technologists research, develop and improve food and drink products. They may also be involved in the processing, packaging, storage and safety of food to meet government and industry standards.
Pay
Food technologists with up to five years' experience usually earn
Senior food technologists with more than five years' experience usually earn
Source: NZIFST and Lawson Williams Consulting, 2019.
Job opportunities
Chances of getting a job as a food technologist are good due a shortage of workers and increasing demand for their services.
Pay
Pay for food technologists varies depending on skills and experience.
Graduate food technologists usually earn $50,000 to $60,000 a year.
Food technologists with two to four years' experience usually earn $60,000 to $75,000. 
Senior food technologists with five or more years' experience can earn $75,000 to $100,000. 
Sources: New Zealand Institute of Food Science Technology, 2019; and Lawson Williams Consulting Group, 2019.
(This information is a guide only. Find out more about the sources of our pay information)
What you will do
Food technologists may do some or all of the following:
develop new or improve current food and drinks
make test samples of food products and conduct trials
source and select ingredients for food products
manage or supervise development and production of food and drinks
improve efficiency of manufacturing processes
develop new or improve current food packaging
ensure food products meet specifications and standards (quality assurance)
investigate the nutritional properties of foods.
"My food technology work is a good balance between the office and the lab."

---

Alberto Gonzalez Jordan

Senior Food Technologist
Skills and knowledge
Food technologists need to have knowledge of:
food and drink products
food processing and production methods
food hygiene and quality standards
how to analyse and interpret research results
how to perform experiments and operate scientific equipment
how to write reports
maths and computer skills.
Working conditions
Food technologists:
usually work regular business hours, but may need to run factory trials at night or on weekends
usually work in laboratories, offices or factories
may travel overseas to clients' companies or factories, and attend local or international conferences and trade shows.
What's the job really like?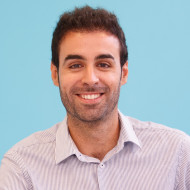 Alberto Gonzalez Jordan
Senior Food Technologist
Where the passion started
Senior food technologist Alberto Gonzalez Jordan was interested in chemistry, physics, and science as a child. He says that having a curious mind is helpful for being a food technologist.
"When you're cooking you ask yourself why is this food this colour? Or why do I have to keep this food in the fridge"?
Study in Spain, Ireland and France
Alberto studied for his first degree in food nutrition in Spain, followed by another degree in food technology. He then worked in clinical nutrition, creating healthy diets for hospital patients.
In Ireland, Alberto got his Masters in food innovation and product design. After that, he wanted to take on more innovative and complicated projects so he completed a PhD in France.
University programme offers variety
Alberto works on different kinds of food technology projects for Massey University's FoodPilot programme. He is involved in developing new products of different categories, such as dairy, seafood, baking and beverages. He says clients are increasingly requesting plant-based products as meat substitutes.
At other companies with specialised products he could spend many years working on just one food product.
"The advantage of FoodPilot is that we're not always working with the same products."
Raw milk to premium ice cream
Alberto recently developed low lactose premium ice cream from a farmer's sheep milk. He said the farmer was amazed to see the milk converted into a marketable product.
Entry requirements
To become a food technologist most employers require you to have a Bachelor's degree in food technology, food science or food engineering. A Master's degree is preferred.
Food technologists often complete on-the-job training programmes for specific products and processes.
Secondary education
A tertiary entrance qualification is required to enter further training. Useful subjects include home economics, maths, physics, chemistry and biology. 
Personal requirements
Food technologists need to be:
accurate
patient and persistent
able to work well under pressure
good at problem solving
good at planning and organising.
Useful experience
Useful experience for food technologists includes:
food processing or production
laboratory work
quality assurance
business management or marketing.
Physical requirements
Food technologists need to have good hand-eye co-ordination.
Find out more about training
Engineering New Zealand

(04) 473 9444 - hello@engineeringnz.org - www.engineeringnz.org

NZ Institute of Food Science and Technology (NZIFST)

(06) 356 1686 - rosemary@nzifst.org.nz - www.nzifst.org.nz
Check out related courses
What are the chances of getting a job?
Shortage of skilled food technologists
Demand for food technologists is expected to continue as the number of positions will grow 3% a year until 2026, according to the Ministry of Business, Innovation and Employment. Demand is strongest for qualified food technologists with three to seven years' experience.
However, the number of skilled, qualified food technologists is insufficient to meet demand. As a result, food technologist appears on Immigration New Zealand's long-term skill shortage list. This means the Government is actively encouraging skilled food technologists from overseas to work in New Zealand.
According to the Census, 1068 food technologists worked in New Zealand in 2018.
Strong prospects for graduates with process engineering knowledge and industry experience

Some large food technology companies may have graduate recruitment programmes. Employers prefer graduates with broader qualifications that include some process engineering, rather than just food science. 

A postgraduate diploma can improve your chances of getting work if it includes an applied project for a food manufacturing company and getting hands-on industry experience. 
Types of employers varied
Most food technologists work for: 
food manufacturing companies such as dairy processing companies, breweries, food and vegetable processing companies, cereal manufacturers and commercial bakeries
private food research institutes such as Fonterra Research and Development Centre
Crown research institutes such as AgResearch and Plant & Food Research
universities.
Sources
De Barr, Tony, lead consultant, Manufacturing, Science and Technology, Technical Recruitment Solutions, careers.govt.nz interview, July 2019.
Immigration New Zealand, 'Long Term Skill Shortage List', 27 May 2019, (www.immigration.govt.nz).
Lawson, John, managing director, Lawson Williams Consulting Group, careers.govt.nz interview, July 2019.
Ministry of Business, Innovation and Employment, 'Food Technologist Occupation Outlook', 2019, (www.mbie.govt.nz).
New Zealand Institute of Food Science and Technology website, accessed May 2019, (www.nzifst.org.nz).
Stats NZ, '2018 Census Data', 2019.
(This information is a guide only. Find out more about the sources of our job opportunities information)
Progression and specialisations
Food technologists may move into senior roles such as senior food technologist, senior research technologist or technical manager. 
They may progress to jobs in areas such as:
marketing and sales
food safety authority
university lecturers
Food technologists may specialise in:
packaging
product development
production
quality assurance
policy and standards
technical sales
research and development.
Last updated 11 November 2020