Importer/​Exporter
Kaiwhiwhi Rawa i Tāwāhi/​Kaituku Rawa Ki Tāwāhi
This job is sometimes referred to by alternative titles
Importers/exporters plan, organise, direct and co-ordinate the operations of an importing or exporting business.
Pay
Importers/Exporters usually earn
Source: Trade Me Jobs, 'Salary Guide', 2017.
Job opportunities
Chances of getting a job as an importer/exporter are average due to stable numbers of people in the role.
Pay
Pay for importers/exporters varies depending on their qualifications, experience, who they work for and the exact role they perform. 
Entry-level importers/exporters usually start on about $35,000 a year.
Mid-level importers/exporters usually earn $50,000.
Senior importers/exporters can earn up to $75,000. Importers/exporters who run their own companies can earn more than this.
Source: Trade Me Jobs, 'Salary Guide', 2017.
(This information is a guide only. Find out more about the figures and diagrams in our job information) 
What you will do
Importers/exporters may do all or some of the following:
provide specialist knowledge about domestic and international markets
gather information on products and work out the cost of supplying them
negotiate customs, shipping and air freight services
develop promotional and marketing campaigns
keep up to date with exchange and financial market rates
develop risk management policies to cover fluctuations in New Zealand and foreign currencies
communicate with government agencies such as Ministry of Foreign Affairs and Trade (MFAT), Ministry of Primary Industries (MPI), New Zealand Trade and Enterprise (NZTE) and Export New Zealand (ExportNZ).
Skills and knowledge
Importers/exporters need to have:
knowledge of the goods they are selling
knowledge of customs legislation and export procedures
knowledge of distribution systems
knowledge of international banking methods
negotiating skills for dealing with overseas clients
budgeting, business and marketing skills.
Being able to speak other languages can be an advantage.
Working conditions
Importers/exporters:
usually work regular business hours, but may have to communicate with people in different time zones at other times
work in offices, but may spend time in warehouses and factories
often travel overseas to source products, attend conferences and visit markets and trade fairs.
What's the job really like?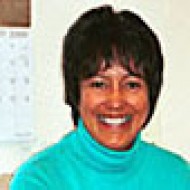 The secret of being a good exporter according to Lee Retimana is developing good relationships with clients. "A lot of people think the main thing you're doing as an exporter is finding people to distribute your product. While that's the first challenge, it's often the easiest. The hardest part is developing your relationship with an organisation or person so they will be a good seller of your product."
At university, Lee did a Bachelor of Commerce and Administration, which included marketing papers. "I did as many marketing papers as I could, including international marketing, because I found that area particularly interesting." This helped Lee get into the exporting business. "I decided that I'd prefer to work for a smaller company where I would have a broader range of responsibilities. I'm working for a company that exports orthotic insoles for the treatment of foot problems."
Lee says the job often comes with long hours and hard work. "It can be quite frustrating when you've put a lot of effort into a distributor and things are just not happening, but it's good when you achieve things, like the annual sales targets that you set for yourself."
Entry requirements
There are no specific entry requirements to become an importer/exporter. However, a tertiary qualification in shipping and logistics, commerce or business management majoring in international business is preferred.
Exporting-specific qualifications are provided by two institutions – the New Zealand School of Export and Go Educate, the Export Academy of New Zealand. The New Zealand School of Export is the only provider of qualifications recognised by International Association of Trade Training Organisations (IATTO). IATTO-recognised qualifications are internationally accepted.
Secondary education
There are no specific secondary education requirements to become an importer/exporter. However, useful subjects include English, maths, economics and foreign languages.
Personal requirements
Importers/exporters need to be:
able to make good judgements
quick-thinking and able to work well under pressure
logical
able to identify business opportunities and make the most of them
good at written and oral communication
good at time management
able to work as part of a team and independently.
I think the most important skill is understanding the market in which you are going to distribute the product, and then confidence in the product you are going to put into that market.
Useful experience
Useful experience for importers/exporters includes work in:
overseas trading or exporting
manufacturing
shipping
marketing
a management position.
Overseas travel and experience of different cultures is also useful.
Physical requirements
Registration
Registration is not required for importers/exporters. However, they can become members of Export New Zealand, which provides access to advice and information on exporting.
Find out more about training
Go Educate

06 650 0705 - info@exportacademy.ac.nz - www.exportacademy.ac.nz

New Zealand School of Export

06 356 5656 - info@export.ac.nz - www.export.ac.nz
Check out related courses
What are the chances of getting a job?
Strength of economy determines job opportunities for importers and exporters
Opportunities for importers/exporters are largely dependent on the strength of both the New Zealand economy and the major economies with which we trade. 
Language skills and knowledge of target markets useful
Knowing a second language will greatly increase your chances of getting work as an importer/exporter. Employers also look for people with a strong understanding of the cultures of their target markets and already established business relationships.
Types of employers varied
Importers/exporters are often self-employed, or work for manufacturing or distribution companies.
They may work for:
export collectives or co-operatives, such as Fonterra
companies that export some of their goods
companies that export goods on behalf of manufacturers
retailers
distributors.
3D printing may affect importing and exporting
3D printing is a technology that is advancing rapidly. As 3D printing becomes more accessible, importing and exporting is likely to change and this will affect roles.
For exporting, 3D computer-aided design (CAD) files can be shared or traded online and the 3D model printed at the buyer's location, rather than goods being shipped across the world. Some 3D models can only be printed on specific 3D printers with specialised printing materials and these may be printed overseas and imported into New Zealand.
Sources
Business Insider Australia, 'This Technology Could Have The Biggest Impact On American Jobs Since Offshoring', September 2014.
Export New Zealand, Careers New Zealand interview, March 2017.
Ministry of Business, Innovation and Employment, '2006-2014 Occupation Data' (prepared for Careers New Zealand), 2015.
Nand, R, sales and marketing executive, Global Import and Export, Careers New Zealand interview, March 2017.
Stevens, R, senior lecturer, industrial design, Victoria University of Wellington, Careers New Zealand interview, March 2017.
Progression and specialisations
Importers/exporters may move into managerial or consultant positions in the industry, or run their own business. They may specialise in areas such as:
dairy
wool
textiles
machinery
electronics.
They may also have a specialist role such as:
Export Agent

Export agents organise customs, exchanges rates and other exporting practices for existing companies.

Import Agent

Import agents calculate exchange rates and order foreign products. They ensure the legality of importing and selling the products.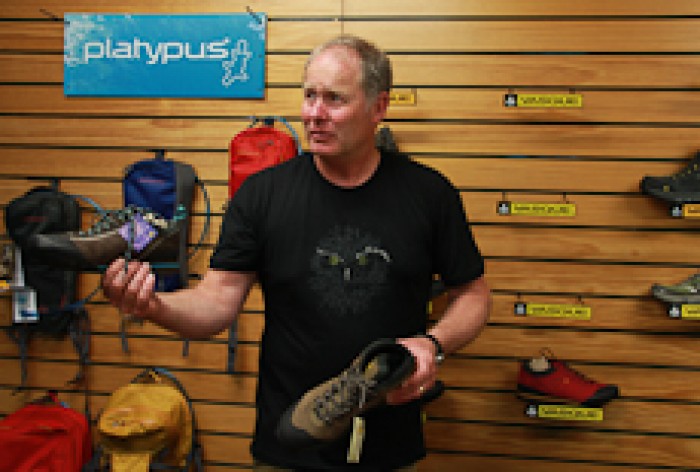 Last updated 13 June 2017