Ship's Officer
Āpiha Kaipuke
This job is sometimes referred to by alternative titles
Ship's officers navigate and control the safe operation of a ship and supervise and co-ordinate the activities of deck crew.
Pay
Ship's officers usually earn
Source: Maritime New Zealand, 2017.
Job opportunities
Chances of getting a job as a ship's officer are good as there are not enough trained and experienced workers to meet demand.
What you will do
Ship's officers may do some or all of the following:
navigate and control ships
take charge of ships when on watch
arrange repairs, fuel and supplies
supervise the loading, unloading and storage of cargo
organise crew activities on deck
organise ship security.
Skills and knowledge
Ship's officers need to have knowledge of:
the requirements of running and supplying a ship
how to navigate and control a ship
how to read charts and identify hazards
the logistics of working with cargo, ballast and fuel
maritime laws and requirements
safety procedures and methods such as firefighting, rescue, and collision prevention.
Working conditions
Ship's officers:
usually work shifts and are on call 24 hours a day while at sea. When working for international shipping companies, ship's officers often work three months at sea followed by three months' leave, though this depends on the company and ship
work in all weather conditions
usually travel to ports around New Zealand or travel internationally to foreign ports.
What's the job really like?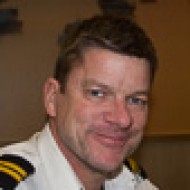 Chris O'Leary
Second Officer
How did you get into the job of ship's officer?
"I trained for seven years. I didn't plan to be an officer – I started doing a summer job in hospitality on the ship, then a deckhand trainee job came up so I grabbed that.
"I did my AB ticket [Able Seaman Certificate] and stayed there for five years. After that I did one year's study for my officer's ticket, then did my sea time."
What does your job involve?
"My main role is loading the ship, making it safe to travel and making sure it's upright. I help the master with navigation as well as general back up. And the third part is safety – everything always has to be ready for any emergency."
What are some of the challenges?
"In seafaring we do equal time on and off, so I work 12 hours on, then 12 hours off, days or nights. One of the biggest challenges is fatigue, because you do get tired but need to always be 100 percent safety-conscious.
"Time constraints and deadlines can bring a lot of pressure because some things are out of your control but you still need to be on time."
What's your favourite part of the job?
"Every day, every trip, it looks different out the window. Even though it's the same route, it's different and beautiful – I think I have the greatest office in the world."
Entry requirements
To become a ship's officer you need to have relevant Maritime New Zealand approved experience and qualifications.
In general, you must have served time at sea:
on a vessel that is above a defined size or weight
working as a cadet or apprentice, or in a position of greater responsibility.
You also need to:
have approved qualifications in first aid, radar, firefighting and survival
pass seafarer medical tests
pass eyesight and colour vision tests
pass Maritime New Zealand qualifications, including both written and oral exams.
Secondary education
No specific secondary education is required for this job, but English, maths and physics to at least NCEA level 2 are useful.
Personal requirements
Ship's officers need to be:
disciplined and responsible
adaptable
able to work well independently and as part of a team
excellent communicators with leadership skills
well organised
good at maths.
You need to be someone who is able to work on their own and spend long periods by yourself, particularly for deep-sea foreign work.

Scott Mansbridge

Merchant Navy Deck Officer
Useful experience
Useful experience for ship's officers includes:
Sea Cadet/Scout training
deck cadet training with a shipping company
work as a deckhand
service in the Navy.
Physical requirements
Ship's officers need to have good eyesight (with or without corrective lenses) and normal colour vision.
Find out more about training
Maritime New Zealand

(04) 473 0111 - enquiries@maritimenz.govt.nz - www.maritimenz.govt.nz
Check out related courses
What are the chances of getting a job?
Shortage of qualified and experienced ship's officers
Opportunities to gain the experience required to become a ship's officer are limited. This has resulted in low numbers of people working their way through the ranks to become ship's officers. 
Demand for ship's officers with the relevant certificates and experience to command vessels is growing. This is due to:
an ageing workforce, which means more vacancies arising as ship's officers retire
the increasing volume of exports by sea, which means more ship's officers are needed on ships sailing from New Zealand.
Most ship's officers employed by international companies
Most ship's officers work for international shipping companies, though some are employed by New Zealand companies.
Sources
Crawford, K, international shipping manager, Maritime New Zealand, Careers Directorate – Tertiary Education Commission interview, November 2017.
Sinha, S, senior technical advisor, Maritime New Zealand, Careers Directorate – Tertiary Education Commission interview, November 2017.
Taylor-Smith, G, senior technical advisor, Maritime New Zealand, Careers Directorate – Tertiary Education Commission interview, November 2017.
Progression and specialisations
Ship's officers may progress in ranks to:
third mate
second mate
first mate, also known as chief officer, watchkeeper and officer in charge.
With further training ship's officers can also become a ship's master.
They may also progress to administrative, management or education roles in the maritime industry, such as a marine manager or lecturer.
Depending on their position or rank, ship's officers may specialise in roles such as:
supervising the discharge and loading of cargo
navigating, controlling and piloting ships.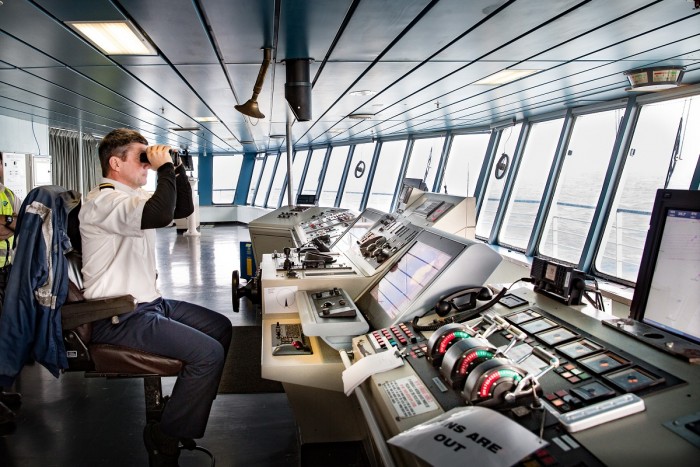 Last updated 11 January 2018