Ship's Master
Poutikanga Whakahaere Kaipuke
This job is sometimes referred to by alternative titles
Ship's masters are in charge of a ship, its crew and any passengers or cargo it is carrying – on the water and in port. On tugs or pilot boats, ship's masters may guide or assist ships in and out of harbours or through difficult waterways.
Pay
Masters on small vessels usually earn
Masters on large, foreign-going vessels usually earn
Source: International Maritime Institute of New Zealand.
Job opportunities
Chances of getting a job as a ship's master are good for skilled workers due to a low number of people in the role.
Pay
Pay for ship's masters varies depending on their skills and experience, and the type of vessel they work on.
Masters on small vessels, such as launches, usually earn between minimum wage and $70,000 a year, and often work part time or seasonally.
Tug masters usually earn between $60,000 and $90,000.
Harbour pilots usually earn between $100,000 and $130,000.
Ship's masters qualified for large, foreign-going vessels, such as cruise ships, usually earn between $125,000 and $250,000.
 Source: International Maritime Institute of New Zealand.
(This information is a guide only. Find out more about the figures and diagrams in our job information)
What you will do
Ship's masters may do some or all of the following:
look after passengers, cargo and the vessel's safety
plan and execute the vessel's route
ensure all maritime laws, rules and regulations are followed and records are kept correctly
ensure maintenance and repairs are carried out
oversee any emergency operations
supervise cargo handling.
Tug masters and pilots may also:
guide and assist ships in and out of harbours and other difficult waterways
assist with hazard identification, firefighting, pollution control and rescues.
Skills and knowledge
Ship's masters need to have:
knowledge of how to run and handle a vessel
understanding of their vessel and its equipment, including radio and electronics equipment
navigational skills
understanding of tides, waters, coastlines, marine hazards and the weather, and how these vary depending on where the vessel is
knowledge of maritime laws, requirements and safety procedures
knowledge of safety procedures and methods such as firefighting, rescue, and collision prevention.
Working conditions
Ship's masters:
usually work shifts and are on call 24 hours a day while at sea. When working for international shipping companies, ship's masters often work three months at sea followed by three months' leave, though this depends on the company and ship
work in all weather conditions, including dangerous or unpleasant situations – for example, in rough seas
visit a wide range of ports around the world.
What's the job really like?
Richard Hill - Ship's Master
What's a typical day like for you on the Kaitaki Interislander ferry?
"As a master I work one week living on board and I do 12-hour shifts. There is a day master and a night master. At the moment I'm the day master so I start my shift in Picton. First thing I'll do is speak with the night master and he'll tell me of any problems going on, and any issues he has had sailing. One of my main jobs to start with is getting the ship ready for sea. The crew load the ship and when I hear the all-go from the officers and bosun we set sail to Wellington. Once we've crossed Cook Strait and reach port, I park the ship. Then it's very similar on the way back."
What are some challenges of the job?
"Dealing with the elements – you never know what the wind and sea are going to be like on the day. Another challenge is having responsibility for the ship at sea, the people on board, the cargo, and the environment. It can be a lot of pressure."
What makes a good ship's master?
"You need to be a team player who can get along with a lot of people – someone who can handle the responsibility, is organised, and has a natural aptitude for ship handling."
What's the best part of the job?
"Working with a variety of people.
"Also, the view – nothing is the same so it's very varied. Coming into Picton today we had dolphins on the bow. That's something you wouldn't see in an office."
Entry requirements
You can follow a number of routes to become a ship's master, but all require you to have relevant Maritime New Zealand-approved experience and qualifications.
In general, you must:
have experience in a ship's officer position on a vessel that is above a defined size or weight
have approved qualifications in first aid, radar, firefighting and survival
pass seafarer medical tests
pass eyesight and colour vision tests
be able to prove you're a 'fit and proper person' with no criminal convictions
pass Maritime New Zealand exams.
Secondary education
NCEA Level 2 English, maths, physics and other sciences are useful for entering this job, though Level 3 is preferred.
Additional requirements for specialist roles:
You may need experience on a particular vessel to be able to qualify as a ship's master for that type of vessel.
Personal requirements
Ship's masters need to be:
mature and responsible
organised and disciplined
adaptable
able to make good judgements
able to work well in a team.
To be a good master you need to be adaptable as you're dealing with the elements.

Richard Hill - Ship's Master
Useful experience
Useful experience for ship's masters includes:
service in the Navy
work as a deckhand
any experience at sea or on ships.
Physical requirements
Ship's masters need to:
be reasonably fit and healthy
have a good level of stamina
have good eyesight (with or without corrective lenses)
have normal colour vision.
Find out more about training
Competenz

0800 526 1800 - info@competenz.org.nz - www.competenz.org.nz

Maritime New Zealand

(04) 473 0111 - enquiries@maritimenz.govt.nz - www.maritimenz.govt.nz/

New Zealand Merchant Service Guild

(04) 382 9131 - nzmsg@xtra.co.nz - www.nzmsg.co.nz
Check out related courses
What are the chances of getting a job?
Shortage of qualified ship's masters
Demand for ship's masters with the relevant certificates and experience to command large ships is growing due to:
an ageing workforce, which means more vacancies are arising as ship's masters retire
the increasing volume of exports by sea, which means more masters are needed to work on ships sailing from New Zealand.
Opportunities vary depending on type of ship's master qualification you have
Opportunities are best for ship's masters who are qualified to work on large ships. They are in demand for piloting ships into port and operating tug boats.
Demand for ship's masters qualified to work on smaller boats is lower, and people in roles such as launchmaster or inshore launch operator may find it more difficult to secure work.
Types of employers varied
Ship's masters can work for:
international shipping companies
New Zealand-based shipping companies
authorities (as tug masters or harbour pilots, though some are employed by New Zealand shipping companies)
ferry and charter companies.
Some ship's masters are self-employed.
Sources
Hall, R, ship's master, Interislander, Careers New Zealand interview, August 2015.
Maritime New Zealand, 'Seafarer Licensing', accessed July 2012, (www.maritimenz.govt.nz).
Ministry of Business, Innovation and Employment, '2006-2014 Occupation Data' (prepared for Careers New Zealand), 2015.
Ministry of Transport, 'Transport and Trade – June 2015', June 2015, (www.transport.govt.nz).
Walker, K, manager, International Maritime Institute of New Zealand, Careers New Zealand interview, August 2015.
Progression and specialisations
Ship's masters can progress to more land-based maritime roles such as maritime tutor or teacher, and harbour pilot.
They may also move into administrative or management roles in the maritime industry such as:
ship cargo surveyor
harbour master
marine manager
chief executive of a port company.
Ship's masters may specialise in operating a particular size or type of vessel such as a:
tug boat
petrol tanker
container ship
fishing boat
cruise ship
superyacht
water taxi
passenger ferry
tourism vessel.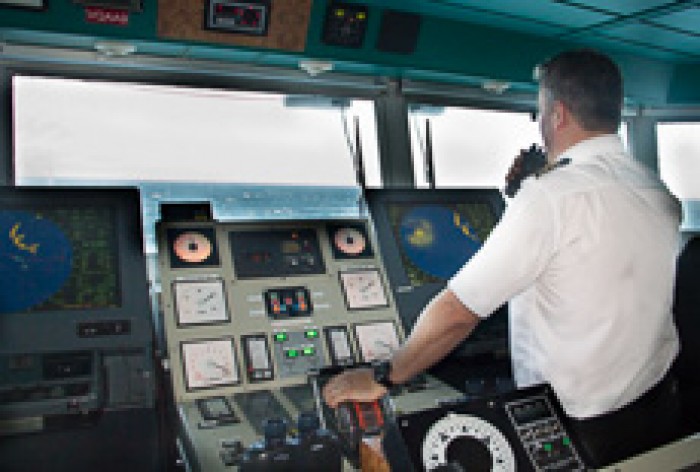 Last updated 13 June 2017