Storeperson
Tangata Whakaputu
Alternative titles for this job
Storepeople receive, check, store and send out goods from a warehouse, business or organisation.
Pay
Source: careers.govt.nz research and Superior Personnel, 2018.
Job opportunities
Chances of getting a job as a storeperson are good because it's a large, growing occupation.
Pay
Pay for storepeople depends on their employer, experience and responsibilities.
Storepeople usually earn minimum wage to $25 an hour.
Warehouse managers/distribution supervisors can earn up to $30 an hour.
Sources: careers.govt.nz research and Superior Personnel, 2018.
(This information is a guide only. Find out more about the sources of our pay information)
What you will do
Storepeople may do some or all of the following:
receive and unpack incoming goods
make and take orders for goods
assemble and pack outgoing orders, and send them out
check the quantity and quality of goods coming in, and going out
create and check invoices and keep records up to date
keep track of stock
drive a forklift or use a pallet jack to unload or move goods.
Skills and knowledge
Storepeople need to have knowledge of:
the type of goods they are handling
stock control and storeroom/warehouse procedures
health and safety regulations and procedures to minimise any potential hazards
how to operate machinery such as forklifts or pallet jacks
how to manage staff if in a management or supervisory role.
Working conditions
Storepeople:
may work regular business hours, but usually do shift work, which can include irregular hours or nights
may work overtime during busy periods
generally work in warehouses, storerooms, and large open spaces
work in a variety of conditions, depending on the type of goods involved.
What's the job really like?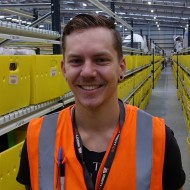 Aaron Dixon
Warehouse Stock Manager
Casual employment led to full-time work
As warehouse stock manager for New Zealand online retailer Mighty Ape, Aaron Dixon plays an important role in making sure that customers get their orders on time.
Aaron says he didn't always have ambitions of working in warehousing, but after starting as a casual picker at Mighty Ape while at university, he realised the opportunities the work could bring, and chose to grab them.
"I decided that a career within the company would be a great opportunity, so I spoke up and asked for any position that could give me a good career path."
Challenging but rewarding
Working in a busy warehouse environment can be challenging, but Aaron loves being a valuable member of his team.
"The most challenging part of my job would have to be keeping on top of all the tasks within the warehouse while helping organise special events like stalls at Armageddon Expos. Most recently I also organised the move to our new building. This was a Goliath of a job with over half a million products to be moved, but it took us only two days!
"I love being able to express ideas to help improve my departments, and I also love the people that I work with. The people in the company really make each day amazing for me."
Work hard and be ambitious
If a career in warehousing is something you're interested in, Aaron says the best advice he has is to work hard, show initiative, be ambitious, and don't be afraid to ask questions.
"Without asking questions, you will never know the answers and you may miss out on opportunities."
Storeperson video
Caleb McClean talks about life as a storeperson – 1.49 mins
Hi, my name's Caleb and I'm a storeperson.
So I work at an agency where they place me at different places,
different factories.
I'm around for who just needs that little bit of extra help.
Today I'm at a windscreen factory and I'm grabbing windscreens and loading them
into the van. I've got a location on my scanner,
so I'm just heading to that location now to grab the windscreen. As a
storeperson, I use this device called a scanner.
The scanner tells me the locations of the items I need to pick in the factory.
So we normally go around and pick items that people have ordered,
scan them and put them on trolleys,
then put them in vans for delivery. So I get to work at around 8 o'clock,
get all ready with my work stuff, grab my scanner and my labels,
materials for the day.
And then I'll start grabbing all the items that have been ordered,
putting them onto my trolley,
and then putting them into the delivery vans and helping with that. So I work
full-time with the agency.
So I work 40 hours a week and it's really good because they have lots of
contacts around. So if this company doesn't need me for a day,
then I can be put at a different company. So some skills needed to be a decent
store person is reliability,
focused and just able to get on with the job.
So you don't need any qualifications or things like that for this job.
Usually it's just onsite training on the day just with the boss.
Things I really like about this job is that it's physically demanding.
You're moving around all day. So yeah, it's a lot of physical labour.

Entry requirements
There are no specific requirements to become a storeperson. However, a New Zealand Certificate in Occupational Safety and Health (Workplace Safety) may be useful.
If the job involves using a forklift, you may need a Class 1 driver's licence with an F endorsement.
If the job involves transporting hazardous items, you may also need a dangerous goods (D) endorsement.
Entry requirements for warehouse managers
Warehouse managers need to have previous experience in a warehouse. A New Zealand Certificate in Distribution at Levels 2, 3 or 4 may also be useful.
More advanced qualifications in logistics and transport management are also available.
Secondary education
There are no specific secondary education requirements to become a storeperson. However, English and maths are useful.
Personal requirements
Storepeople need to be:
accurate, with an eye for detail
honest and reliable
able to work well in a team.
Useful experience
Useful experience for storepeople includes:
retail work
work as a courier
truck or forklift driving
devanning (unloading shipping containers)
taking inventories (checking how much stock is held in a warehouse).
For those wanting to get into management roles, any supervisory or management experience is useful.
Physical requirements
Storepeople need to be reasonably fit and strong, as much of their work involves lifting and standing for long periods.
Check out related courses
What are the chances of getting a job?
More storepeople needed as imports and exports grow
Demand for storepeople is strong because:
imports and exports are increasing, which means more storepeople are needed to process incoming and outgoing goods at warehouses and businesses
the occupation is large
According to the Census, 26,610 storepeople worked in New Zealand in 2018.
Casual storeperson work may lead to full-time employment
Many people get into warehousing jobs by starting as casual workers, who are often hired during peak seasons such as Christmas. Casual work often leads to full-time employment.
Opportunities better for storepeople with experience in logistics
Demand is higher for storepeople and managers with experience in logistics (buying, storing and delivering goods), especially at the bulk or wholesale level, as warehousing is increasingly done from national rather then regional warehouses.
Types of employers varied
Storepeople work for large warehousing and distribution firms, or in the storerooms or warehouses at a range of companies and organisations. These include:
retail stores such as supermarkets and hardware stores
importing or exporting companies
freight and logistics companies
food or drink wholesalers
machinery or equipment wholesalers
storage companies
building suppliers
government departments.
Sources
Ready, D, senior recruitment consultant, Superior Personnel, Careers Directorate – Tertiary Education Commission interview, January 2018.
ServiceIQ, 'Retail and Retail Supply Chain', accessed February 2018, (www.serviceiq.org.nz).
Stats NZ, '2018 Census Data', 2019.
Stats NZ, 'Exports and Imports Hit New Highs in 2017', January 2018, (www.stats.govt.nz).
(This information is a guide only. Find out more about the sources of our job opportunities information)
Progression and specialisations
Storepeople may progress to become supervisors, or store/warehouse managers.
Storepeople may also specialise as a:
Contract Warehousing Worker/Manager

Contract warehouse workers/managers work in warehouses that provide space for companies without their own warehouses. This means they may deal with a wide variety of products and many freight companies.

Inventory Control Manager

Inventory control managers work in warehouses and keep track of goods on hand and ensure the warehouse has adequate stock at all times.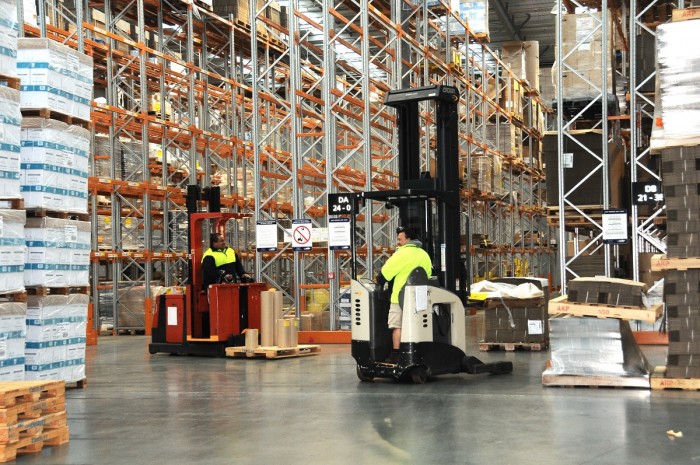 Last updated 8 August 2023