Have fun while you earn with a career in STEM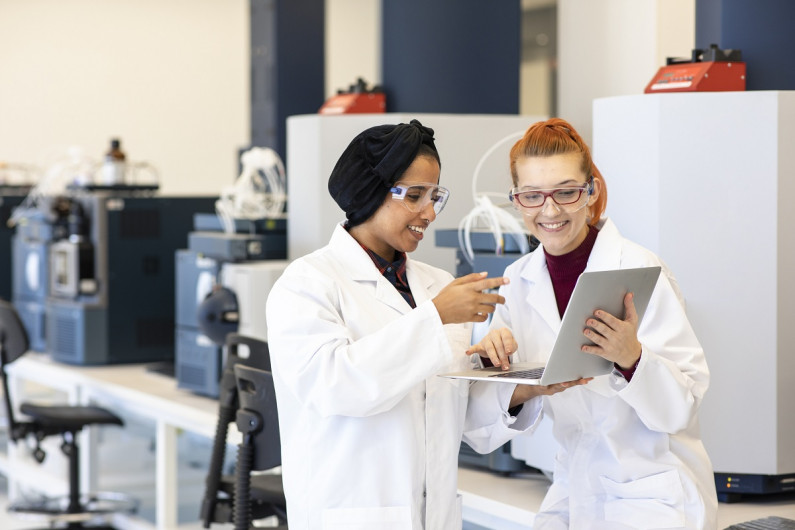 Earn good money, have fun and make a difference with a career in STEM.
What's on this page?
A career in STEM (science, technology, engineering or mathematics) is more than just a job that pays the bills – it's an exciting opportunity to solve real-world problems in a fun and rewarding way.
Fund your lifestyle with good pay
People often say that money isn't everything, but earning good money can give you the financial freedom to do the things you love. The pay per year for workers in STEM varies depending on the industry, for example:
aeronautical engineers usually earn between $50,000 and $100,000
chemists usually earn between $50,000 and $90,000
data analysts usually earn between $64,000 and $110,000
epidemiologists usually earn between $50,000 and $86,000
general practitioners can earn between $95,000 and $180,000.
The more experienced you are, the more you can earn, and there is plenty of room for career development and progression. The strong demand for STEM workers also suggests that companies may be willing to offer high salaries to attract skilled workers.
Do something fun and out of the ordinary
Imagine going to work each day and using insights about people's behaviour to design the interface of a mobile phone app. How about developing chemical compounds that will be used in the latest designer fragrances? Or what about working in a pizza lab and testing different mozzarella cheese formulations to change the way it stretches?
For food technologist Ashleigh, developing new cheese products is just another day at the office. "When we make different mozzarella formulations we might be looking at the compositions or changing the processing. The consumer market is forever changing, which changes our products quite a lot. But that's part of the fun challenge."
Make a difference in the world
Working in STEM means being surrounded by exciting innovation and technological change. These careers involve understanding the world we live in and using problem solving to prepare for the future. STEM professionals have been responsible for creating the internet, building skyscrapers and developing vaccines – there are many diverse and fulfilling career opportunities.
Associate professor Siouxsie Wiles knows the importance of STEM work, especially in her field of microbiology. "New Zealand is quite unusual in having high rates of infectious diseases for a developed country. With the rise in antibiotic resistance, we face a very challenging future. We need science to help develop new treatments and vaccines to protect us from these diseases."
No matter what your interests are, there's an exciting and rewarding STEM career for you. If earning good money, having fun and making a difference in the world sounds good to you, then consider a career in STEM.
Sources
Curious Minds, 'Profiles: Siouxsie Wiles', accessed March 2021, (www.curiousminds.nz).
Precipart, '5 Fantastic Reasons to Consider a STEM Career', accessed March 2021, (www.precipart.com).