Help your young person improve their literacy and numeracy skills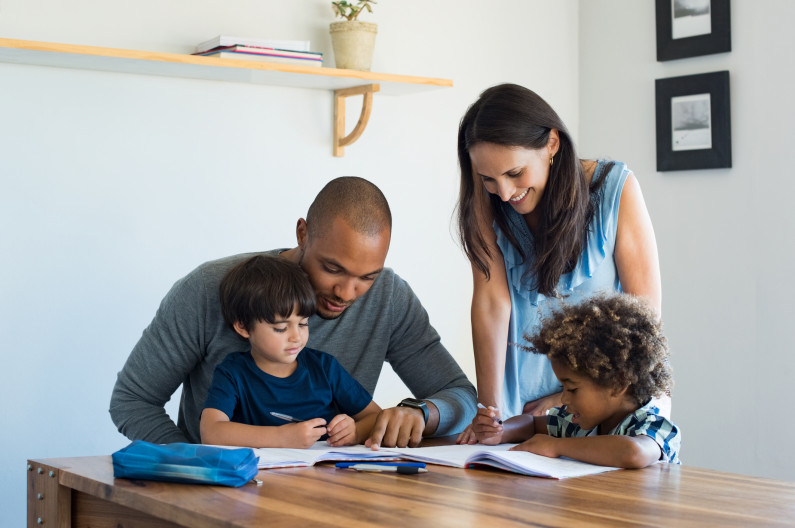 Young people with good literacy and numeracy skills have more career options when they leave school.
What's on this page?
A quarter of young people starting secondary school are below the National Standards in literacy and numeracy. Literacy is the ability to read, write and speak, while numeracy is the ability to understand and work with numbers. A young person finishing school without these skills has fewer study, training and job opportunities.
A parent is a young person's first and most important teacher. Here are some ways to help them develop literacy and numeracy skills at home.
Make learning fun
Reading, writing and maths can be fun activities at home and not only subjects to learn at school. Young people learn best when they're enjoying themselves.
If your young person finds interesting reading material they'll be more likely to read.
If they discover a topic they find interesting they'll be more likely to write.
If they find a puzzle or game they enjoy they'll be more likely to practise maths.
Draw, talk, count and read
Young people usually discover a favourite way of learning. However, it's important for them to practice a range of literacy and numeracy skills.
To combine literacy and numeracy learning, ask them to talk about what they're learning in maths.
If they like to draw more than they like to read, encourage them to draw pictures of a story they've just read.  
Apply maths to everyday life
Numeracy can be challenging to learn. Talk to your young person's maths teacher about what they're learning about in class. Then show your young person how they can apply this to daily life through activities such as:
baking and preparing meals
shopping
gardening
playing board games.
Praise their efforts
Praising your young person for their hard work can be as important as praising them for their natural talent or ability to reach a goal. 
Praise can build their confidence to learn new skills.
Find out more
Sources
Cribb, J, 'Literacy rates do not make a good read', 18 January 2018, (www.stuff.co.nz).
Lane, C, 'Literacy skills of young adult New Zealanders', June 2011, (www.educationcounts.govt.nz).
Ministry of Education, 'PIRLS 2016, New Zealand's Achievement', December 2017, (www.educationcounts.govt.nz).
Morin, A, 'The Power of Praise', accessed May 2019, (www.understood.org).
New Zealand Herald, 'The trouble with NZ's primary schools', 2 May 2016, (www.nzherald.co.nz).
Radio New Zealand, 'What 3 to 7 year olds need to learn – Nathan Mikaere-Wallis', 8 May 2014, (www.rnz.co.nz).
Valentine, K, 'Numeracy', accessed May 2019, (www.kiwifamilies.co.nz).