How to find work experience in the tech sector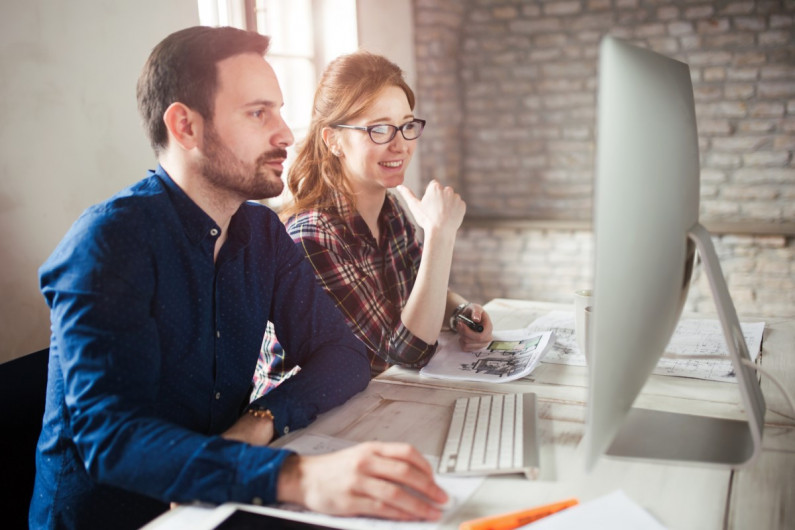 Work experience in the tech sector can be hard to get, but here are some options you can try.
What's on this page?
Finding it hard to get your first job in the technology sector?
New Zealand's tech industry is growing fast and there's a shortage of experienced staff, but many graduates struggle to find jobs because they lack work experience.
Employers want staff who know how to work in an agile environment, who can present information and get their ideas across, and who can work across and also manage teams.
Internships are a good way to get work experience and develop the skills employers want, but they can be hard to get, with many businesses saying they don't have enough time or resources to take on interns.
Here are some ways to find an internship and develop work experience in the tech world of work.
Approach firms directly
Talk to employers to find out if they take on interns and what you need to do to be considered.
Although there is no single internship system in the tech sector, employers do recognise the value of interns and some have their own internship programmes.
NZ Tech and IT Professionals surveyed 500 businesses and found that 80 percent of the respondents had taken on an intern in the last 12 months.
Employers said they got satisfaction from supporting the next generation and thought hosting interns was good for their reputation.
Sign up for Summer of Tech
Summer of Tech is a not-for-profit programme that puts students through free boot camps to prepare them for the workplace. The programme runs in Auckland, Hamilton, Wellington, Christchurch and Dunedin. After boot camp the programme tries to find internships for the students.
More than 2000 students signed up in 2017, but internships could only be found for about 200, so competition for placements can be high.
Although opportunities for interns on the Summer of Tech programme are limited, participating in the boot camps is useful experience for job seekers, NZ Tech chief executive officer Graeme Muller says.
"Even if you don't quite get to where you're offered an internship, every step you're taking towards that development is going to help."
Do more study or pay to join a boot camp
Internships are a part of the courses offered through New Zealand's three recently-formed ICT Graduate Schools, which can help people move from education to employment. In 2017 the schools had 236 enrolments between them, although student numbers are expected to grow as the schools become more established.
If you want to pay, other options include Industry Connect which offers a number of programmes to help people into different jobs in the technology sector, or Dev Academy which offers boot camps for web developers.
Choose your course carefully
If you're still studying, make sure you know which skills are in high demand with employers and choose courses to match those requirements.
Work for yourself
You don't have to work for someone else to get work experience. For example, launching your own app, building your own website or starting your own business will all impress employers.
"Working on your own projects shows two things – that you've got broader capabilities and that you've actually got some experience," Graeme Muller says.