How to soothe your job interview nerves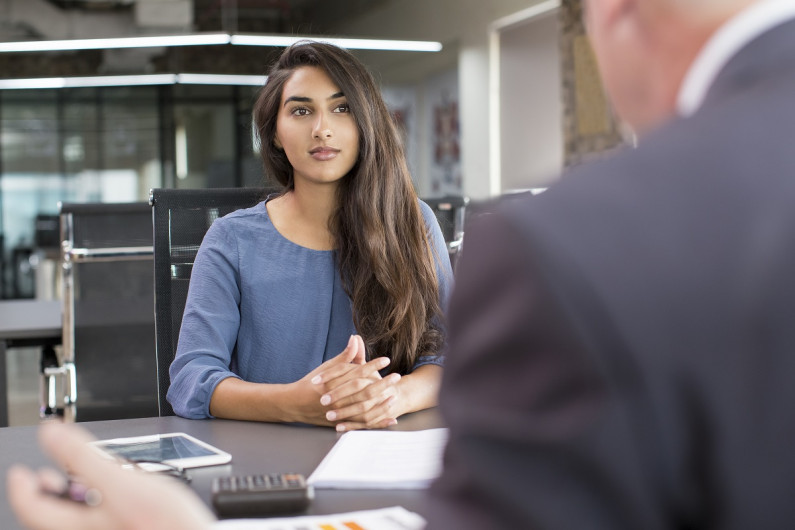 Do job interviews make you cringe with nerves? Here's how to soothe your interview anxiety.
What's on this page?
Job interviews aren't for cowards. Staying on top of your nerves while trying to convince an employer you're their dream hire takes courage. If you're someone who gets an attack of the interview nerves – we're here to help. Here are some techniques for staying calm when you're asked the hard questions.
Before the interview
Prepare with care
Rushing around trying to get your clothes ready or read a bus timetable just before going to the interview will only increase your anxiety.
Get everything ready for your interview the night before and plan to arrive there early.
Role play the interview
Role playing entering an interview room, greeting the interviewers, and asking and answering questions are all good strategies to make the actual interview environment feel more familiar and comfortable.
Get some exercise
Adrenalin, the hormone released when you're feeling stressed or nervous, can make your hands shake. In an interview this can make you feel more self-conscious. A quick fast walk before the interview will help release some of this adrenalin.
Put the interview into perspective
First, the interviewers have seen your CV and already think you're a good match. Second, you're probably going to have quite a few interviews over your lifetime and sometimes they will work out and sometimes they won't. Employers can have specific reasons for hiring particular people, so all you can do is try your best.
During the interview
Accept a drink
If you're offered a glass of water – accept it. Having a quick sip can help calm you, especially if you're someone who gets a dry throat when nervous.
Pause after questions
Don't feel like you have to rush to answer the interview questions. Listen carefully and take a deep breath.
Repeating the interview question back to the interviewer can give you breathing space before you answer the question. Saying "that's a good question" is another strategy to help you slow the interview down.
Imagine you're representing your best friend
Many of us suffer from "imposter's syndrome" where we feel we're not good enough. That can make us feel nervous in interviews because we feel we'll be discovered as frauds.
If you're in an interview – you are already good enough. If you're humble about sharing your talents, try to imagine you're representing your best friend instead of yourself. How would you sell their skills and experience? How would you tell the story of their career?
Bring notes in
A tricky part of an interview can be thinking of what to say when asked, "Do you have any questions for us?" It's usually acceptable to bring notes into an interview of questions you would like to ask.
After the interview
You made it! Arrange to do something relaxing like visiting a café or going for a walk afterwards.
Do you feel like your interview went well?
Email the interviewers to thank them for the interview and say you enjoyed meeting them.
Do you feel like your interview went badly?
Email the interviewers to thank them for the interview. Don't make excuses about what went wrong. Instead say something like "I've been thinking more about the interview and I want to reaffirm that I have strengths in…."
Find out more
Get more tips on interviews such as how to answer common interview questions, read body language and do video interviews.