If you're job hunting it's time to clean up your social media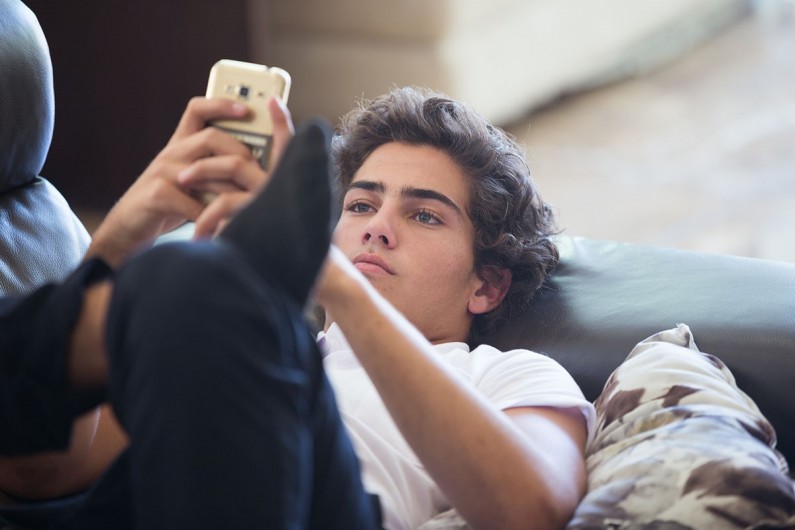 Find out how to use social media as a tool to get jobs.
What's on this page?
If you're job hunting, your social media can either help you get a job or cause an employer to choose someone else.
Seventy percent of employers will check out your social media when considering you for a job, so you need to use it to your advantage. It's important to make sure your social media showcases your skills, your work and information about you to future employers.
What's good and what's bad when it comes to social media?
When deciding what to post on social media you should always ask yourself "What would an employer think?" If the answer is something like "They probably wouldn't like it." you should reconsider posting it.
In a CareerBuilder survey, employers said they refused to hire some candidates because they found out they did the following things on social media.
Steps to clean up your social media
If you want to clean up your social media, follow these six steps:
1. Check the privacy settings of all your social media accounts
Go through your social media profiles and check your privacy settings to find out who can see what you post. It's also a good idea to make sure that photos other people tag you in aren't automatically added to your page or profile.
2. Create a professional digital profile or CV
When you're job hunting a good way to clean up your social media is to create a professional digital profile or CV that shows off all your talents, skills and experience – such as a blog, website or professional Facebook page.
It's important to have at least one professional social media profile, such as a LinkedIn profile, as these types of websites show up near the top of search results. Plus, they show off your skills and talents to employers.
If you're in a creative industry, you could set up an online portfolio of your work on websites like Behance or apps like Instagram.
3. Get rid of old social media accounts
Do you have an old social media account sitting out there that you've forgotten about? Save what you want from it and shut it down. You probably don't want an employer stumbling across it and seeing your embarrassing photos from two years ago.
4. Search for yourself
Go to Google, Bing, Yahoo and any other search engine you can think of and search your name to see what comes up.
If something shows up you want removed, go to the website it's on and delete it or ask the website owner to remove it. If you can't do that, you can ask the search engine to remove the search result.
5. Make sure everything is up to date
Check through all your social media profiles, especially for sites like LinkedIn, and make sure everything is up to date and accurate.
6. Check your settings and digital profile regularly
Once you've checked your privacy settings, tidied up your social media, and set up a professional digital profile or CV it's important to regularly check your settings and search for what comes up about you online. That way if anything shows up that you don't want an employer to see you can sort it out quickly.
Find out more
Sign up to the Careers Insight e-newsletter for job hunters
Updated 30 Nov 2018