Spotlight on Gottfredson's career theory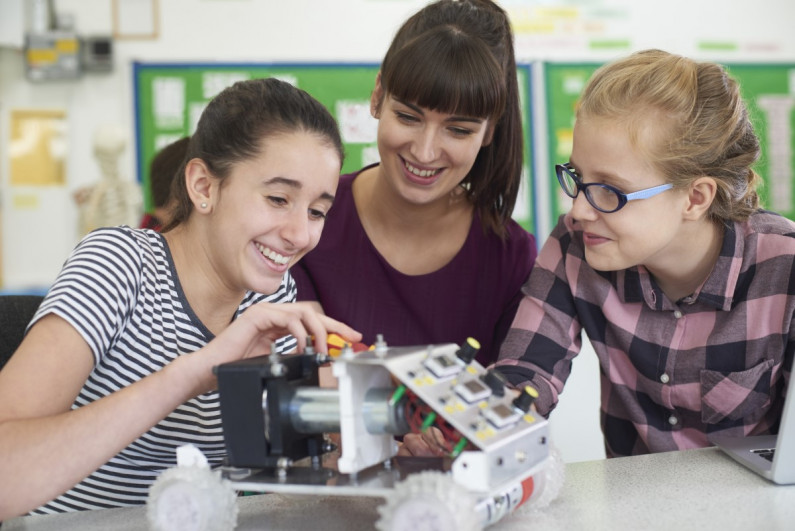 Use Gottfredson's theory to help people broaden their career options.
What's on this page?
Psychologist Linda Gottfredson's theory shows how gender, race and class influence career choice. 
According to Gottfredson, young people become aware of who they are and what they want to be in the future from age three.
This awareness develops unconsciously as they notice which behaviours around them and in the media are seen as acceptable for their gender and social background.
Summing up Gottfredson's theory
Gottfredson believes career development has four stages, beginning in early childhood. At each stage, young people rule out jobs that don't match how they see themselves, through a process called circumscription. 
Stage 1 (ages three to five) Young people see jobs as held by grown-ups.
Stage 2 (ages six to eight) Young people become aware of stereotypical gender roles and begin having ideas about their own careers.
Stage 3 (ages nine to 13) Young people learn how jobs vary in status, and dismiss some jobs because they don't see themselves working in these roles.
Stage 4 (ages 14 and older) Young people think about how their interests, abilities and values match with various jobs. 
Gottfredson also recognises other obstacles that cause people to compromise, or change their career choice, and take less attractive options.
These obstacles may include a lack of career information, helpful networks, difficulty accessing training, and a competitive job market.
Limiting their options at an early stage can affect a person's ability to find fulfilling well-paid work throughout their life. Schools and whānau have a valuable role to play in challenging stereotypes and exposing young people to a wide range of career options.

Bridget Clarke, career development consultant
Use Gottfredson's theory to help people of all ages
Encourage young people to explore a variety of careers by providing resources and information free of gender bias.
Help young people use self-assessment tools to better understand their interests and skills. 
Show young people successful role models in careers they're interested in and have them share these with their family/whānau. 
Help people recognise how stereotypes, rather than their interests, may have led them to reject certain jobs. Can they consider them as options now? 
Teach people job search skills, including how to network and do informational interviews. 
Find out more
Source
Swanson, J, Fouad, N, Gottfredson's Theory of Circumscription and Compromise in 'Career Theory & Practice: Learning Through Case Studies', 2019.