Why employers need to engage with school learners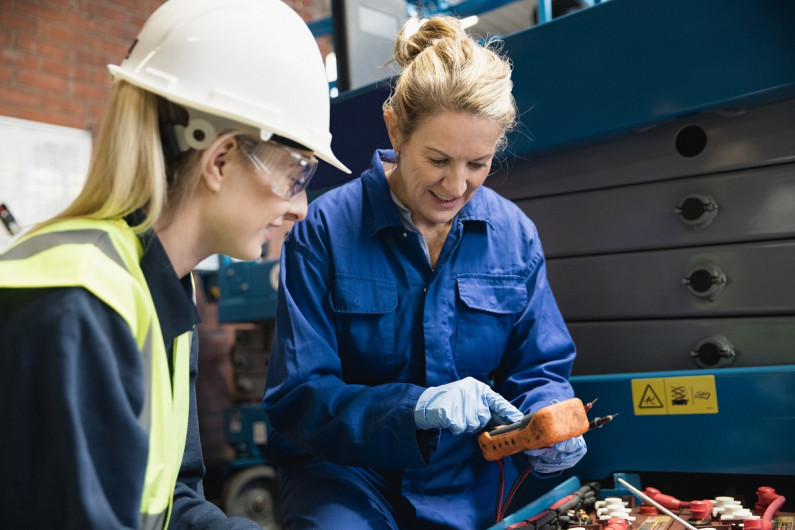 Talk to schools to find future workers before you get short staffed.
What's on this page?
Are you one of the 44% of employers Manpower Group's Talent Shortage Survey identified as struggling to fill vacancies with skilled people?
Avoid the competition and costs – work with schools to develop talented young people before they leave.
Work with schools to find future workers
Building a relationship with your local schools is a smart way to gain awareness of your business and attract future talent. You can:
Solve future skill shortages - School leavers will be interested in working with you when they graduate from school or a tertiary organisation.
Save on recruitment costs - You can mentor young people that you want to hire — saving considerable money on advertising and recruitment.
Get the right skills - You have the opportunity to encourage learners to choose NCEA subjects that best fit with the skills you need.
Get work-ready employees - You can build their employability skills so they adjust quickly to working life.
Get fresh ideas for your business - You can get insight into new ways of working, the latest technology and ideas for new products.
How engaging with schools works
Young people who experience just four or more interactions with employers are five times less likely to be unemployed.

Education and Employers Taskforce, United Kingdom
Involving Year 5 to 13 learners in activities related to your business can help you influence a learner's subject and career decisions.
After learning about your business, learners might be inspired to choose:
NCEA subjects in Year 11 to 13 that give them the skills to do an apprenticeship or work at your business when they leave school
NCEA subjects in Year 11 to 13 that give them entry into the right tertiary course to get skills for your business
a course or apprenticeship in your industry.
Many activities employers can do with schools
Build connections with young people, gain awareness for your business and find potential workers with these activities:
Presentations about your career or industry
Sponsorship of school events such as sport competitions and kapa haka groups
Creation of resources such as posters that teachers can use to teach about your industry
Participation in mock job applications and interviews with learners
Competitions for young people to solve problems in your business or sell your products 
Workplace visits and work shadowing - where a learner follows a staff member for the day
Work experience through Gateway or cadetships
Attendance at industry events or career expos.
Find out more
Source
ManpowerGroup, '2018 Talent Shortage Survey', accessed October 2019, (www.manpowergroup.co.nz).