Turn heads with a tiling career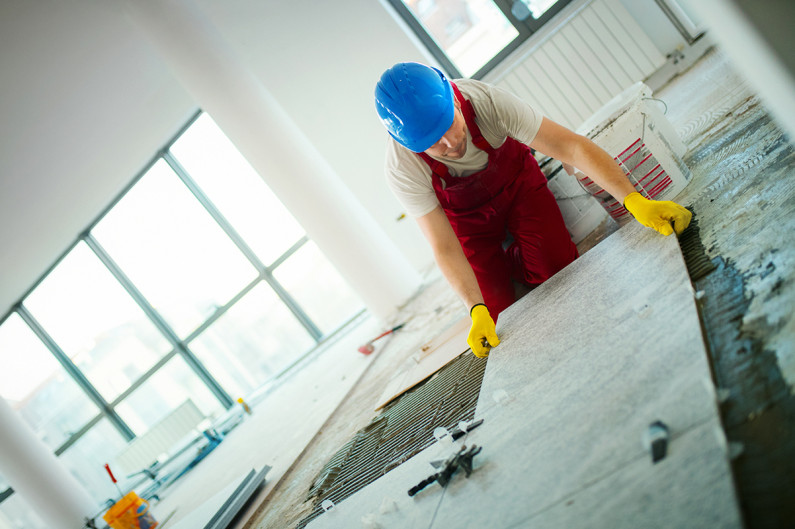 Find out how Matt Bryant went from tiling apprentice to business owner.
What's on this page?
Meet Matt, who loves owning his tiling business
Tradesperson and business owner Matt Bryant has worked as a tiler since leaving school. After doing an apprenticeship and working for another tiling business, he decided to start his own company.
Matt enjoys the satisfaction of doing a quality job and getting a result that the customer is happy with. He's proud of his reputation as a good tiler and says it helped him make the decision to work for himself.
Getting into the industry
While Matt was at secondary school, he got a job working for a tiler during school holidays. He eventually got offered a full-time job and apprenticeship.
"Having an apprenticeship is good but it's not a necessity," Matt says. "If you can find an employer who's willing to take you on and teach you the trade, you can learn on the job instead."
Matt's advice is to work hard and have a good attitude towards the job, clients and employer.
"Listen to whoever's teaching you. Make sure you are patient when it comes to doing quality work and dealing with customers. Above all, if you have a good attitude you will enjoy your work more and build your reputation with customers."
From apprentice to business owner
Matt loves the freedom of owning his own business, but also its challenges.
"Because I work for myself I can choose my hours to match my lifestyle and I can work when I want to work. Sometimes I work on weekends; sometimes I don't. Life outside of work is very important to me.
"Getting the balance of work and home life right, and doing invoicing and bookwork, are probably the hardest parts of working for yourself.
"When you own your own business there's always plenty of work to be done. Most of my tiling work comes from new builds, home renovations and commercial projects, so there's no time to get bored."
Once you've built your reputation you can own your own business and work for yourself.

---

Matt Bryant

Floor and Wall Tiler
Training for a tiling career
Tiling qualifications are eligible for fees-free for the first two years of your apprenticeship.
As an apprentice, you'll work for an experienced tiler who will provide on-the-job coaching and support. You'll also get the guidance of a BCITO training advisor.
There are no strict entry requirements, but it helps if you have good maths and English skills. You'll need to be able to understand instructions and work out measurements, quantities and angles.
Doing an apprenticeship will set you up for ongoing employment as a well-paid tradesperson. You could then do further study or move into roles such as site manager or foreman. Many qualified tilers go on to own their own businesses.