Why it's important for women to study engineering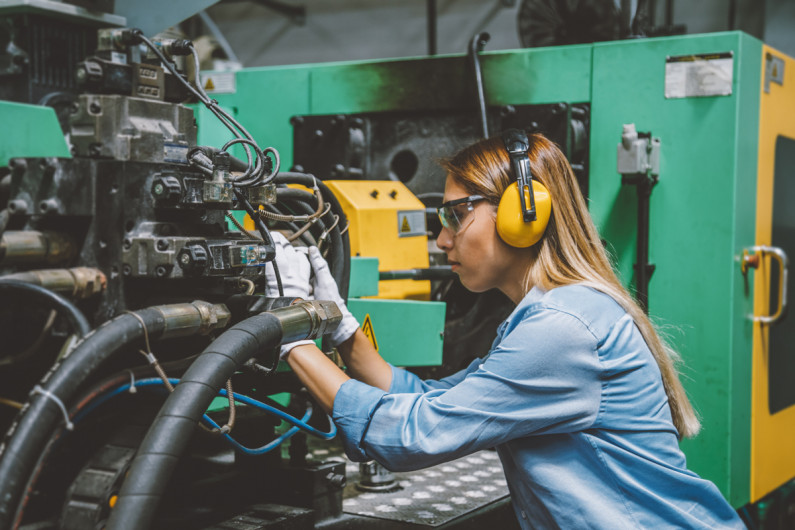 Female engineering graduates and engineers are in high demand.
What's on this page?
Engineering skills are in short supply, and it's predicted that future jobs will increasingly require these types of technical skills.
The number of women working in engineering is increasing but more are needed.
Women can help meet the demand for technical skills while also closing the gender gap in the mostly male engineering industry.
There are options to study or train for free with the Targeted Training and Apprenticeships Fund (TTAF) and Fees Free.
Less women studying engineering at tertiary level
After secondary school, women tend to study health and biological sciences at tertiary level more than technical science subjects such as engineering.
Declining study trends continue into employment as there are even fewer female engineers.
According to the Ministry for Women, most Bachelor of Science (BSc) students are women. However, women make up:
less than 25% of Bachelor of Science engineering students
less than 13% of engineers
just 7% of chartered professional engineers.
Why engineering is a good career for women
There are currently not enough engineers to meet the demand for workers. Women can help fill this skills gap.
Engineering jobs are not only well paid and secure, they're also important for New Zealand's future. For example, environmental engineers are needed to assess and reduce the impact of engineering projects on our water, soil and air.
Engineering skill shortages include:
Engineers: chemical, civil, electric, electronics, environmental and mechanical
Draughtspersons: civil, electrical and mechanical
Technicians: civil, electrical and mechanical.
Getting started in engineering
Secondary school students need to study maths and physics to get into engineering. If you're changing jobs, talk to a course provider about the entry requirements.
3,800 more enrolments in NCEA Level 2 maths and physics could lead to 625 more tertiary enrolments in engineering, and 500 more employed engineers.

Engineering e2e
Free study and training options
Targeted Training and Apprenticeships Fund (TTAF)
TTAF covers training costs for a range of engineering qualifications below degree level. If you're an apprentice, the fund will cover your costs regardless of the industry you're training in. 
TTAF covers a range of engineering subjects, including:
manufacturing engineering
chemical engineering
mining and resources engineering
materials engineering
process and resources engineering
mechanical engineering
industrial engineering.
Fees Free study or training
You could get one year of study or two years of training for free if you meet the Fees Free programme eligibility criteria. However, you'll need to fund the rest of the course yourself if it runs for longer.
Find out more
Sources
Auckland University, 'From STEM to Full Bloom', accessed July 2020, (www.auckland.ac.nz).
Beehive, 'More Students Completing Qualifications in STEM Subjects', 26 January 2016, (www.beehive.govt.nz).
Ministry for Women, 'Women in Innovation', accessed July 2020, (www.women.govt.nz).
Newsroom, 'Where are all the Female Engineers?', 8 March 2019, (www.newsroom.co.nz).
NZ Herald, 'Slow Progress in Getting New Zealand Women into Traditionally Male Fields', 12 September 2018, (www.nzherald.co.nz).
NZ Now, 'Engineering jobs', accessed July 2020, (www.newzealandnow.govt.nz).
Stuff, 'A Growing Number of Female Students are Making Waves in STEM and the World is Taking Notice', 17 September 2020, (www.stuff.co.nz).