How to apply for scholarships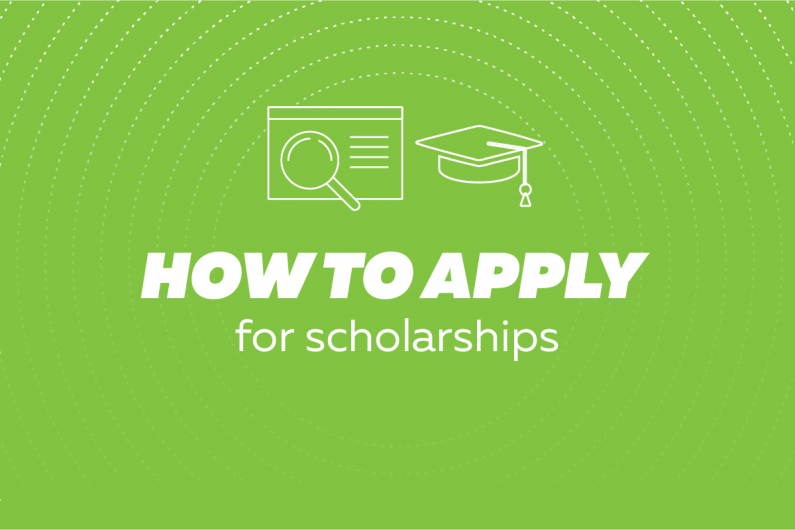 How to increase your chances of success when you apply for a scholarship.
What's on this page?
It's worth applying for scholarships because you could receive financial help for your studies.
Each year scholarships are turned down, due to mistakes such as people not signing their applications, or sending them in too late. Follow these guidelines to increase your chances of being awarded a scholarship.
Step 1: Find scholarships you qualify for
Many scholarships are aimed at people who want to study in a particular field, or have achieved at a high level and shown leadership, are from a specific region,  have certain ancestry, are experiencing financial hardship or want to study overseas.
You should only apply for scholarships that you could qualify for. To find these:
use general online scholarship databases such as StudySpy and Generosity New Zealand
visit the websites of places where you want to study and look for their scholarship information
talk to your teachers, careers adviser, and advisers at the place you want to study.
Step 2: Check what documents you need to supply, by when
For each scholarship, note:
the forms you need to complete, and information you need to give
the personal documents you need to supply – for example, copies of a letter of approval from your school, your record of learning, or your birth certificate or passport
whether you have to supply references, or a list of referees
the closing date for applications.


Step 3: Contact referees early
If you have to supply references, contact your referees early on so they have time to write your references. Let them know what scholarships you're applying for.
Step 4: Get your document copies certified
You will probably be asked for certified copies of your documents – copies that someone trustworthy has checked and signed as accurate copies. There is no charge for this service.
Find out who can certify your documents for each scholarship, as it varies. Certifiers could include:
teachers
kaumātua
ministers of religion
police officers
registered medical professionals
solicitors or Justices of the Peace.
To get your copies certified:
photocopy your documents
take the originals and photocopies to the certifying person, who will check and sign the copies.


Step 5: Make a good impression in your application
It's important to make a good impression in your application. Make sure you:
find out about the organisation awarding the scholarship and tailor your application to their goals
fill in all sections tidily
check your spelling
attach all documents in the order they are requested. Ensure you have provided everything that was asked for
ask someone to check your work before submitting or sending it.
Submit your application by the closing date, and make sure you keep a copy for your records.
If you're posting your application, allow at least three working days for it to arrive, and longer if you're in a rural area.
Updated 12 Jul 2023