Where to find scholarships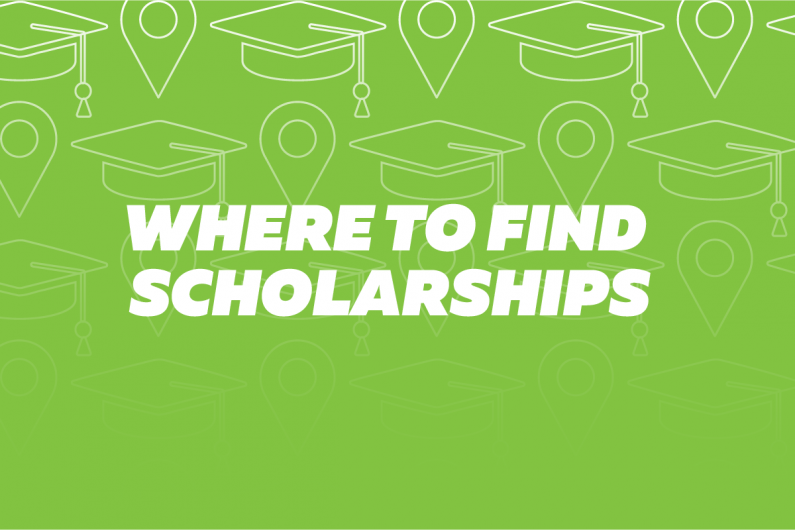 Find out where to look for scholarship information.
Scholarships may pay costs, such as fees or accommodation, or give you money to support your study.
Find scholarships online
StudySpy
Search StudySpy's website for New Zealand and international scholarships by location, study level, provider and ethnicity.
Generosity New Zealand
Search Generosity New Zealand's givME database for scholarships. Access the database at some:
Citizens Advice Bureaux, public libraries community centres
secondary schools, universities and polytechnics.
Education providers' websites
Visit education providers' websites to find out about their scholarships.
Our courses database shows website addresses and contact details for education providers, and sample scholarships for qualifications.
Who to ask about scholarships
Ask about scholarships from :
your school careers adviser
student support and liaison officers at places where you're interested in studying.
Scholarships for Māori and Pacific learners
Find out about scholarships aimed at Māori and Pacific learners.
What does Fees Free mean for my scholarship?
If you're planning to start tertiary study or training for the first time, you may qualify for one year of study or two years of work-based learning, fees-free. Work-based learning is where you are employed and mainly learn on the job, but may do other training such as block courses or night classes.
If you've been awarded a scholarship that pays for your fees, contact your scholarship provider to discuss your situation, and how the Fees Free scheme could affect it.
You may be able to use your scholarship for living or course-related costs, or use it in your second year of study instead.
What does Fees Free mean for my New Zealand Scholarship?
Top secondary school learners who pass approved New Zealand Scholarship subjects are awarded $500 to $10,000 a year. The amount depends on your subjects and your marks.
Fees Free doesn't affect your New Zealand Scholarship payments, which will be granted when you're enrolled in your first year of tertiary study in New Zealand.
Updated 12 Jul 2023