Advertising Specialist
Ngaio Pānui Toko
Alternative titles for this job
Advertising specialists discuss clients' requirements, and plan, prepare and present advertising campaigns to sell products or services.
Pay
Advertising specialists usually earn
Source: Commercial Communications Council, The Creative Store and Hays, 2018.
Job opportunities
Chances of getting a job as an advertising specialist are average due to high competition for vacancies.
Pay
Pay for advertising specialists varies depending on skills, experience and the size of the agency they work for.
Advertising/account executives usually earn $40,000 to $60,000 a year.
Advertising/account managers usually earn $55,000 to $100,000.
Sources: Commercial Communications Council, The Creative Store and Hays, 2018.
(This information is a guide only. Find out more about the sources of our pay information)
What you will do
Advertising specialists may do some or all of the following:
source new clients
discuss with clients their product or service, what kind of advertising they want, and what medium to use
research the client, product or service
think up advertising ideas for print, television or online advertising in partnership with a copywriter and other members of the creative team
present drafts and ideas to the client
negotiate contracts with people involved in the advertising process such as photographers, talent (people featuring in advertisements), television directors and other production workers
co-ordinate the production of the advertising.
Skills and knowledge
Advertising specialists need to have:
knowledge of advertising and promotional methods (such as online advertising or print advertising), and how to target specific audiences
ability to come up with new advertising ideas for clients
an understanding of market research.
Working conditions
Advertising specialists:
usually work regular business hours, but may also work evenings and weekends
usually work in offices
may travel locally and nationally to attend photo and video shoots, or to visit clients.
What's the job really like?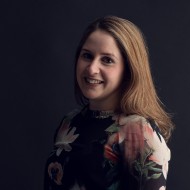 Madeleine Cook
Advertising Specialist
How did you get into your line of work?
"I'd always enjoyed being creative but didn't want to go down a design route. During my honours year at university I realised there was a career path where you could be creative in other ways, while still using skills I really enjoyed such as writing and communicating. When I finished my honours year I started googling ad agencies and taking people in the industry out for coffee, and eventually someone offered me a job."
What do you enjoy most about your work?
"I love feeling like I've been able to help a client achieve something, whether it's under time or budget pressures or using an approach or technique that's new to them."
What do you find most challenging about your work?
"This job isn't for people who want to know what to expect every morning and do a 9 to 5 day. While I love that about the role, it can be challenging at times. You have to put in the hours, but seeing something come to life is always enough reward."
What advice would you give someone interested in becoming an advertising specialist?
"Think about what you really enjoy, not just what the industry looks like on paper. Be prepared to start at the bottom, work hard and learn as much as you can from the people around you. Also try to read blogs and articles about the changing nature of the industry and where advertising is headed."
Entry requirements
There are no specific requirements to become an advertising specialist. However, a degree or diploma in an area such as advertising, marketing, sales, communications, graphic design or media studies is usually required.
Secondary education
A tertiary entrance qualification is needed to enter further training. Useful subjects include English, media studies, business studies, and design and visual communication (graphics).
Personal requirements
Advertising specialists need to:
be creative
be observant, with an eye for detail
have good listening and negotiation skills
have analytical skills for determining clients' needs
be good at managing time, planning and budgeting
have excellent communication skills for presenting and selling ideas to clients.
Useful experience
Useful experience for advertising specialists includes:
work in radio, television or news
work as a graphic designer or artist
art or design work
business management
sales and marketing
public relations.
Find out more about training
Commercial Communications Council

(09) 303 0435 - office@commscouncil.nz - www.commscouncil.nz

New Zealand Marketing Association

(09) 361 7760 - marketing@marketing.org.nz - www.marketing.org.nz
Check out related courses
What are the chances of getting a job?
Advertising specialist vacancies common, but competition high
Advertising specialist vacancies are common, as people tend to leave the role after a short time. Some leave the industry and others move into higher positions.
However, competition for available positions is high.
According to the Census, 1665 advertising specialists worked in New Zealand in 2018.
Internships and voluntary work useful
If you are a graduate, you can increase your chances of securing advertising specialist work by doing internships or relevant voluntary work. Most employers expect graduates to have some advertising experience.
Most advertising specialists work for advertising agencies
Most advertising specialists work for advertising agencies, or are self-employed. They also work for media companies.
Advertising agencies range from small businesses that employ a few people, to large companies that may employ more than 200 people.
Sources
Deloitte, 'Advertising Pays: The Economic, Employment and Business Value of Advertising', 2017, (www.deloitte.com).
Lawton, L, consultant, The Creative Store, careers.govt.nz interview, November 2018.
Smith, M, industry development manager, Commercial Communications Council, careers.govt.nz interview, November 2018.
Stats NZ, '2018 Census Data', 2019.
(This information is a guide only. Find out more about the sources of our job opportunities information)
Progression and specialisations
Advertising specialists may progress to set up their own businesses.
They may also specialise in a number of roles, including:
Advertising Account Manager

Advertising account managers discuss clients' requirements, and plan advertising and promotional campaigns to sell products or services.

Advertising Art Director

Advertising art directors develop and create advertising concepts for clients' products or services. They also oversee the production of advertisements.

Media Manager

Media managers are responsible for buying television time, print space, and other media space required for advertising campaigns. 
Last updated 25 October 2019