Visual Merchandiser
Kaiwhakatū Taonga ā-Matapihi
Alternative titles for this job
Visual merchandisers arrange goods and make displays in shops, shop windows and at events to attract the attention of customers.
Pay
Visual merchandisers who work in-store usually earn
Visual merchandisers who oversee multiple stores usually earn
Source: Retailworld Resourcing and NZ Retail Interiors Association, 2018.
Job opportunities
Chances of getting a job as a visual merchandiser are average due to increasing job numbers, but high competition for positions.
Pay
Pay for visual merchandisers varies depending on experience and responsibilities.
New visual merchandisers usually earn between minimum wage and $45,000 a year.
In-store visual merchandisers with three or more years' experience usually earn $45,000 to $55,000.
Field visual merchandisers, who oversee more than one store, usually earn $55,000 to $70,000.
Visual merchandisers who manage teams and have regional or national responsibilities can earn $65,000 to $200,000.
Self-employed visual merchandisers can earn between $150 and $200 an hour. Their income depends on the success of their business.
Sources: Retailworld Resourcing, '2018 Salary Survey', 2018; and NZ Retail Interiors Association, 2018.
(This information is a guide only. Find out more about the sources of our pay information)
What you will do
Visual merchandisers may do some or all of the following:
discuss suggested displays with clients or management
set up products and displays according to planograms (store layout plans)
change signage and window displays regularly
add new stock and remove old products
ensure all stock is appropriately displayed
research displays and make sketches or models of displays
purchase or make the props for the display
assemble the display using a variety of materials
take photos of the displays and signage.
Skills and knowledge
Visual merchandisers need to have:
knowledge of marketing and advertising, and how customers respond to product and display placement
knowledge of how to assemble props and displays to attract customers' attention
knowledge of different art techniques and materials, and fashion trends
skill in designing, drawing and constructing displays
ability to maintain props and mannequins.
Visual merchandisers who are self-employed also need small business management skills.
Working conditions
Visual merchandisers:
usually work regular business hours if they are employed by a retail store, but may work shorter hours if they are contractors
may travel locally or regionally to assemble displays.
What's the job really like?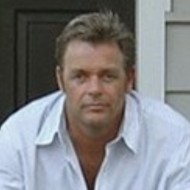 Ton van der Veer
Visual Merchandiser
What do you do as a visual merchandiser?
"I manage window displays, but I also do events. It can be anything – like a gift fair, product launches in hotels, or dressing up marquees for weddings. I do shopping malls for Christmas, and for Matariki I did a display with silver and blue helium balloons for stars.
"It all looks quite glamorous from the outside, but there's a lot of behind-the-scene things, like cleaning the mannequins, preparing the props, painting, cutting things out. There's so many different aspects to being a window dresser and visual merchandising."
What's a challenge of the job?
"You need to stay informed at all times. All my clients travel to shows overseas, so they all know what's happening around the world. When they come back to New Zealand they want to see a similar display.
"The unpredictability of displays is also a challenge. I once went into a car dealership and the client wanted to hang a car from the ceiling. You have to learn to deal with questions like that."
What do you love about visual merchandising?
"There's always a bit of fun and humour in my displays. The good thing about it is customers leave it up to me. If an optometrist says he needs his window changed, he will send some posters through and I create a theme around them."
Entry requirements
There are no specific entry requirements to become a visual merchandiser. However, retail sales experience and creative flair are essential.
A tertiary qualification may be useful, such as a:
Bachelor in Retail and Business Management
New Zealand Certificate in Fashion (Level 4).
Industry training organisation ServiceIQ offers the New Zealand Certificate in Retail for Levels 2, 3 and 4 through on-the-job training.
Secondary education
There are no specific secondary education requirements for this job, but business studies, design and communication (graphics), construction and mechanical technologies, and painting, sculpture, photography, printmaking combined to at least NCEA Level 2 are useful.
For Year 11 to 13 students, the ServiceIQ Gateway programme is a good way to gain retail experience.
Personal requirements
Visual merchandisers need to be:
creative and artistic
able to inspire confidence in their clients
able to follow instructions and accept criticism
good at listening to, and communicating with clients
skilled at planning and making decisions
able to work to deadlines.
You need to have an idea of balance, an idea of colour, and how to put something together.

---

Ton van der Veer

Visual Merchandiser
Useful experience
Useful experience for visual merchandisers includes:
experience in set design, drawing and painting
work in retail sales or advertising
creative work such as interior or graphic design, or photography.
Find out more about training
ServiceIQ

0800 863 693 - info@serviceiq.org.nz - www.serviceiq.org.nz
Check out related courses
What are the chances of getting a job?
Growing demand for visual merchandisers, but strong competition for vacancies
Demand for visual merchandisers is growing due to an increasing number of retail stores creating full-time, in-house visual merchandising positions. Visual merchandising tasks that used to be done by staff in other retail positions are increasingly being done by workers dedicated to the role.
Despite a rise in demand for visual merchandisers, competition for jobs is high.
Your chances of securing a job are best if you have sales experience or already work for a retail store, as many businesses employ sales staff who have shown a flair for creativity.
According to the Census, 507 visual merchandisers worked in New Zealand in 2018.
Types of employers varied
Many visual merchandisers are employed by fashion retail businesses. They may also work in other retail sectors such as:
stationery
homeware
furniture
supermarkets
electronics.
Some visual merchandisers are self-employed and contract their services out to retail stores. However, opportunities for self-employed visual merchandisers have decreased as more retailers have created in-house positions.
Sources
Casey, D, visual merchandising team leader, Ballantynes, careers.govt.nz interview, June 2018.
Maruska, D, executive account manager, Retailworld Resourcing, careers.govt.nz interview, June 2018.
Stats NZ, '2018 Census Data', 2019.
Rikard-Bell, L, executive officer, New Zealand Retail Interiors Association, careers.govt.nz interview, June 2018.
Rousse, L, business development manager, Retail NZ, careers.govt.nz interview, June 2018.
(This information is a guide only. Find out more about the sources of our job opportunities information)
Progression and specialisations
Visual merchandisers in large stores may move into training roles, or regional or national management.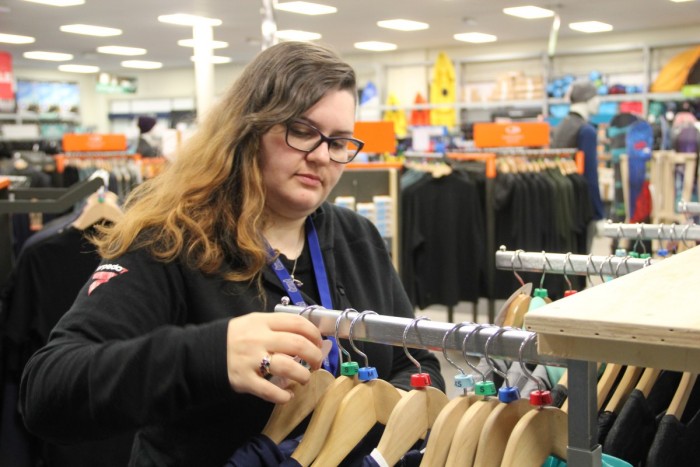 Last updated 18 October 2022