Visual Merchandiser
Kaiwhakatū Taonga ā-Matapihi
Alternative titles for this job
Visual merchandisers arrange goods and make displays in shops, shop windows and at events to attract the attention of customers.
Pay
Visual merchandisers usually earn
Source: Trade Me, 'Salary Guide', September 2015.
Job opportunities
Chances of getting a job as a visual merchandiser are poor because the occupation is small and full-time positions can be hard to find.
Pay
Pay for visual merchandisers depends on their level of experience.
Trainees can expect to start on the minimum wage or a little more.
Experienced visual merchandisers can earn up to $20 an hour or more.
Many visual merchandisers are self-employed and work on freelance contracts. Their income varies depending on the amount of business they get.
Source: Trade Me, 'Salary Guide', September 2015.
(This information is a guide only. Find out more about the sources of our pay information)
What you will do
Visual merchandisers may do some or all of the following:
discuss suggested displays with a client or management
research displays
make a sketch or model of the display
purchase or make the props for the display
assemble the display using a variety of materials
change signage and window displays regularly
take photographs of the displays and signage.
Skills and knowledge
Visual merchandisers need to have:
knowledge of how to assemble props and displays to attract customers' attention
knowledge of different art techniques and materials, and fashion trends
knowledge of marketing and advertising
skill in drawing, designing and constructing displays
ability to maintain props and mannequins.
Visual merchandisers who are self-employed also need small business management skills.
Working conditions
Visual merchandisers:
often work regular business hours if they are employed by a retail store, but may work irregular hours if they are working on contract
may travel locally to assemble displays.
What's the job really like?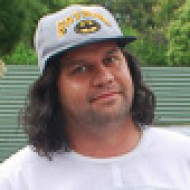 Paul Bird - Visual Merchandiser
Paul Bird has a background in fashion design and started working as a part-time retail assistant in Masterton to pay the bills. "The manager liked the way I worked and my visual merchandising, so that side of the job just developed. Being adaptable and having some creative flair is definitely important."
Merchandising an important part of business
"Customer interaction and sales are important parts of the job, and this makes merchandising a priority in the store. I enjoy making the stock look appealing for customers while still displaying as much stock as possible."
Visual merchandisers need to be adaptable
"I do refits in different branches around the country when other stores need a makeover. I didn't expect to be travelling – it makes the job busy but I still have a good time.
"Displays are changed for different seasons and to showcase different products, so you need to be adaptable."
Opportunities are there if you look
Although vacancies for visual merchandisers are not common, Paul's experience shows they can be found. "There are opportunities for visual merchandisers where people wouldn't initially realise, once you get in there."
Entry requirements
There are no specific entry requirements to become a visual merchandiser, but a tertiary qualification with subjects in visual merchandising, graphic design or fine arts is useful.
Secondary education
Useful school subjects include art, graphic design, woodwork and metalwork.
Personal requirements
Visual merchandisers need to be:
creative and artistic
able to inspire confidence in their clients
able to follow instructions and accept criticism
good at listening and communicating with clients
good at planning and making decisions
able to work to deadlines.
Useful experience
Useful experience for visual merchandisers includes:
experience in set design, drawing and painting
work in advertising
any creative work such as interior or graphic design, or photography.
Find out more about training
NZ Retailers Association

 0800 472 472 - helpline@retail.org.nz - www.retail.org.nz

ServiceIQ

0800 863 693 - info@serviceiq.org.nz - www.serviceiq.org.nz
Check out related courses
What are the chances of getting a job?
Few full-time positions for visual merchandisers
Few vacancies arise for visual merchandisers. This is because the occupation is small and visual merchandising work is often done by workers in other roles. For example:
salespeople may design and create window displays, especially in small retail stores
some large chain stores use designers or marketing staff to design displays, which are then duplicated in the branches.
Volunteering and casual work may help you secure a long-term position
You can increase your chances of getting permanent work as a visual merchandiser by doing contract work and designing displays on a casual basis.
Many visual merchandisers start out by volunteering their services to independent shops. This gives them a chance to build their portfolio, meet new contacts and establish a name in the industry.
Many visual merchandisers work freelance
Some large New Zealand department stores employ full-time, in-house visual merchandisers.
Many visual merchandisers do freelance work, contracting their services out to retail stores.
Sources
Hetfield, B, marketing and website manager, Acquisitions, Careers New Zealand interview, June 2015.
Ministry of Business, Innovation and Employment, '2006-2014 Occupation Data' (prepared for Careers New Zealand), 2015.
New Zealand Retailers Association, 'The Retail Market in NZ – An Analysis', 2013, (www.retail.org.nz).
Statistics New Zealand, 'Retail Trade Survey: June 2013 Quarter', 14 August 2013, (www.stats.govt.nz).
(This information is a guide only. Find out more about the sources of our job opportunities information)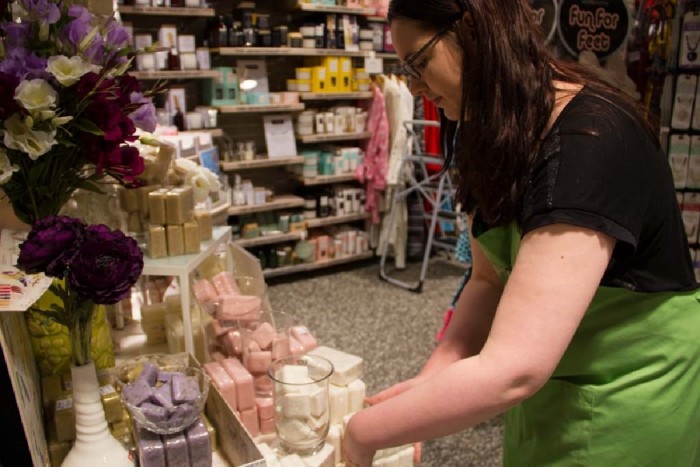 Last updated 30 May 2018