Curator
Kaitiaki Taonga
Curators research, develop, exhibit and maintain collections for museums, art galleries and artists.
Pay
Curators at regional museums usually earn
Senior curators at larger museums usually earn
Source: Museums Aotearoa, 2018.
Job opportunities
Chances of getting a job as a curator are poor due to low turnover and the small size of the occupation.
Pay
Pay for curators varies depending on their level of responsibility and the size of the institution they work for.
Curators at smaller regional museums or galleries can earn $55,000 to $65,000 a year.
Experienced curators at larger museums can earn $65,000 to $70,000.
Senior curators or team leaders with five or more years' experience can earn $70,000 to $95,000.
Source: Museums Aotearoa, 2018.
(This information is a guide only. Find out more about the sources of our pay information)
What you will do
Curators may do some or all of the following:
decide what to add to art and museum collections and exhibitions
liaise with artists, art dealers, museums and galleries to get items for collections
plan, organise and oversee the content and quality of exhibitions 
research, write and give talks about collections and exhibitions
work on repatriation projects (returning art and cultural objects, usually looted, to their original place)
manage budgets.
Skills and knowledge
Curators need to have knowledge of:
the subject area they work in, such as art, history, or material culture (the study through objects of a community's beliefs)
handling, conserving and preserving items in art and museum collections and exhibitions
funding sources that can help them expand collections.
Working conditions
Curators:
usually work regular business hours, but may work evenings and weekends
work in art galleries, museums, offices and storerooms
may travel locally or overseas with exhibitions, or to purchase, borrow or repatriate items (return them to their original homes).
What's the job really like?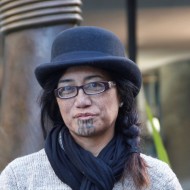 Awhina Tamarapa
Principal Adviser, Culture and Exhibitions, Horowhenua District Council
What inspired you to become a curator?
"I grew up with strong Māori cultural values and creative art influences. Artist Cliff Whiting's work restoring Māori meeting houses in the mid 1980s, and the Te Māori exhibition that toured the US and New Zealand from 1984 to 1987, convinced me that there were amazing new pathways opening for young Māori to work in.
"I started as an intern at the National Museum and worked my way up to curator Māori for Te Papa."
Can you tell us about your award?
"Receiving the Mina McKenzie award for embedding mātauranga Māori [Māori knowledge and skills] in New Zealand museums is a great honour. Mina was a strong role model then and now. We learned a lot from her and others.
"I acknowledge the work of many kaitiaki who continue in her footsteps, as well as Māori customary technologist Dante Bonica, master weaver Erenora Puketapu-Hetet and Cliff Whiting."
What are the advantages of working part time?
"Working part time allows me to continue with other museum-related work. I am a course co-ordinator and teaching fellow for the museum and heritage studies programme at Victoria University of Wellington.
"The course is postgraduate and ideal to prepare graduates for a career in museums, art galleries, and cultural and natural heritage organisations.
"I'm also a research associate for Te Papa and currently working on a republication of 'Whatu Kākahu/Māori Cloaks', which was published by Te Papa Press in 2011."
Entry requirements
To become a curator you need considerable industry experience and/or a postgraduate degree in a specialist area such as:
art
art history
Māori or Pacific studies
science
anthropology
history.
A postgraduate qualification in museum studies may also be useful.
Secondary education
A tertiary entrance qualification is needed to enter further training. Useful subjects include te reo Māori, Pacific studies, history of arts, history and classical studies, science, English, construction and mechanical technologies, and painting, sculpture, photography, printmaking combined.
Personal requirements
Curators need to be:
creative thinkers
good researchers and writers
accurate and methodical, with an eye for detail
able to work well in a team
excellent networkers
excellent communicators who can relate to people of all ages and cultures, and who have public relations skills.
Cultural understanding is an important aspect of kaitiaki taonga (care of collections, Māori treasures and knowledge).

---

Awhina Tamarapa

Principal Adviser, Culture and Exhibitions, Horowhenua District Council
Useful experience
Useful experience for curators includes:
voluntary or paid work in art galleries or museums
work as an artist, art critic or art historian
library or research work
project management.
Physical requirements
Curators need to:
have clear speech as they may need to give presentations
have normal colour vision and good eyesight, as they need to assess art and objects
be reasonably fit and strong, as in smaller galleries and museums they may have to do some physical work such as painting walls or lifting objects.
Check out related courses
What are the chances of getting a job?
Small occupation size and low turnover mean opportunities scarce
Chances of getting a job as a curator are poor because:
it is a fairly small occupation, with fewer than 400 workers, and few full-time jobs available
people tend to stay in the role for a long time, which limits vacancies. Some vacancies arise at senior level when experienced curators leave for roles overseas.
According to the Census, 459 curators worked in New Zealand in 2018.
Willingness to volunteer or move for work may increase chances
You can increase your chances of getting a curator job if you:
volunteer at museums, which gives you experience and can lead to paid work
are adaptable and willing to move for work. Curators usually start off by getting experience at small or regional museums or galleries, before getting work at larger organisations.
More roles for specialised curators
Opportunities are best for experienced curators who have knowledge of:
contemporary New Zealand art and Māori and Pacific art because galleries and museums often focus on these areas
digital data collections, such as film and music files, which are becoming increasingly important.
Types of employers varied
Half of curators work in museums, with the Museum of New Zealand Te Papa Tongarewa in Wellington being the largest employer. Curators may also work for:
art galleries
auction houses
historic sites
local councils (overseeing public arts policies and projects)
government agencies such as the Ministry for Culture and Heritage, or Creative New Zealand
heritage libraries or archives.
Sources
Ministry of Business, Innovation and Employment, '2006-2014 Occupation Data' (prepared for www.careers.govt.nz), 2015.
Stats NZ, '2018 Census Data', 2019.
Tocker, P, executive director, Museums Aotearoa, www.careers.govt.nz interview, July 2018.
(This information is a guide only. Find out more about the sources of our job opportunities information)
Progression and specialisations
After five or more years' experience, curators may progress into senior positions or move into management. With further experience they may progress to education roles such as tertiary lecturer.
Curators may specialise in areas such as:
art
art history
natural history
Māori or Pacific Island culture.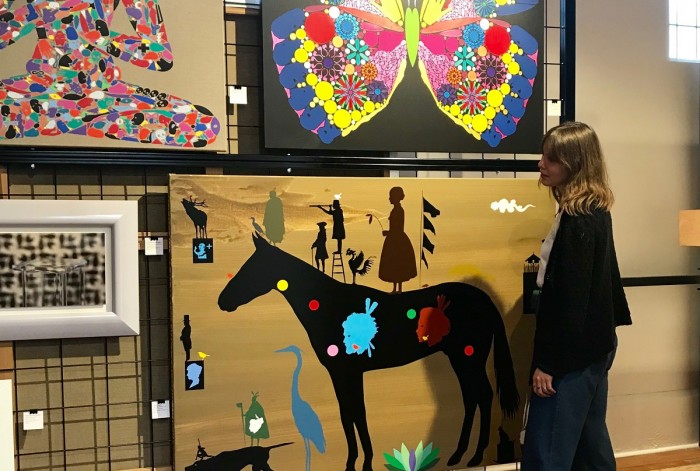 Last updated 27 March 2023