Historian
Pouherenga Kōrero o-Mua
This job is sometimes referred to by alternative titles
Historians research, write and present information about events and people of the past and present. They may also teach history.
Pay
Historians working in public service positions usually earn
Historians working at universities usually earn
Job opportunities
Job opportunities for historians are poor due to few new positions being created and people tending to stay in the job for a long time.
Current job prospects
Job opportunities for historians are poor due to few new positions being created and people tending to stay in the job for a long time.
Pay
Pay for historians varies depending on what type of work they do, and their experience.
Pay for historians working at universities
University lecturers usually earn between about $68,000 and $82,000 a year.
Senior lecturers may earn up to about $110,000.
Associate professors begin on about $113,000 and can earn up to $122,000.
Professors may start on about $128,000 and earn up to about $159,000.
Source: Tertiary Education Union, 'Collective Employment Agreements'.
Historians working in the public sector usually earn between $40,000 and $80,000 a year.
(This information is a guide only. Find out more about the figures and diagrams in our job information)
What you will do
Historians may do some or all of the following:
do research on a chosen topic, or a topic received from clients
gather information from a wide variety of sources, including fieldwork and interviews
organise, analyse and interpret information
write reports and books, or deliver presentations on research findings
teach history
help prepare museum displays and websites
help identify, protect and research historic places
advise government departments.
Skills and knowledge
Historians need to have knowledge of:
the culture, history and society of the people being studied
the Māori language if specialising in New Zealand history
how to conduct research, including how to analyse and interpret information
project management.
Working conditions
Historians:
usually work regular hours, but may be expected to work unusual or long hours on some projects.
usually work in offices, libraries and their own homes and may work for schools or universities, government departments, local authorities, museums, the Waitangi Tribunal or private clients.
may travel to attend meetings and conferences or to complete research in New Zealand and overseas.
What's the job really like?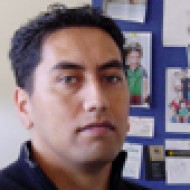 Nepia Mahuika - Historian
Nepia Mahuika initially wanted to be a history and English teacher at secondary school, but as he progressed through university his priorities changed.
"After seeing the historical landscape in New Zealand I realised there was a need for Māori historians. There's not a lot of Māori historians, so I felt it would be a viable pathway for me to take."
Combining research with teaching
Nepia now works as a researcher and lecturer, teaching Māori and iwi history. "I find it really exhilarating teaching students – being involved with them and seeing them grow and develop. My teaching has also helped me become involved in Māori initiatives at the university, such as setting up a mentoring programme for Māori students."
Getting to meet like-minded people from around the world
Another part of being an historian, says Nepia is meeting some amazing people who are doing similar research in different countries. "The fascinating part is that the culture where they come from means their lives are sometimes in danger because of the research they do."
Learn as much history as you can
Nepia's advice for anyone wanting to be an historian is to go to university. "Learn as much as you can. Try and give yourself a broad historical background. Get the basics like historical methodology and then flesh out your knowledge in other areas."
What's hot
Being able to work in a university and do research in an area you're passionate about, and teach students.
Getting to meet other historians from around the world.
What's not
Having a fairly limited range of work opportunities in New Zealand.
Facing a lot of competition for jobs at universities and government departments who employ historians.
Entry requirements
To become a historian you need to have at least a Bachelor of Arts or Bachelor of Social Sciences degree majoring in history. However, most employers prefer you to have an Honours or Masters degree.
A Doctorate (PhD) in history is preferred for most academic positions.
Secondary education
A tertiary entrance qualification is required to enter tertiary training. Useful subjects include English, history, art history, classics, sociology, geography, or languages.
Personal requirements
Historians need to be:
accurate, enquiring, patient and persistent
able to keep information private
able to make good judgements
open-minded and have an awareness and understanding of a range of different cultures
skilled at communicating both orally and in writing
skilled at interviewing
good at planning and organising.
To be an historian you have got to be prepared to do some reading, and to get into books, and to write. Being an historian challenges you as a writer. I wanted to not just know about the past, but I wanted to be able to write about the past in an effective and articulate way.

Nepia Mahuika - Historian
Useful experience
Useful experience for historians includes research or writing, or library or archive work.
Historians should also be widely read and have experienced a range of New Zealand's culture and heritage, especially Māori culture and language.
Find out more about training
Ministry for Culture and Heritage

(04) 499 4229 - info@mch.govt.nz - www.mch.govt.nz

NZ Historic Places Trust/Pouhere Taonga

(04) 472 4341 - information@historic.org.nz - www.historic.org.nz

Professional Historians' Association of New Zealand (PHANZA)

(04) 471 6445 - president@phanza.org.nz - www.phanza.org.nz/

Waitangi Tribunal

(04) 914 3000 - information@waitangi-tribunal.govt.nz - www.waitangi-tribunal.govt.nz/
Check out related courses
What are the chances of getting a job?
Few vacancies at universities and competition for other jobs can be high
More than half of all employed historians work at universities, but vacancies for these positions do not come up often, as people tend to stay in these jobs for a long time.
There is still demand for qualified, experienced historians to do research and reporting at government organisations such as the Waitangi Tribunal and the Ministry for Culture and Heritage, though competition for these jobs can be high.
Less work for freelance historians
Some historians contract out their services to organisations like local authorities, government departments or not-for-profit trusts. However, cuts in government spending and a tighter economic environment mean less work in this area, and freelance or consulting historians may struggle to find work.
University staff shortages may increase demand for historians in longer term
Many universities are likely to face a shortage of academic staff over the next 10 years, as nearly half of all academics are over 50 years old. Retirements along with high student numbers means some universities will need to hire more academic staff, including historians.
Historians mainly in teaching and research roles
Historians can work for:
schools or universities
government departments including the Ministry for Culture and Heritage (working on New Zealand history projects including books and websites) and the Waitangi Tribunal (researching Treaty of Waitangi claims)
local authorities, and museums.
Historians may also be self-employed, and may work on contract to clients.
Sources
Ministry of Business, Innovation and Employment, '2003-2012 Occupation Data' (prepared for Careers New Zealand), 2012.
Gilbert, J, 'University Redundancies Hit Staff Morale', The Press, 8 May 2010, (www.press.co.nz).
Progression and specialisations
Art Historian
Art historians study and write about works of art. They may also deliver lectures on art history, advise on art, look after historical and contemporary art collections, and research and present exhibitions.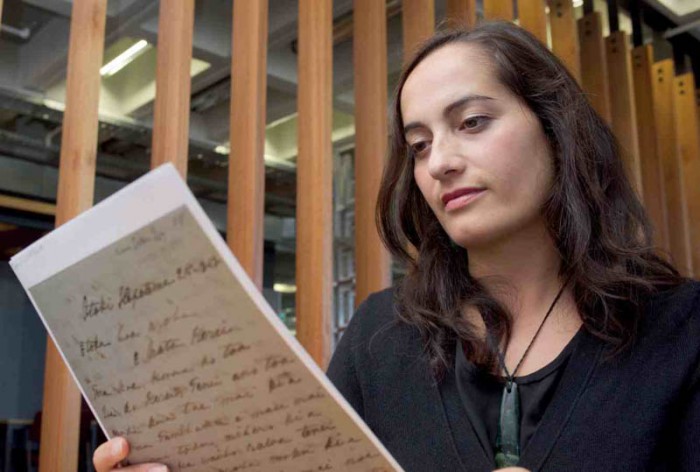 Last updated 1 June 2017