Entertainer
Kaiwhakangahau
Alternative titles for this job
Entertainers perform a variety of acts, such as dance, drama or acrobatics, to entertain an audience.
Pay
Pay rates for entertainers vary depending on your ability, how often you work and what type of work you do.
Job opportunities
Chances of getting a job as an entertainer are poor due to the small number of paid, full-time jobs available.
Pay
There are no set pay rates for entertainers and what you earn depends largely on your ability, how often you work and what type of work you do.
Work may be irregular, and many entertainers rely on supplementary jobs to make a living.
Internet entertainers such as YouTube personalities can earn money from the number of views and subscriptions to their videos.
(This information is a guide only. Find out more about the sources of our pay information)
What you will do
Entertainers may do some or all of the following:
write and research performance routines
rehearse their acts
design and dress in costumes to suit their performances
perform their acts in front of an audience
record and edit their videos and photos for social media
promote and publicise their acts.
Skills and knowledge
Entertainers need to have:
excellent performance skills
creative ability and skill in their speciality area
knowledge of different performance and acting techniques
knowledge of body posture and movement
knowledge of human behaviour and character development.
Business, marketing, networking and planning skills are important, as most entertainers are self-employed and need to be able to create their own work opportunities.
Working conditions
Entertainers:
work irregular hours, including weekends and evenings, and often work only part time
work at a range of places including theatres, conferences and corporate functions, weddings and children's birthday parties
may travel nationally and internationally to perform.
What's the job really like?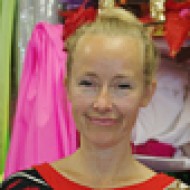 Emily Buttle
Stiltdance Entertainer
Emily Buttle is artistic director and manager of her own company, Empress Stiltdance.
Crossing cultural barriers
After she finished her degree in sculpture and theatre in 1992, Emily got her dad to design a very specific pair of aluminium stilts, and went to Europe to become a large-scale spectacular performance artist, turning professional after a couple of years.
"I think physical theatre and spectacular theatre have a way of travelling and crossing all kinds of cultural barriers," says Emily. "There's no language and you're completely visual, so everyone immediately understands it, but it's also a unique image."
Working in Europe
Emily's passion has taken her to a range of international locations – from the Love Parade in Berlin, with a crowd of a million people, to an eight-metre-high stage at a rave in Amsterdam. She has stiltdanced at a David Bowie concert in Denmark, and performed a three-and-a-half-hour samba on stilts at the Notting Hill Carnival in London.
Determining her own lifestyle
"I love everything about this job," says Emily. "I love the colour, the completely self-determined lifestyle, the performing, and the directing. I love choreography, dance, movement, festivals, events – I just love that whole world."
Entry requirements
To become an entertainer you need to have ability in your chosen area. Some employers may prefer you to have experience in performing and entertaining.
Secondary education
There are no specific secondary education requirements to become an entertainer. However, useful subjects include drama, history and classics. 
Personal requirements
Entertainers need to be:
observant
able to communicate ideas and feelings
good communicators
outgoing, confident and comfortable working in front of an audience and dealing with potentially negative feedback
adaptable, as they need to be able to respond to the audience
disciplined and motivated
patient and persistent enough to keep practising and perfecting their act.
Children's entertainers need to relate well to children.
Useful experience
Useful experience for entertainers includes:
public speaking
theatre sports and debating
acting, dancing or singing
other experience performing in front of an audience
artistic or creative work.
Some forms of entertainment, such as juggling and stilt walking, are mostly self-taught. It may be useful to join a local club to learn the basics and meet other interested people.
Physical requirements
Physical requirements for an entertainer depend largely on what kind of performance work they do. For instance, human statues need to have a good level of stamina and concentration, jugglers need to have good hand-eye co-ordination, and stilt walkers must have good balance.
Find out more about training
The Big Idea

(09) 373 2054 - editor@thebigidea.co.nz - www.thebigidea.co.nz/work/jobs-opportunities
Check out related courses
What are the chances of getting a job?
Best entertaining opportunities in main centres 
There are more opportunities for entertainers in the main centres of Auckland, Wellington, Christchurch and Hamilton where they are employed for street events, corporate functions, store openings and weddings.
Most entertainers work for themselves
Most entertainers are self-employed and may work on contract for businesses such as entertainment events companies.
It can be useful to list with an entertainment agent. Many entertainers supplement their income with other jobs.
Internet creates more opportunities
Easy access to the internet and social media mean that nowadays anyone can become an internet personality or entertainer. However, it can be hard to build up a large enough following of viewers to make money as an online entertainer. 
Sources
Careers New Zealand research, February 2017.
Ministry of Business, Innovation and Employment, '2003-2012 Occupation Data' (prepared for Careers New Zealand), 2015.
Progression and specialisations
Entertainers usually specialise in one role, such as:
Acrobat

Acrobats use trapezes to perform feats of balance and agility, often high off the ground.

Aerial Dancer and Circus Artist

Aerial dancers and circus artists perform dances and feats, sometimes above an audience's head.

Clown

Clowns use physical performance and humour to entertain audiences.

Comedian

Comedians use humour to entertain audiences.

Hypnotist

Hypnotists use the power of suggestion to persuade their subjects to amuse an audience.

Magician

Magicians use illusion and sleight of hand to perform magic tricks.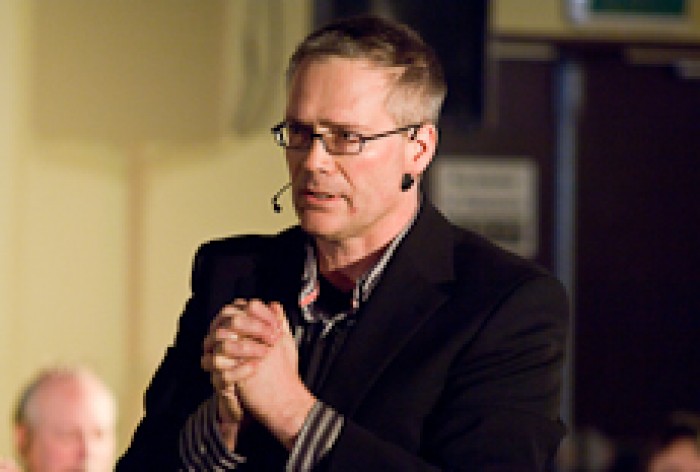 Last updated 9 June 2017