Dancer
Kaikanikani
This job is sometimes referred to by alternative titles
Dancers entertain people by expressing ideas and emotions, usually to music, using body movements.
Pay
Pay rates for dancers depend on your ability, as well as how often you work and what type of work you do.
Job opportunities
Chances of getting a job as a dancer are poor due to limited paid roles and high competition for positions.
Pay
There are guidelines of pay rates for dancers, but what you earn depends on your ability as well as how often you work, and what type of work you do. Work may be irregular, and many dancers rely on second jobs to make a living.
Contemporary dancers are usually paid per project or performance.
Classical dancers who are employed full time, can earn between $35,000 and $65,000 a year. Principal ballet dancers are paid more than those in the corps de ballet (ballet company dancers who perform as a group).
What you will do
Dancers may do some or all of the following:
attend dance classes to rehearse movements and learn techniques
exercise daily by doing dance and Pilates classes, for example
research and identify what areas of their body are prone to injury, and work to prevent this
combine movement with musical accompaniment
audition for dance companies and dance roles
study and practise roles
complete tasks set by choreographers
perform in front of an audience or camera.
Skills and knowledge
Dancers need to have:
understanding of different dance and drama techniques, and the ability to use them in performance
understanding of music and rhythm
skill in interpreting ideas into dance
performance skills
the ability to memorise dance sequences
knowledge of anatomy and how the body works.
Working conditions
Dancers:
usually work irregular hours and mostly work part time. If they are full-time, dancers generally rehearse from 9am to 5pm, although when they are touring and performing, they may work longer hours.
work in rehearsal rooms, studios and theatres, and may also perform outside
may travel around the country to perform and may tour internationally.
What's the job really like?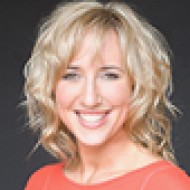 Lauren dances ballroom, Latin and cabare with corporate dance companies, does private shows, and dances at presentations and award ceremonies. She also teaches jazz, ballroom and Latin.
"Fortunately I do so many different types of dancing that there's always something new and that keeps me fresh."
How she got to the top
"I focused on getting training from as many different teachers as I could internationally." This focus on competition has clearly paid off for Lauren, who has won numerous national competitions and has represented New Zealand in overseas contests. She has also performed on three seasons of Dancing with the Stars.
Versatility key to staying in the business
Lauren says that dancing is her life and she has no plans to stop. "I can get paid for doing what I love and every time I dance with someone different I'm learning. I think it's really important to keep learning as much as you can, and dance as many different styles as you can, just to keep yourself versatile.
Though she intends to perform for as long as possible, Lauren says it's important to have a back-up plan. "I'm part-way through a commerce and science degree so that gives me something else up my sleeve."
Kura Te Ua talks about her work as a haka theatre Director/Choreographer/Tutor - 2:32 mins
Kura: Kia ora, my name is Kura Te Ua. I was born and raised in Auckland/Tāmaki-makau-rau but I have roots in the Far North - a place called Whangape, and also Gisborne, Waihirere and Opotiki. I'm a tutor or kaiako of Māori performing arts and haka theatre, and also the co-artistic director of Hawaiki TŪ.

Johnson: It's the first time that I've heard of this term 'haka theatre'. Where did it come from? Did you make it up yourself? Can you tell us a little bit more about it?

Kura: So haka theatre was first I guess you could say born – the term – with a production called Arohanui in 2011, combining elements of kapa haka, Māori dance and theatre. And so it was born by a few people, I was just the one that picked it up and ran with it.

Johnson: Just going back to you growing up, were you always this energetic, quite fiery character in terms of dance? Were you always quite a performer?

Kura: I was very, very, very, very, stupidly shy, yeah. It was like a taniwha that sat on my shoulder a lot of the time, I was very shy. To this day I think haka or kapa haka brought that out of me, totally whipped it out.

We were brought up in a Black Power village in Ōtāhuhu. So you know, you can imagine what kind of a life that was. But what it did teach me was that I could either go one way or the other. I could go one extreme down the same way that I had seen or the experiences that I bore witness to, or I could go the opposite way. And myself and my bro, we chose to go the opposite way. Through kapa haka we were able to do that, though.

Johnson: For our young people out there who may not fit into a particular box but are creative like you, what are some tips you can give them to maybe even pursue a dance career?

Kura: Sometimes our rangatahi don't actually know that that's what they're good at until someone comes and pulls it out of them. If they know that they like to dance, then attach themselves to programmes like the Certificate in Performing Arts, attach themselves to crews or companies that exist where they can surround themselves and feed the fire.

Johnson: Put it there man, we're going to smash it.

Kura: Yeeah!
Entry requirements
There are no specific educational requirements to become a dancer. However, contemporary and classical dancers usually need to have a tertiary qualification in contemporary dance or classical ballet.
To secure a contract with a dance company, it is usual to go through an audition process.  An audition application, which may vary depending on the individual requirements of different companies, usually involves preparing a resume, headshot, two to three dance photos and video footage. 
Personal requirements
Dancers need to be:
creative
motivated and disciplined
dedicated to maintaining their health and fitness
able to pay attention to detail, as they may be directed to make very small movements
punctual and reliable when attending classes, rehearsals and performances
good communicators.
You're always working with other people because that's what dance is all about, so communication skills and being able to get along with others is really important.
Useful experience
Useful experience for dancers includes:
athletics
acting or any other kind of public performance.
Classical dancers need to have studied classical ballet from an early age, to get used to the physical demands of the discipline.
Physical requirements
Dancers need to have:
excellent fitness and health
strong feet, ankles, legs and back
good eyesight and hearing
good co-ordination
a flexible body.
Find out more about training
Dance Aotearoa New Zealand (DANZ)

(04) 801 9885 - danz@danz.org.nz - www.danz.org.nz/

Royal NZ Ballet

(04) 381 9000 - www.nzballet.org.nz

Tertiary Dance Educators' Network

(04) 476 8699
Check out related courses
What are the chances of getting a job?
Many dancers work a second job to supplement their income.
Because of this, The Ministry of Business, Innovation and Employment estimates that there are fewer than 200 professional dancers in New Zealand.
Dancers typically have short careers
Many dancer's careers can be relatively short due to the possibility of injury caused by decreasing levels of fitness or flexibility. They may need to retrain in another area when they finish their dancing career. However, the skills of team work, diligence, discipline and presentation that are developed in dance training can often be highly valued attributes in other work environments.
Many dancers gain employment as teachers both in the private and public sector, and also in administrative roles within the arts sector.
Few employers of full-time dancers
The Royal New Zealand Ballet, which consists of 16 male and 16 female ballet dancers, is one of the few employers of full-time dancers.
Other dancers work on contract for corporate events, musical productions or contemporary dance companies. The New Zealand Dance Company has recently been established to assist with working towards creating more permanent, full-time jobs for contemporary dancers.
Sources
Dooley, M, operations manager, Royal New Zealand Ballet, Careers New Zealand interview, April 2014.
McCullagh, S, artistic director, The New Zealand Dance Company, Careers New Zealand interview, May 2014. 
Ministry of Business, Innovation and Employment, '2003-2012 Occupation Data' (prepared for Careers New Zealand), 2012.
Royal New Zealand Ballet, 'Annual Report 2012', March 2013, (www.rnzb.co.nz).
Progression and specialisations
Dancers can move into dance production, choreography, teaching dance or arts administration. They may also progress to own their own dance studio.
Dancers may specialise in a particular style of dance such as:
ballet
contemporary
Latin
ballroom
jazz
tap
burlesque
kapa haka (Māori cultural dance)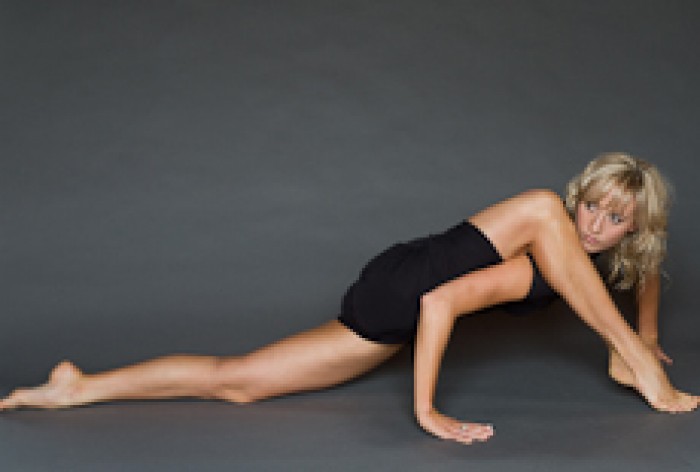 Last updated 9 June 2017