Musician
Kaiwhakatangitangi
This job is sometimes referred to by alternative titles
Musicians write, arrange, conduct, and perform musical compositions.
Pay
Pay rates for musicians vary depending on their ability (popularity), how often they work, and what type of work they play.
Job opportunities
Chances of getting regular paid work as a musician are poor because the music industry in New Zealand is small, and finding work can be difficult.
Pay
There are no set pay rates for musicians, and what you earn depends on your ability, as well as how often you work and what type of work you do.
Work may be irregular, and many musicians rely on supplementary jobs to make a living.
What you will do
Musicians may do some or all of the following:
play a musical instrument or sing to a high standard
study and interpret music
accompany singers and other soloists
compose or conduct songs or instrumental music
perform in public places such as bars, concert halls and clubs
audition for parts
make or take part in recordings
teach music
advertise themselves or their band
research, learn and rehearse music.
Skills and knowledge
Musicians need to have knowledge of:
basic music theory
musical instruments and an understanding of how they work
acoustics and tuning
recording methods
vocal and performance techniques, and correct breathing methods.
Working conditions
Musicians:
may work long and irregular hours, including evenings and weekends
may work indoors or outdoors in places such as theatres, studios, gardens, bars, hotels, restaurants, clubs and halls
work in conditions that may be noisy, dark and hot
may travel locally, around New Zealand, and overseas.
What's the job really like?
Chris Cree Brown - Composer
Music a lifelong ambition
Chris Cree Brown always wanted to be a composer, even though he often found it tough to make ends meet. "From the age of 19, I knew that this was what I wanted to do, even if I had to do other things as well to stay afloat."
These days Chris works as a lecturer in music and composition at the University of Canterbury, while also writing and composing his own pieces of electro-acoustic music – pieces he describes as works of art created with sound.
"You can take any sound source at all – usually one from the real world – and you use the computer to manipulate that. You can get down to a minute level of sound, a bit like a biologist getting down to the cellular DNA in a molecule."
Important to develop your own voice
Chris' work has taken him to Antarctica and Turkey to record sounds and formulate ideas, resulting in diverse musical compositions such as Icescapes and Pilgrimage to Gallipoli. But despite all the travel, he still considers his musical voice to be distinctly Kiwi.
I'm interested in finding out who I am and where I belong – and that is New Zealand.
Entry requirements
There are no specific entry requirements to become a musician, although you must be skilled in a particular area of musical composition or performance.
Qualifications may be an advantage and will help connect you with like-minded people. For example:
a jazz performance degree is useful for becoming a jazz musician
a degree, such as a Bachelor of Music, is often useful for becoming a classical musician.
Many classical musicians also have a certificate or diploma from an established music examination board, such as:
Trinity Guildhall Examinations Board
These boards are based in the United Kingdom and offer a set of graded examinations for music performance, music theory, and music teaching.
Musicians also gain skills on the job through practise, training, rehearsals, and performances.
Secondary education
If you want to get into a degree course such as the Bachelor of Music, you need a tertiary entrance qualification.

Useful subjects for musicians include English, music and languages.
Personal requirements
Musicians need to be:
punctual and reliable
able to work well under pressure and accept criticism
able to work well in a team if rehearsing and performing with a group
dedicated to practising
able to keep time
confident about performing in front of large groups
persistent and determined
willing to promote themselves to people such as bar owners and agents.
Useful experience
Useful experience for musicians includes:
any experience playing music
experience reading and interpreting musical scores
teaching and/or listening to music
doing private or community courses in rock, classical, jazz, or folk music
performance or stage experience
marketing or promotion work.
Check out related courses
What are the chances of getting a job?
As a result, most people in the role do freelance work (working for a variety of bands or music groups), or supplement their incomes by doing another job, such as teaching music. 
According to Ministry of Business, Innovation and Employment estimates, the number of people working as musicians remained relatively steady between 2005 and 2012 – at about 1,400.
Performing still best way for musicians to develop a profile and earn money
The best way for musicians to develop a profile for themselves and get more work is by performing in public. For many, performing at open mic' nights, approaching venues, or finding a manager to represent them are good ways to get started.
However, many musicians have to perform for years before they build up a reputation and can earn a full-time living.
Building a portfolio career and networking key to success     
It is helpful for musicians to have other strings to their bow so that they can build their career portfolio and/or generate their own work. Many musicians support their performance careers with other music related work, such as music education, production, management, marketing and administration, sales, and music journalism. Musicians also need to be self-managing and have the confidence to network and make contacts in the areas they are interested in.
Musicians commonly self-employed
Most musicians are self-employed, although they may have an agent. They can be hired by companies or individuals to play at events such as parties, festivals, or weddings.
Classical musicians, composers and conductors can work for orchestras, choirs or bands including:
New Zealand Symphony Orchestra
Auckland Philharmonia
Vector Wellington Orchestra
Christchurch Symphony Orchestra
New Zealand Army Band.
Other musicians may be hired to record or direct advertising jingles or incidental music for film, television and radio.
Sources
Creative New Zealand, 'New Zealanders and the Arts: Attitudes, Attendance and Participation in 2008', April 2009, (www.creativenz.govt.nz).
Mauafua, A, Big Foot Music Education, Careers New Zealand interview, June 2014. 
Ministry of Business, Innovation and Employment, '2003-2012 Occupation Data' (prepared for Careers New Zealand), 2012.
New Zealand Music Commission website, accessed May 2013, (www.nzmusic.org.nz).
Progression and specialisations
Musicians often specialise in an area such as:
Composer

Composers create new music or rewrite existing music for bands, orchestras, singers, plays or films.

Conductor

Conductors direct the performance of musicians in an orchestra, vocal/choral ensemble, or band.

Instrumental Musician

Instrumental musicians play one or more musical instruments as part of a musical composition.

Singer

Singers perform as soloists or as part of a group to entertain an audience.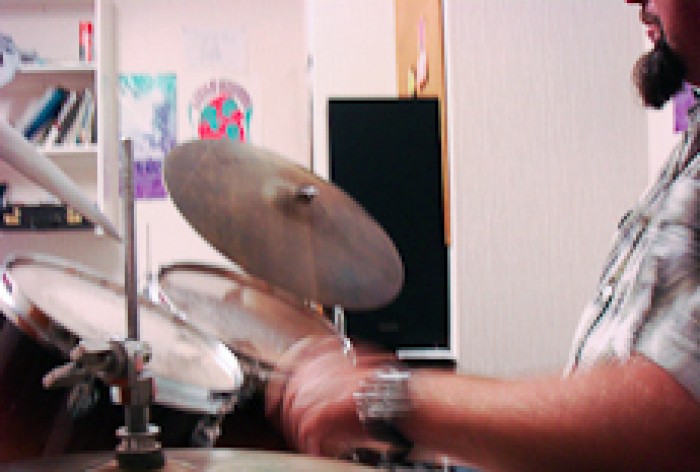 Last updated 2 August 2017