Media Producer
Kaihautū Pāpāho
This job is sometimes referred to by alternative titles
Media producers plan and produce films, television programmes, theatre productions, music, festivals or other artistic activities.
Pay
Pay varies widely, as most media producers are self-employed and work on short-term contracts.
Job opportunities
Chances of getting a job as a media producer are poor due to a limited number of roles and high competition for positions.
Pay
Pay varies widely, as most media producers are self-employed and work on short-term contracts where they are paid per production.
How much they earn largely depends on the size of the production they are working on.
What you will do
Media producers may do some or all of the following:
choose an idea, script or book to turn into a film, play, video or television programme
hire staff
supervise shoot schedules and logistics
fundraise and arrange finance, then organise and manage the production budget
oversee the production and work closely with the creative team
guide and instruct artists and other staff
supervise marketing and distribution, including media
negotiate and liaise with corporate clients.
Skills and knowledge
Media producers need to have:
skill in assessing scripts, books, plays, music and other media
a thorough understanding of the industry they are working in, and the processes that go into creating productions
business and marketing skills.
Working conditions
Media producers:
may work long and irregular hours including weekends and evenings
work in offices, film and television studios, in recording studios and rehearsal rooms and on location
may travel locally or internationally for productions.
What's the job really like?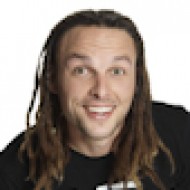 What qualities do you need to succeed in this job?
"Determination will take you a long way. Very few things get handed to you on a plate. I did Pulp Sport on the radio for 18 months for free, quit my writing job to make the TV show, and didn't get paid for the entire first series.
"I know there are heaps of other people far more talented than me out there, but I don't think too many people work as hard as I do."
What are the challenges you face?
"Making TV on a budget is challenging, especially with Pulp Sport. We couldn't afford to pay people (including ourselves for a lot of it). So that's why I do lots of the jobs myself – but it also means I have employment for most of the year."
What's hot
"It's not the glamorous role people imagine, but it's a lot of fun doing cool things."
"Meeting awesome people like Alice Cooper. Even if the show sucks, that is pretty sweet!"
What's not
"Being shot by paintballs, stung by bees, drinking my own blood!"
"Working seven days a week, from about 8am till midnight."
Entry requirements
There are no specific qualifications required to become a media producer, though relevant tertiary courses or degrees may be useful. Media industry knowledge and experience in the type of productions you want to work on is an advantage. 
Self-employed media producers also need business experience.
Secondary education
There are no specific secondary education requirements to become a media producer.
Personal requirements
Media producers need to be:
excellent at problem solving
extremely well organised, with good planning skills
motivated and good at setting goals
good at creating and maintaining professional and personal relationships
good at managing and motivating people
able to work well under pressure
resilient and persistent.
You need to be resilient and able to pick yourself back up if you get knocked down.

Liz DiFiore

Line Producer/Film Producer
Useful experience
Useful experience for media producers includes:
work in other areas of film, television, stage or music production or direction
work in the media
work in visual arts, marketing or arts administration
management experience.
Find out more about training
Creative New Zealand

(04) 473 0880 - info@creativenz.govt.nz - www.creativenz.govt.nz

NZ Film Commission

(04) 382 7680 - info@nzfilm.co.nz - www.nzfilm.co.nz

Screen Production and Development Association of NZ (SPADA)

(04) 939 6934 - info@spada.co.nz - www.spada.co.nz
Check out related courses
What are the chances of getting a job?
Strong competition for jobs
Competition for media production jobs is high. High numbers of students graduating with media qualifications means it can be difficult for people to establish themselves in the industry. Working on low-budget productions with other graduates is a good way to build your portfolio.
Aspiring media producers sometimes work for little or no pay on independent productions, while even established producers may experience periods without work. 
Increasing your chances of getting work by being proactive 
You can increase your chances by being proactive and making contact with people in media production companies you want to work for as it is a "who you know" industry. Having a good general knowledge of the industry, for example of local productions, shows that you are serious about the media industry.  
Types of work varied
Media producers may work independently, for production companies and studios, or for advertising agencies. 
Sources
Cuthbert, A, producer, Diva Productions, Careers New Zealand interview, February 2017.
DiFiore, L, producer, Godzone Pictures, Careers New Zealand interview, February 2017.
Ministry of Business, Innovation and Employment, '2006-2014 Occupation Data' (prepared for Careers New Zealand), 2015.
Progression and specialisations
Media producers usually specialise as a:
Film Producer

Film producers put together teams to create films, and plan and oversee the productions.

Production Manager

Production managers help producers and directors, usually by taking care of the planning, business and financial sides of a production.

Record Producer

Record producers organise, direct and oversee the recording of music.

Stage Producer

Stage producers put together teams to create theatrical performances, and plan and oversee the productions.

Television Producer

Television producers put together teams to create television programmes and plan and oversee the productions.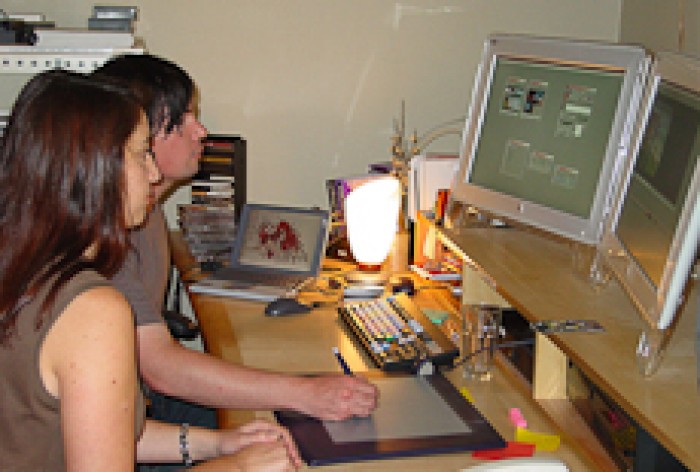 Last updated 9 June 2017