Artistic Director
Kaihautū Toi
Alternative titles for this job
Artistic directors select the work to be performed at theatres, choose directors/choreographers and other staff, and supervise productions.
Pay
Pay for artistic directors varies depending on experience, employer and the production they are working on.
Job opportunities
Chances of getting a job as an artistic director are poor due to high competition for a small number of positions.
Pay
Pay for artistic directors varies greatly and depends on their experience, employer and the size of the production they are working on.
Artistic directors may have to do other types of work to supplement their income.
(This information is a guide only. Find out more about the sources of our pay information)
What you will do
Artistic directors may do some or all of the following:
plan shows to be staged at theatres
read scripts of shows and choose which are to be performed
help plan budgets
help plan marketing for productions
liaise with sponsors
hire designers, directors, actors and technical staff as required for each production
audition the cast
direct or choreograph shows.
Skills and knowledge
Artistic directors need to have:
knowledge of historical and contemporary theatre, drama, dance, books, plays, poetry, film and music
knowledge of how to interpret and direct drama or dance
marketing and promotional skills
business, finance and budgeting skills.
Working conditions
Artistic directors:
often work long and irregular hours, including nights and weekends
work in theatres, studios and other venues where theatrical productions are staged, from home, in offices, at workshops or recording studios and at outdoor venues
may travel to see or work on performances around New Zealand and overseas.
What's the job really like?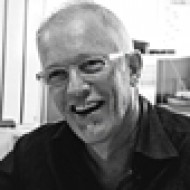 Colin McColl
Artistic Director
What do you do as an artistic director?
"I make all the major decisions regarding the Auckland Theatre Company. I decide the plays we do, the people we have in them and who works for the company.
"Our education programmes bring young people into the theatre, and we take workshops out to the schools. We help playwrights to develop their work."
How do you decide which plays to present?
"The artistic director has to stand for a particular style. The Auckland Theatre Company is known for promoting New Zealand work, and we also present contemporary plays from overseas, and some of the classics.
"I love it when audiences enjoy our stories from this part of the world, or our South Pacific take on some classic, such as the production of Hedda Gabler for Downstage Theatre set in 1950s New Zealand. When kids from South Auckland came to see Where We Once Belonged, they saw their stories on stage and they were blown away. It was phenomenal!"
How do you feel about the future of theatre?
"I'm really heartened because I see some very good young people coming through who are inventive and will keep the industry alive."
Entry requirements
There are no specific entry requirements to become an artistic director. However, you usually need to have considerable experience working in theatre or dance.
Useful study options include:
a diploma in drama
a Bachelor of Arts majoring in drama or dance
courses in film and theatre production
arts administration
business management.
Secondary education
There are no specific secondary education requirements to become an artistic director. However, useful subjects include English, drama, classics and history.
Personal requirements
Artistic directors need to be:
creative and imaginative to visualise how scripts and movements will appear in a performance
patient, persistent and focused
persuasive
able to work well under pressure
able to lead a team of people
good at research
excellent communicators with good people skills
good at time management, planning and organisation
decision-makers
able to relate to people from a range of cultures.
Being able to manage your time efficiently and in an organised way is very important. I live my life by timetables.

Colin McColl

Artistic Director
Useful experience
Useful experience for artistic directors includes:
directing or producing plays or films
choreography
other theatre or film work such as acting or writing plays.
Physical requirements
Artistic directors who work with dancers need to be reasonably fit and competent dancers themselves.
Find out more about training
The Big Idea

(09) 373 2054 - editor@thebigidea.co.nz - www.thebigidea.co.nz/work/jobs-opportunities
Check out related courses
What are the chances of getting a job?
A niche employment market 
The market for artistic directors is small and to get a paying position you usually need to have considerable experience as a practitioner in a particular art field such as curator, dancer, actor or musician. The best way to enter the industry is to get involved by volunteering and networking as it is a "who you know" industry.
Areas where artistic directors work
The main employers of artistic directors are:
film and video businesses
radio and television organisations
marketing and business management companies
arts organisations such as theatre and dance companies.
Sources
Karmelita, M, head of programming, New Zealand festival, Careers New Zealand interview, February 2017.
Ministry of Business, Innovation and Employment, '2006-2014 Occupation Data' (prepared for Careers New Zealand), 2015.
Progression and specialisations
Artistic directors may move into project, events or business management.
Artistic directors may specialise in a particular type of theatre such as dance or drama.
Last updated 9 June 2017