Director (Film, Television, Radio or Stage)
Kaitohu (Kiriata, Pouaka Whakaata, Irirangi, Whakaari rānei)
Alternative titles for this job
Directors instruct cast and crew and oversee the artistic and production aspects of film, television, radio or stage creations.
Pay
Pay rates for directors vary depending on your ability, experience, and what type of work you do.
Source: Directors and Editors Guild of NZ, 2018
Job opportunities
Chances of getting a job as a director are poor due to strong competition for limited vacancies.
Pay
Pay for directors varies depending on skills, experience and the type of work they do.
Many directors are self-employed and may work on their own short productions and earn very little, while others may do regular freelance work based on a recommended minimum rate of $2,500 a week.
Source: Directors and Editors Guild of New Zealand, 2018
(This information is a guide only. Find out more about the sources of our pay information)
What you will do
Directors may do some or all of the following:
study scripts to determine how they will be produced
instruct actors, presenters and performers on how a scene or role is performed
work with crew to assess technical requirements of productions
collaborate with make up, hair and wardrobe departments
direct or collaborate on the positioning of scenery, props, and lighting and sound equipment
direct or collaborate on how a production is to be filmed
be involved in final editing in collaboration with the editors.
Skills and knowledge
Directors need to have:
knowledge of how to best use pictures and sound to present a story or information
storytelling capability
understanding of how to structure a live or prerecorded programme
understanding of the technical aspects of production, such as design, lighting, video recording, sound recording and editing
knowledge of photography and music
the ability to create productions for specific audiences
creative and artistic ability to analyse scripts, books, plays and other writing.
Working conditions
Directors:
may work long and irregular hours
work in offices, studios, theatres, and outdoors on location
may have to travel long distances and sometimes overseas to get to location shoots.
What's the job really like?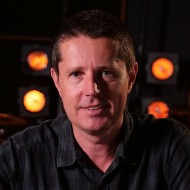 Marcus Palmer is a documentary and television director whose credits include The Dragon Story, Police Ten 7 and MasterChef who took advantage of every opportunity he could to achieve his dreams.
Searched for opportunities
"I studied electrical engineering and quickly realised it wasn't for me. So I went to South Seas Film and Television School and did a diploma in film and television production.
"My first job was as a director's assistant on a show called Pukoro on Māori Television. After that I kept seeking out work and doing little jobs to build up my portfolio before I became the production co-ordinator on Marae DIY. While I was working on Marae DIY I also started work as a researcher on Just the Job.
"After I had been doing Just the Job for a while I asked if I could direct one of the episodes and eventually became one of the main directors on it."
Rewarding to see your work out there
"I've done two documentaries and when they finally hit the TV there was a sliver of time there where I went 'Wow, I made it.'
"When the Dragon documentary came out a critic said that it was as good as the Amy Winehouse documentary (Amy). I think that was a pretty remarkable achievement."
Just keep going
"I think keeping going is the key to success in this industry. I must have spent five or six years just doing things towards getting my first directing job. Stick with it because it will happen if you want it to."
Entry requirements
There are no specific entry requirements to become a director. However, a relevant tertiary qualification in screen, radio or stage production may be useful.
Experience in the entertainment industry and proven ability are essential.
Secondary education
There are no specific secondary education requirements to become a director. However, English, media studies, and music, dance and drama are useful.
Personal requirements
Directors need to be:
skilled researchers and storytellers
good communicators, with the ability to manage and motivate teams
good decision-makers
creative and imaginative
disciplined and organised
able to work well under pressure.
Useful experience
Useful experience for directors includes:
journalism or research work
management work
camera operation
video editing or production
directing media productions
graphic design
photography
acting.
Physical requirements
Directors need to be reasonably fit and healthy as the hours are often long and demanding, and they may work outdoors in challenging locations.
Check out related courses
What are the chances of getting a job?
Chances of getting a job as a film, television, radio or stage director are poor as the entertainment industry in New Zealand is small and there are many graduates with suitable qualifications. Most people enter the industry through an entry-level role, such as production assistant, to gain experience and get known. 
Essential to build a portfolio
It is essential for directors to demonstrate their experience and ability with a strong portfolio of previous work on, for example, short films, plays and web series. Such work provides opportunities to develop skills and gain exposure, but is often unpaid.
Networking is key
The best way to enter the industry is to contact employers directly and widen your networks by attending industry functions and conferences.
Most film and television production work is centred in Auckland and Wellington.
Self-employment common among directors
Some directors may be employed full time but most are self-employed and do contract work on productions.
Directors may work on:
radio productions
theatre, opera or dance productions
television productions
commercials
music videos
corporate videos
online video clips
short or feature films
documentaries.
Sources
Buckingham, D, general manager, Attitude Group, Careers Directorate – Tertiary Education Commission interview, March 2018.
Elliott, G, producer, Picture Talk Productions, Careers Directorate – Tertiary Education Commission interview, March 2018.
Jackson, S, production manager, Great Southern Television, Careers Directorate – Tertiary Education Commission interview, March 2018.
Palmer, M, director, Careers Directorate – Tertiary Education Commission interview, March 2018.
Roe, T, general manager, Fisheye Films, Careers Directorate – Tertiary Education Commission interview, March 2018.
Stats New Zealand, 'Screen Industry: 2015/16', April 2017, (www.stats.govt.nz).
(This information is a guide only. Find out more about the sources of our job opportunities information)
Progression and specialisations
Directors may specialise in a particular area of production, such as feature and documentary films, television, radio or stage.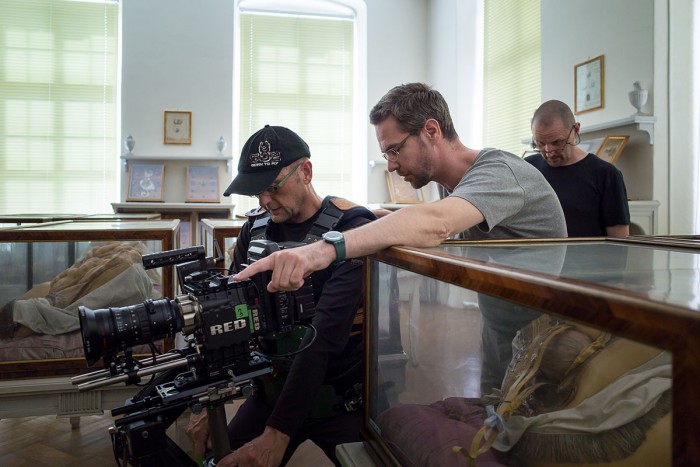 Last updated 11 October 2018