Director (Film Television Radio Stage)
Kaihautū (Kiriata Pouaka Whakaata Irirangi Whakaari)
This job is sometimes referred to by alternative titles
Directors oversee the artistic and production aspects of film, television, radio and stage creations.
Pay
Pay for directors varies widely and largely depends on whether they work in film, television, radio or stage.
Job opportunities
Chances of getting a job as a director are poor because the film, television, radio and stage industry in New Zealand is small, and few paid, full-time jobs are available.
Pay
Many directors are self-employed, so pay varies widely. For example, some directors may work on their own short productions and earn little or nothing, while others may do regular freelance work based on a recommended minimum rate of $2,000 a week.
Directors who are permanent employees usually earn between $50,000 and $100,000 a year.
Top commercial directors can earn up to $250,000 a year.
Source: Directors and Editors Guild of New Zealand, 2016
(This information is a guide only. Find out more about the figures and diagrams in our job information)
What you will do
Directors may do some or all of the following:
create, plan and write scripts for productions
study scripts and scenarios to determine theme and setting
instruct actors, presenters, performers, narrators and on-camera talent on how a scene or role is performed
work with specialist designers to assess technical requirements of productions
collaborate with make up, hair and wardrobe departments
direct or collaborate on the positioning of scenery, props, and lighting and sound equipment
direct or collaborate on film, shutter angles, filter factors, camera distance, depth of field and focus, angles of view and other variables to achieve desired mood and effect
view film and video tape and listen to audio to evaluate and select scenes, and decide which scenes or sound bites need to be removed or redone
be involved in final editing in collaboration with the editor
oversee the colour grading, sound design, music composition and post production audio recording and mixing of productions.
Skills and knowledge
Directors need to have:
knowledge of how to best use pictures and sound to present a story or information
story telling capability
understanding of how to structure a live or prerecorded programme
understanding of the technical aspects of production, such as design, lighting, video recording, sound recording and editing
knowledge of photography and music
creative and artistic ability to analyse scripts, books, plays and other writing
a strong creative imagination.
Working conditions
Directors:
may work long and irregular hours
work in offices, studios, theatres, and outdoors on location
may have to travel long distances, sometimes overseas, to get to location shoots.
What's the job really like?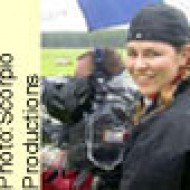 Directing is full of challenges
Celia Offwood often doesn't know what she is going to be doing each day. "But that's what I love about directing – I have to adapt to the situation. I take all the gear I think I will need, then some curve ball happens. But it's solving the problems that's quite fun."
Tricky shooting in New Zealand weather
"I am usually up to my knees in mud or snow. I did some crazy shoots on Somes Island in an absolute hurricane. We had to shoot that day because the programme was on air two days later. We just changed the script to incorporate the weather.
"Keeping the team motivated (and dry) was important because people management is a large part of the job."
A hobby you get paid to do
"It's definitely a passion not a job. Back when I started going to television studios, I didn't really click that everyone went there to work because it looked far too much fun. I thought it was sort of an elaborate hobby."
As well as directing, Celia does film editing and camera operating. "I love my work because I follow each programme through the whole production process and see a finished product at the end."
Entry requirements
There are no specific entry requirements to become a director. However, many employers prefer you to have completed a relevant tertiary course such as a Diploma in Stage and Screen Arts from Whitireia New Zealand.
Experience in the industry and proven ability are also valuable.
Secondary education
There are no specific secondary education requirements for this job, but useful subjects include English, Māori, history, media studies, music and drama.
Personal requirements
Directors need to be:
skilled researchers and storytellers
good communicators, with the ability to manage and motivate teams
good decision-makers
creative and imaginative
disciplined and organised
able to work well under pressure.
Useful experience
Useful experience for directors includes:
journalism or research work
management work
camera operation
editing or production
design
photography
acting.
Experience in creative writing, dance or drama can also be useful.
Physical requirements
Directors need to be reasonably fit and healthy, as the hours are often long and demanding, and they may work outdoors in challenging locations.
Check out related courses
What are the chances of getting a job?
Strong competition for directing jobs
There is strong competition for directing jobs. Getting established in the industry is difficult as there are many graduates with film, television, radio and stage qualifications. Directors are key to the success of  any production, so experience is required.
Networking best way to enter industry
The best way to enter the industry is through an entry-level role such as production assistant. Try contacting employers directly and widen your networks, as it is a "who you know" industry.
Nowadays more people are making their own short films and online video clips or webseries. Though this provides entry-level work opportunities and exposure, it is usually unpaid work. Directing amateur films and videos is a good way to gain directing skills and develop a portfolio. You portfolio will prove you can reliably tell an engaging story. 
Many directors are self-employed
Some directors are employed on productions full time. However, most work on contract.
Directors may work on:
radio productions
theatre, opera or dance productions
television productions
commercials
music videos
corporate videos
online video clips
short or feature films
documentaries.
Sources
Ruwhiu, T, executive director, Directors and Editors Guild of New Zealand, Careers New Zealand interview, December 2016.
Ministry of Business, Innovation and Employment, '2006-2014 Occupation Data' (prepared for Careers New Zealand), 2015.
Progression and specialisations
Directors may specialise in a particular area of production, such as television, theatre, radio, or feature and documentary films.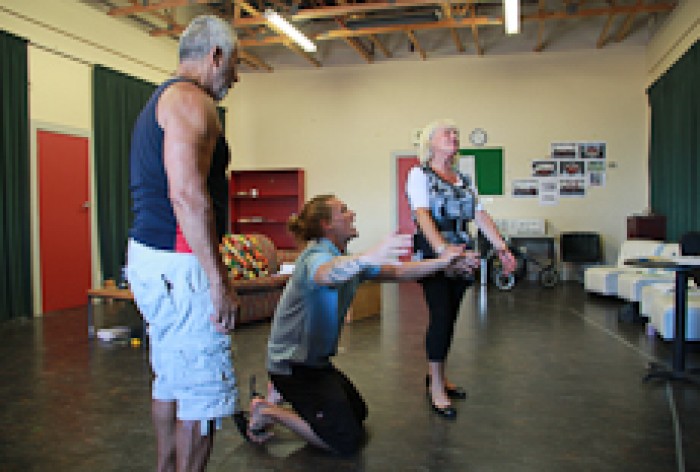 Last updated 9 June 2017