Production Assistant (Film Television Radio Stage)
Kaiāwhina Whakaputa (Kiriata Pouaka Whakaata Irirangi Whakaari)
This job is sometimes referred to by alternative titles
Production assistants help production teams organise the making of films, television or radio programmes, or stage productions.
Pay
Pay for production assistants varies depending on the type of production.
Job opportunities
Chances of getting a job as a production assistant are poor due to strong competition for limited vacancies.
Pay
Pay for production assistants varies depending on the type of production they are working on.
Production assistants often work on short-term contracts and work may be irregular and have long periods between jobs.
What you will do
Production assistants may do some or all of the following:
support the production manager and producer
work out shooting schedules
arrange production meetings
co-ordinate and book production crews
hire and book vehicles, accommodation, equipment and flights
get permission to use film locations
organise contracts for casts and crews
administrative, publicity and research work
clear copyright on music used.
Skills and knowledge
Production assistants need to have knowledge of:
each department in their production company
film and television production schedules
how a studio operates and who to contact to fix problems.
Working conditions
Production assistants:
work varying hours, depending on the type of production they are working on. Production assistants may have to work 10-12 hour days with irregular hours including evenings and weekends
work in offices, studios and theatres and outside during location shoots
may have to travel locally and nationally to work on productions.
What's the job really like?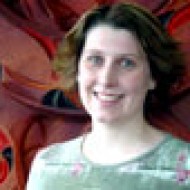 Zoe Linsell
Production Assistant
As a production assistant, Zoe Linsell always needs to be on the ball and ready to help with anything. "I do all of the little jobs that are important to make sure things keep ticking over."
What the job involves
Zoe's daily duties include updating the office schedule, keeping track of master tapes, ordering new stock and writing invoices.
During a shoot, her tasks are wide-ranging: "I help out if anyone needs their trousers taken up or a shirt ironed. I might also have to meet the talent somewhere so they know where they are going. I take care of things as they come up."
What kind of person you need to be
Zoe says that it's important to be good at working under pressure. "You definitely need the ability to multitask, be organised and handle your own time. You also have to stay calm because you can get very stressed in this job."
A good way to gain experience
And being a production assistant also has its benefits. "The best thing is getting to do a bit of everything. I am learning so much about the production industry, and pretty much every day there is something new. It's really good to get a grounding in the industry."
Jordan Anderson shares what it's like being a production assistant – 6.34 mins. (Video courtesy of Jordan P. Anderson)
Hey, what's up guys? Jordan Anderson here and on today's [YouTube] episode let's talk about the best and worst position possible on a film set, and that is the production assistant. The production assistant, yeah, I've been a production assistant, better known as a PA.

The production assistant, I call it the most essential and useless position on a film set. And why I say it's the most essential is because on a film set everyone has a very specific job and what the production assistant is able to do is they are able to sort of fill in the gaps, they are able to do those in-between jobs that is not necessarily the gaffer's job, is not necessarily the sound guy's job, not necessarily even the director's job – what the PA can do is they can go and fill in those spots, fill in those gaps.

It's the most useless [position] I say because you don't have to have any skill to be a PA necessarily. Well, I mean the more skill you have as a filmmaker or the more wherewithal you have in the film-making process you're going to be a better PA, but you can have zero experience and show up on set and help out in some cases.

So some good etiquette as a PA, this may sound a little bit rough so bear with me again. I've been a PA – I know what it's like – I would say probably the best etiquette of a PA is to be seen and not heard and that's very like Victorian old-school.

What I mean by that is you don't need to put yourself in this situation, you just need to help the situation. Don't try to hide a problem from the producer and don't get in the way of the film-making process. You're there as help, you're an unskilled worker essentially so leave the big jobs to the more skilled positions. Again, don't take offence. I can already see some of you taking offence, I've been a PM my whole life.

So some more PA etiquette is to have a good attitude. Showing up on set we want you to be in a good mood, if you're going to be in a bad mood then we don't want you on set. I don't want you there, I don't want you around, I don't want you to bring down the set. The PA is the lowest position so that means it's the most expendable. If a PA is acting up, if a PA is bringing down the whole cast and crew or distracting them somehow, interrupting the process, I have no problem firing a PA. I'll fill in their job for that day, but a good PA can really help the production move forward.

As a PA you want to always be ready and this kind of ties into seen and not heard, be on the sidelines ready to dive into solve the problem. If you get that the grip needs help or the gaffer needs help, if they need help then do it. Know how to hold the door while the camera crew comes in to get the shot. You know, simple things like that. Be ready, be alert, don't just be on your phone when you're on set, don't just be goofing off in the back, don't sleep on set.

Yeah, just be an active participant on set, but at the same time don't get in the way. Sometimes a producer or director or any head of department will ask a PA to do something and they're usually expected to do that. What do you do if you have no idea what they're talking about? You have no film-making experience and they just told you to go set this kind of stand up, or even go grab a c47 and you have no idea what they're talking about. A lot of people will try to play it cool and pretend like they know what they're talking about and like yeah I'll go do it and what they usually end up doing is screwing it up or completely missing the instructions. People understand that you're a production assistant people, there's an understanding that you're not the most skilled and you don't have very much experience. So don't be embarrassed, don't be afraid to ask questions, don't annoy the director or producer with questions constantly, but if you're honestly not sure how to do something, or if you have no idea what the instructions are, then please ask.

I'd rather you ask than for you to screw it up and then me have to correct it and then tell you to do something again. You want to be just, how should I put it, be like shamelessly ignorant – that's probably a good way to put it – like just don't be embarrassed that you don't know something. Can you go grab a c-47? "Honestly I don't know what that is can you explain to me what this is?" Some people may get mad, some people may have short patience with you. Unfortunately a lot of anger is taken out on the PA which I don't really like. I can kind of understand it, a high-stress situation and you asked the wrong question to the wrong person and they kind of chew your ass out about something. That unfortunately happens and I don't wish that on anybody, I don't want that to happen anybody, especially on my film set. You want to encourage an open environment and a learning environment. I don't want anybody to be embarrassed to ask a question or two, to feel like they'll be threatened or to feel like they'll be fired if they say "I don't know how to do that".

So usually PAs on a super high-end professional set, I've been paid like150 [US dollars] bucks a day. On a low-budget film it's probably free or maybe even a slice of pizza is what you'll get. Being a PA, everyone says you got to put in your time going on to paying your dues. Don't be ashamed to be a PA. Be open to the idea of a PA.

I think is a great starting point, at least if you want to stop being a production assistant as soon as possible. You want to, while you're on set, ask about certain departments or if you're drawn to the camera department then start to talk to the AC, start to talk to the cinematographer about that department, how they work.

That's a quick little video on life as a PA and how you should act as a PA and we'll see you next time in the Valley Films video blog. As always my name is Jordan Anderson from Valley Films. Be sure to follow us on Snapchat at valley_films and follow us on Instagram.
Entry requirements
There are no specific entry requirements to become a production assistant, as you gain skills on the job. However, some employers prefer you to have a tertiary qualification in media production, broadcasting, or film and television.
Many employers require you to have a driver's licence.
Secondary education
There are no specific secondary education requirements to become a production assistant. However, subjects such as English, maths and ones that involve creativity such as drama and art are useful.
Personal requirements
Production assistants need to be:
logical and practical
fast and accurate
able to show initiative
able to work well under pressure
able to work as part of a team
well organised, with good time management skills
good researchers
good oral and written communicators
good at administrative duties.
Production assistants usually work on short-term contracts, so need to network and promote themselves to get work.
It's useful if you can sort out problems and complete things in a limited time frame. You definitely need to be very organised and have good priority management.

Inga Boyd

Production Assistant
Useful experience
Useful experience for production assistants includes:
work as a production runner or production secretary
work as an office or administrative assistant
experience organising and dealing with the public.
Physical requirements
Production assistants need to be reasonably fit, as they may be asked to do a wide range of physical tasks, especially on location shoots.
Check out related courses
What are the chances of getting a job?
High demand for entry-level position
Production assistant is one of the few entry-level jobs for people without film and television experience. Positions that become available are highly sort after, especially by film and television graduates.
You can increase your chances by being proactive and making contact with people from existing media production companies you want to work for as it is a "who you know" industry. Having a good general knowledge of the industry, for example of local productions, shows that you are serious about the media industry.  
Employers varied
Production assistants may work for independent projects, television and film production companies, or for advertising agencies.
Sources
Difiore, L, producer, Godzone Pictures, Careers New Zealand interview, February 2017.
Duff, M, production manager, Diva Productions, Careers New Zealand interview, February 2017. 
Ministry of Business, Innovation and Employment, '2006-2014 Occupation Data' (prepared for Careers New Zealand), 2015.
Progression and specialisations
Production assistants usually specialise in working in either film, television, radio or stage.
With experience, production assistants may move into other production roles, such as producer, director or camera operator.
Last updated 9 June 2017