Management Consultant
Kaitohutohu Whakahaere
Alternative titles for this job
Management consultants work with organisations to solve problems and recommend improvements to strengthen business performance.
Pay
Management consultants with up to four years' experience usually earn
Management consultants with over four years' experience can earn
Source: Hays and Seek; 2023
Job opportunities
Chances of getting a job as a management consultant are average for those wanting to enter the role, but good for those with experience.
Pay
Pay for management consultants varies depending on their skills, experience, the organisation they work for and where it's located.
Management consultants with up to four years' experience usually earn $61,000 to $71,000 a year.
Management consultants with more experience can earn between $66,000 and $102,000.
Pay for self-employed management consultants depends on the success of their business.
Source: careers.govt.nz research; Hays, 'Salary Guide, 2023 - 2024', 2023; and Seek, 2023.
(This information is a guide only. Find out more about the sources of our pay information)
What you will do
Management consultants may do some or all of the following:
meet with clients and do research to understand an organisation
discuss the problems or issues an organisation is facing
research solutions and improvements that can be made
prepare business reports, proposals and presentations
provide clients with solutions and strategies to reach those solutions.
Management consultants who are self-employed also need to develop, market and run their business.
Skills and knowledge
Management consultants need to have:
specialist knowledge of the field they work in, such as commerce or law
knowledge of relevant laws
knowledge of business and technology systems 
interviewing and research skills
management and leadership skills
change management skills
relationship management skills
presentation skills.
Working conditions
Management consultants:
usually work regular business hours, but may also work evenings and weekends
work in offices
often travel to meet and work with clients.
What's the job really like?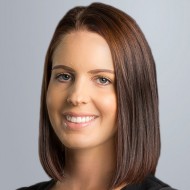 Nicola Owbridge
Management Consultant
How did you get into management consulting?
"I started in a call centre in the financial sector when I first left university. From there I worked my way up into more project-based work on business improvement and change projects, before I took a break and travelled overseas.
"When I came back I was approached by an ex-colleague and also a consulting partner who both thought I would be quite a good fit for consulting. So I interviewed with two of the big four consulting firms and took a role with PwC initially before coming into KPMG a bit later."
What are the pros and cons your job?
"One thing I enjoy is you're learning something new every day and you're constantly challenged, so there's nothing boring about the work we do.
"I enjoy working with my team as well. The diversity across the team is huge – everyone's got different backgrounds and experiences. So not only are you being challenged by the work that you're doing, but you're also constantly learning from your peers.
"One challenging thing is that we don't work in a typical management structure, so you often have more than one boss and more than one client and that really keeps you on your toes."
What advice would you give someone interested in becoming a management consultant?
"Get in touch with people who are currently working in consulting and have a discussion with them about their job. That way you can understand a bit more about what we do. Consulting is broad so it's important to understand where your skills might fit."
Entry requirements
To become a management consultant you usually need to have a relevant tertiary qualification such as a Bachelor of Commerce or Bachelor of Laws.
Secondary education
A tertiary entrance qualification is required to enter further training. Useful subjects include English, maths, accounting and business studies.
Personal requirements
Management consultants need to be:
analytical, with problem-solving skills
motivated
resilient and able to cope with stress
excellent communicators
skilled in managing relationships
methodical and organised
able to work well alone and in a team.
Change doesn't work unless you can build relationships and engage with a variety of people. So you need to have good interpersonal and relationship management skills.

---

Nicola Owbridge

Management Consultant
Useful experience
Useful experience for management consultants includes:
a senior role in a specific field such as law
work in an organisation that does consulting
management experience
experience in human resources, law or marketing.
Registration
Management consultants may become members of the Institute of Management Consultants New Zealand (IMCNZ) and apply for a Certified Management Consultant (CMC) certification, which is recognised internationally.
IMCNZ offer mentoring and training to young, aspiring management consultants. 
Find out more about training
Institute of Management Consultants New Zealand

09 930 9100 - info@imcnz.org.nz - www.imcnz.org.nz
Check out related courses
What are the chances of getting a job?
Chances best for experienced management consultants
Chances of getting a job are best for management consultants who have at least two years' experience, as they are in high demand by employers.
Chances of getting a job as a new entrant are average due to strong competition among graduates for a limited number of vacancies. 
According to the Census, 18,195 management consultants worked in New Zealand in 2018.
Graduate programmes a good way to get into management consultancy
A good way to get into management consultancy is to apply for graduate programmes at medium to large consultancy firms, or approach employers directly. Entry-level management consultants usually work under a mentor to gain experience.
Some management consultants work in an industry, such as law or business, to gain experience before moving into a management consultant role in that industry.
Chances of getting a job improve if you are flexible about the hours you work and the length of your contracts.
Types of employers varied
Management consultants are usually self-employed, own a share of a business, or work for medium to large consulting firms. They work for private businesses and government organisations.
Sources
Schaffler, P, human resources business partner, KPMG, careers.govt.nz interview, April 2018.
Stats NZ, '2018 Census Data', 2019.
Townsend, K, human resources manager, Tenzing, careers.govt.nz interview, April 2018.
Yee, B, managing director, MSH Consulting, careers.govt.nz interview, April 2018.
(This information is a guide only. Find out more about the sources of our job opportunities information)
Progression and specialisations
Management consultants working for large consulting businesses may progress into managerial or partnership positions. Some may start their own business.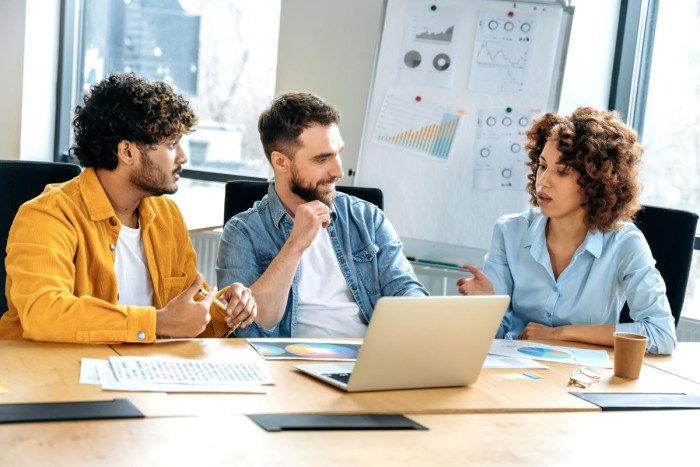 Last updated 27 November 2023