Automotive Electrician
Kaimahi Hiko ā-Waka
Alternative titles for this job
Automotive electricians install, maintain and repair electrical wiring, parts and electrical and electronic systems in vehicles.
Pay
Qualified automotive electricians usually earn
Source: Seek and Automotive Employment NZ, 2023.
Job opportunities
Chances of getting a job as an automotive electrician are good due to a shortage of workers.
Pay
Pay for automotive electricians varies depending on experience, the type of vehicle they specialise in, and the region they work in.
Qualified automotive electricians usually earn between $32 and $45 an hour.
Sources: Seek, May 2023; and Automotive Employment NZ Ltd, May 2023.
(This information is a guide only. Find out more about the sources of our pay information)
What you will do
Automotive electricians may do some or all of the following:
test automotive electrical systems to find and fix faults
repair and replace automotive electrical systems such as charging and starting systems
repair and replace electronic systems such as engine-management systems, air-conditioning systems, ABS brakes, electronically controlled gearboxes, instrument panels and vehicle computers
install car security and entertainment systems.
Skills and knowledge
Automotive electricians need to have knowledge of:
automotive electronics, electrical theory and circuit diagrams
vehicle components
basic engineering
basic vehicle mechanics.
Working conditions
Automotive electricians:
usually work regular business hours but may also work overtime and be on call
work in garages and workshops
may travel locally to repair vehicles that have broken down.
Entry requirements
There are no specific requirements to become an automotive electrician. However, employers usually prefer you to have a qualification and full driver's licence for the type of vehicle you are working on.
Industry training organisation MITO oversees automotive electrician apprenticeships.
To become a qualified automotive electrician, you need to complete an apprenticeship and gain a New Zealand Certificate in Automotive Electrical Engineering (Level 4). This was previously the National Certificate in Motor Industry (Automotive Electrical and Mechanical Engineering) (Level 4).
Secondary education
No specific secondary education is required for this job, but NCEA Level 1 with a minimum of 12 numeracy credits and 12 literacy credits is useful.
For Year 11 to 13 students, these programmes are a good way to gain industry experience and relevant skills :
StartUp
trades academies, STAR and Gateway
These programmes may help you gain an apprenticeship, but do not reduce the amount of time it takes to complete it.
Personal requirements
Automotive electricians need to be:
accurate and logical
methodical and patient
safety-conscious.
Useful experience
Useful experience for automotive electricians includes:
any work with vehicles
electrical or mechanical work
computer work.
Physical requirements
Automotive electricians need to have good hand-eye co-ordination and normal colour vision. They also need to be agile and have good flexibility for working in small spaces.
Find out more about training
MITO

0800 882121 - info@mito.org.nz - www.mito.org.nz
Check out related courses
What are the chances of getting a job?
Automotive electricians in short supply and high demand
Demand for automotive electricians is strong because:
newer cars have more complex electrical systems, which require people with specialist skills
the Government is encouraging use of electric vehicles and aims to have 64,000 in New Zealand by 2021 – an increase from the 4,000 on the road in 2017
high rates of car ownership in New Zealand mean a large number of cars regularly need servicing
high volumes of freight, such as wood, plants, meat and seafood, are transported by road, and the Ministry for Primary Industries predicts that this will increase, meaning more trucks will need servicing
large roading projects and forestry operations use earthmoving and forestry equipment, trucks and other heavy vehicles, which need servicing.
According to the Census, 1557 automotive electricians worked in New Zealand in 2018.
However, there are not enough automotive electricians to meet demand. As a result, automotive electrician appears on Immigration New Zealand's long-term skill shortage list. This means the Government is actively encouraging skilled automotive electricians from overseas to work in New Zealand.
Types of employers varied
Automotive electricians work for:
specialised auto-electrical workshops
motor vehicle dealerships
motor vehicle servicing companies
automotive engineering workshops.
Nearly 20% of automotive electricians are self-employed, and 14% of them own a business where they employ others.
Sources
Immigration New Zealand, 'Long Term Skill Shortage List', 27 February 2019, (www.immigration.govt.nz).
Ministry of Business, Innovation and Employment, '2006-2014 Occupation Data' (prepared for Careers Directorate – Tertiary Education Commission), 2015.
MITO, 'Automotive Workforce Development Strategy 2016', accessed November 2017, (www.mito.org.nz).
MITO, 'Investment Plan 2015-2016', accessed November 2017, (www.mito.org.nz).
Pullar-Strecker, T, 'NZ's 15,000 Motor Mechanics Get Ready for the Electric Vehicle Era', Stuff, 22 July 2016, (www.stuff.co.nz).
Stats NZ, '2018 Census Data', 2019.
Sustainable Business Council, 'NZ Business Pushes the Electric Vehicle Pedal', 22 August 2017, (www.sbc.org.nz).
(This information is a guide only. Find out more about the sources of our job opportunities information)
Progression and specialisations
Automotive electricians may progress to set up their own automotive electrical business, or move into management, customer service, or other automotive or engineering occupations. 
They may specialise in:
particular types of vehicles such as heavy trucks and earthmoving vehicles, or cars
areas such as fuel injection systems or computer repairs.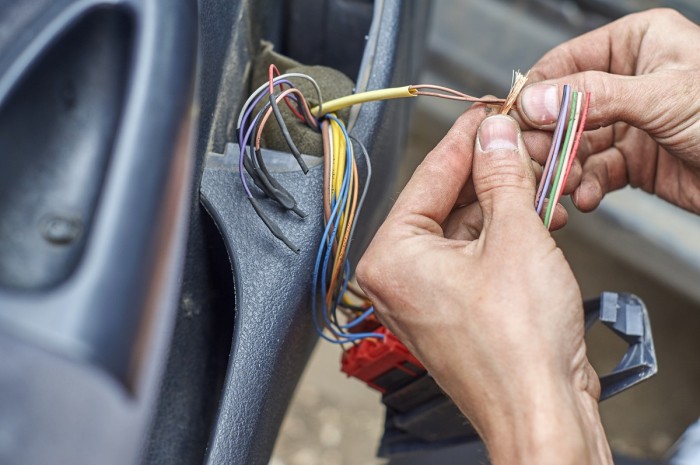 Last updated 23 May 2023