Electronics Engineer
Mataaro Tāhiko
Alternative titles for this job
Electronics engineers design and oversee production of electronic equipment such as radios, televisions, computers, washing machines and telecommunication systems. They may also work in sales and technical support.
Pay
Electronics engineers usually earn an average of
Source: Engineering NZ, 2022.
Job opportunities
Chances of getting a job as an electronics engineer are good due to a shortage of workers.
Pay
Pay for electronics engineers varies depending on experience and the type of work they do.
Electronics engineers usually earn an average of $100,000 a year.
Team leaders usually earn an average of $120,000.
Electronics engineer managers can earn an average of $160,000.
Source: Engineering New Zealand, 'Remuneration Survey 2021 Snapshot', 2022.
(This information is a guide only. Find out more about the sources of our pay information)
What you will do
Electronics engineers:
research, design and supervise production of electronic circuits, components, equipment and computer programs
investigate and test new electronics components and equipment
present reports and proposals to clients or colleagues
modify and service electronic, computer and communications equipment
provide technical sales and support. 
Skills and knowledge
Electronics engineers need to have knowledge of:
physics, mechanics, electronics, maths and computers
new methods and technology in the electronics industry
software and computer-aided design and development
design skills. 
Working conditions
Electronics engineers:
usually work regular business hours, but may be required to work long hours, evenings and weekends to meet deadlines
work in offices, workshops, and factories
may travel to worksites to do installation and servicing work.
What's the job really like?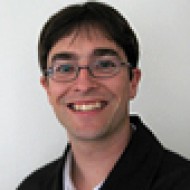 Terry Southern
Electronics Engineer/Company Director
Why study electronics engineering?
"Electronics are everywhere. You're always thinking about how you can improve something – how you can design to make it smaller, better, faster, stronger. You can also use your skills to help around the household – you've always got toasters, computers and other devices that need fixing!
"I really like using embedded electronics to solve problems – I'm a real problem solver, and have been for as long as I can remember."
What are some of your highlights so far?
"Developing high-tech scientific instrumentation for nuclear magnetic resonance machines. As electronics progresses, things get smaller and cheaper. The machine that we've helped develop is able to outperform existing machines that cost more than 20 times as much.
"We've also developed a Flight Sound USB adapter. It allows pilots to connect their aviation headsets to their computer. So if pilots want to use their headsets with flight simulator applications, Skype, iTunes, or any other audio application, it can go through our interface electronics."
Entry requirements
To become an electronics engineer, you usually need to have a Bachelor of Engineering or Bachelor of Technology. However, some employers may accept a New Zealand Diploma in Engineering (Electronic).
Secondary education
NCEA Level 3 is required to enter tertiary training. Useful subjects include mathematics, physics, construction and mechanical technologies, and processing technologies. 
Personal requirements
Electronics engineers need to be:
motivated
creative and inquiring
patient and persistent
good written and oral communicators
able to work independently, and as part of a team
able to work to deadlines.
You need to be focused and have a problem-solving mind. You also need to be really good at mathematics and physics, with an appreciation for the world of numbers, because there are a lot of numbers attached to the job.

---

Terry Southern

Electronics Engineer/Company Director
Useful experience
Useful experience for electronics engineers includes:
electronics as a hobby
design work
work as an electronics technician
experience testing electronic equipment
work with computers or communications systems
work experience in an electronics production environment.
Physical requirements
Electronics engineers need to have good hand-eye co-ordination and good eyesight (with or without corrective lenses) as they deal with very small electronic components.
Registration
Electronics engineers can apply to the Institute of Professional Engineers to become registered as a chartered professional engineer (CPEng) once they have completed practical work experience (usually four to five years) and a practical competency assessment. 
Chartered engineers must be assessed at least once every six years to ensure they are competent, and have been undertaking professional development.
Find out more about training
Engineering New Zealand 

(04) 473 9444 - hello@engineeringnz.org - www.engineeringnz.org
Check out related courses
What are the chances of getting a job?
High demand for electronics engineers
Demand for electronics engineers is high, particularly in Auckland, Canterbury and Wellington. There are opportunities in telecommunications, niche product design, and in sales and technical support for electronic equipment. However, opportunities for electronics engineers in senior technical design roles can be limited in New Zealand.
Electronics engineer and electronic engineering technician appear on Immigration New Zealand's long-term skill shortage list. This means the Government is actively encouraging skilled electronics engineers and electronic engineering technicians from overseas to work in New Zealand.
According to the Census, 951 electronics engineers worked in New Zealand in 2018.
Graduates should target companies with training programmes  
Finding work can be challenging for graduates as many electronics companies are small and prefer engineers with three or more years' experience. However, some larger companies have graduate training programmes. 
More demand for electronics engineers in telecommunications 
There are good opportunities for electronics engineers who specialise in telecommunications to develop and upgrade mobile phone and broadband internet networks for government and telecommunications companies. 
Good demand for electronics engineers to design new products
New Zealand's electronic industry is small with most companies designing and manufacturing niche electronic products for export, and employing only a few staff. However, electronics engineers are in demand to research and design new electronic products in areas such as renewable energy and agricultural management systems, and to improve the efficiency of smart phones and other devices.
Most electronics engineers work for electronics design and manufacturing companies 
Electronics engineers generally work for electronics design and manufacturing companies. They can also work for:
large companies that rely on engineers or service technicians for specialist electronic equipment
companies providing sales and technical support for electronic equipment obtained from off-shore manufacturers 
telecommunications companies.
Sources
Demidenko, S, associate head, School of Engineering and Advanced Technology, Massey University, careers.govt.nz interview, December 2017. 
Immigration New Zealand, 'Long Term Skill Shortage List', 27 May 2019, (www.immigration.govt.nz). 
Mitton, T, general manager, Proto Electronics Ltd, careers.govt.nz interview, December 2017.
Stats NZ, '2018 Census Data', 2019.  
(This information is a guide only. Find out more about the sources of our job opportunities information)
Progression and specialisations
Electronics engineers may progress to set up their own electronics business, or move into team leader or management roles.
Electronics engineers may specialise in:
power electronics design 
wireless RF (radio frequency) 
computer hardware engineering
semiconductor design 
software development 
mechatronics, including robotics design
technical sales and support.  
Last updated 7 July 2022