Aeronautical Engineer
Mataaro Whakahaere Pūkaha Rererangi
Alternative titles for this job
Aeronautical engineers plan and supervise the design, development, manufacture, modification, and maintenance of all types of flight vehicles.
Pay
Aeronautical engineers usually earn
Specialist aeronautical engineers usually earn
Source: Engineering NZ, 2017; PayScale, Seek, 2018.
Job opportunities
Chances of getting a job as an aeronautical engineer are average for graduates, but good for those with experience.
Pay
Pay for aeronautical engineers varies depending on skills and experience.
Aeronautical engineers usually earn between $50,000 and $100,000 a year.
Aeronautical engineers with specialist skills or who can act as Civil Aviation Authority delegates (with the authority to approve aeronautical designs) can earn between $100,000 and $150,000 a year.
Sources: Engineering New Zealand, 2017; careers.govt.nz research; PayScale; and Seek, 2018.
(This information is a guide only. Find out more about the sources of our pay information)
What you will do
Aeronautical engineers may do some or all of the following:
study aircraft defects or faults, such as engine issues, and recommend repairs or changes
design equipment or tools to repair or maintain aircraft
discuss aircraft designs and data with colleagues, licensed aircraft maintenance engineers, aircraft manufacturers and airline owners
make detailed records of drawings, technical instructions, assessments and calculations
oversee the design of new aircraft or modifications to existing aircraft
give technical and regulatory advice to professionals in the aerospace industry.
Skills and knowledge
Aeronautical engineers need to have:
knowledge of aircraft structures and engine systems
a good understanding of aerodynamics (how aircraft fly) and thermodynamics (the effects of heat on aircraft)
knowledge of design techniques and engineering principles
an understanding of mechanical processes and the metals and alloys used in aircraft
knowledge of civil aviation laws and regulations
the ability to explain complicated ideas in simple language for report writing or to express design plans to licensed aircraft maintenance engineers and technicians
the ability to use computer-aided design (CAD).
Working conditions
Aeronautical engineers:
usually work regular business hours, but are sometimes required to work weekends and evenings, and are often on call
work in offices, at airports, and aircraft workshops or hangars
may travel nationally and internationally to inspect aircraft and attend courses and conferences on aeronautical engineering.
What's the job really like?
Emily Munro
Aeronautical Engineer
What do you enjoy most about your work?
"The constant learning opportunities. Aircraft are complex and provide endless challenges. The business and commercial requirements behind an airline and the task of transporting thousands of passengers from one place to another every day are complex as well. The process of designing solutions to these issues is extremely rewarding."
What do you find most challenging about your work?
"Making sure we follow the strict rules that apply to all repairs and changes we make to aircraft. It's important we do this to make sure our aircraft are safe for passengers."
What would be one of the proudest moments in your career so far?
"Getting accepted for the Air New Zealand engineering graduate programme. Air New Zealand had, for many years, been at the top of my list as a potential employer."
What advice would you give someone interested in a career in aeronautical engineering?
"Develop mathematics, physics – analytical and technical, and report writing skills. Armed with these skills, gain experience in the industry as soon as possible. Job shadowing, volunteering and internships are a great way to get a foot in the door, and the sooner you get involved, the better."
Entry requirements
To become an aeronautical engineer you need to have a Bachelor of Engineering.
Aeronautical engineers should aim to become chartered professional engineers and Civil Aviation Authority design approval holders after five or more years of industry experience.
Secondary education
NCEA level 3 is required to enter tertiary training. Useful subjects include English, maths, physics, and construction and mechanical technologies.
Personal requirements
Aeronautical engineers need to be:
confident
adaptable and creative
practical and accurate
analytical, and good at problem solving
strong communicators
able to work well under pressure.
There are times where the solution to a problem is obvious. But it's the times where the solution is not so obvious that are the most crucial.

Emily Munro

Aeronautical Engineer
Useful experience
Useful experience for aeronautical engineers includes:
any work involving machinery, engines or vehicles
technical drawing
inventing mechanical or electronic devices or equipment.
Check out related courses
What are the chances of getting a job?
Strong demand for experienced aeronautical engineers
Due to a shortage of workers, there is strong demand for experienced aeronautical engineers in New Zealand. The chances of getting a job as a graduate aeronautical engineer are average due to stable demand for engineers at this level.
According to the Census, 396 aeronautical engineers worked in New Zealand in 2018.
Continued growth in aviation expected
Demand for aeronautical engineers is expected to continue because the aviation industry is growing. The number of aeroplanes with over 100 seats serving Australia, New Zealand and the South Pacific region is expected to grow by 600 aircraft in the next 20 years.
Work experience important
It's important for graduate aeronautical engineers to do internships or gain work experience while they study as this is valued by employers.
Air New Zealand main employer of aeronautical engineers
Most aeronautical engineers work for Air New Zealand Engineering.
Other employers include:
smaller airline and helicopter companies
maintenance and aircraft design firms
the Royal New Zealand Air Force.
Sources
Air New Zealand, careers.govt.nz interview, October 2018.
Bradley, G, 'New Zealand Aviation Market set to Boom says Airbus', New Zealand Herald, November 2017.
Cook, J, chairman, supply, services, and engineering division, Aviation New Zealand, careers.govt.nz interview, October 2018.
Kerr, S, finance and projects, Flight Structures, careers.govt.nz interview, September 2018.
Read, E, 'With More People Flying Than Ever, Airline Profits Are Tipped to Rise - IATA', Stuff, December 2017.
Stats NZ, '2018 Census Data', 2019.
(This information is a guide only. Find out more about the sources of our job opportunities information)
Progression and specialisations
Aeronautical engineers may move into supervisory or management roles within airlines, oversee a team of engineers, or become self-employed consultants working on a wide range of projects.
Some aeronautical engineers may specialise in particular types of aircraft such as:
helicopters
military aircraft
aerospace vehicles, such as rockets.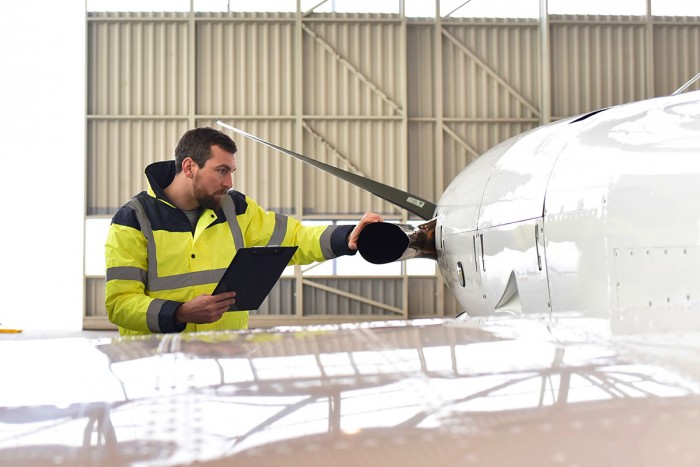 Last updated 25 October 2019