Aeronautical Engineer
Mataaro Whakahaere Pūkaha Rererangi
Alternative titles for this job
Aeronautical engineers plan and supervise the design, development, manufacture, modification, and maintenance of all types of flight vehicles.
Pay
Aeronautical engineers usually earn an average of
Source: Engineering NZ, 2022.
Job opportunities
Chances of getting a job as an aeronautical engineer are average for graduates, but good for those with experience.
Pay
Pay for aeronautical engineers varies depending on skills and experience.
Aeronautical engineers usually earn an average of $100,000 a year.
Team leaders usually earn an average of $120,000.
Aeronautical engineer managers can earn an average of $160,000 or above.
Source: Engineering New Zealand, 'Remuneration Survey 2021 Snapshot', 2022.
(This information is a guide only. Find out more about the sources of our pay information)
What you will do
Aeronautical engineers may do some or all of the following:
study aircraft issues and recommend changes
design equipment or tools to repair or maintain aircraft
discuss aircraft designs and data with colleagues, licensed aircraft maintenance engineers, aircraft manufacturers and airline owners
make detailed records of drawings, technical instructions, assessments and calculations
oversee the design of new aircraft or modifications to existing aircraft
give technical and regulatory advice to professionals in the aerospace industry.
Skills and knowledge
Aeronautical engineers need to have:
knowledge of aircraft structures and engine systems
a good understanding of aerodynamics (how aircraft fly) and thermodynamics (the effects of heat on aircraft)
knowledge of design techniques and engineering principles
an understanding of mechanical processes and the metals and alloys used in aircraft
knowledge of civil aviation laws and regulations
the ability to explain complicated ideas in simple language for report writing or to express design plans to licensed aircraft maintenance engineers and technicians
the ability to use computer-aided design (CAD).
Working conditions
Aeronautical engineers:
usually work regular business hours, but are sometimes required to work weekends and evenings, and are often on call
work in offices, at airports, and aircraft workshops or hangars
may travel nationally and internationally to inspect aircraft and attend courses and conferences on aeronautical engineering.
What's the job really like?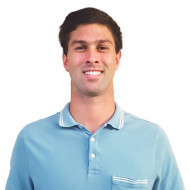 Hemi Jones
Design Certification Engineer (Aeronautical Engineer)
Engineering study led to passion for aeronautics
Hemi found his passion for aeronautics while studying for a Bachelor's degree in mechanical engineering. During his last year of university, Hemi was involved in projects where he learned about the aerodynamics of formula racing cars.
"You need a mechanical engineering degree to understand the basics. The more complex, field-specific knowledge can be learned on the job and through textbooks."
Making rescue helicopters safer
Hemi works on a variety of different aircraft, including search and rescue helicopters. This involves certifying and testing components that increase the functionality of the aircraft, which makes life easier and safer for the pilots and paramedics. A big part of his job is writing reports about how the structural changes to aircraft comply with the complex industry regulations.
"The majority of the job is computer-based, but I often visit aircraft hangers to gain an understanding of the clients' needs on a particular aircraft. Once we know what we're doing with the aircraft, we go back and calculate the various loads and components required."
Useful to work with a senior team
"If I need a hand or a have a technical problem, there's always someone here that I can ask. There's a great wealth of knowledge at Flight Structures, and it's extremely useful having so many experienced people around."
Entry requirements
To become an aeronautical engineer you need to have a Bachelor of Engineering.
Aeronautical engineers should aim to become chartered professional engineers and Civil Aviation Authority design approval holders after five or more years of industry experience.
Secondary education
A tertiary entrance qualification is required to enter further training. Useful subjects include English, maths, physics, and construction and mechanical technologies.
Personal requirements
Aeronautical engineers need to be:
confident
adaptable and creative
practical and accurate
analytical, and good at problem solving
strong communicators
able to work well under pressure.
Useful experience
Useful experience for aeronautical engineers includes:
any work involving machinery, engines or vehicles
technical drawing
inventing mechanical or electronic devices or equipment.
Check out related courses
What are the chances of getting a job?
Strong demand for experienced aeronautical engineers
Due to a shortage of workers, there is strong demand for experienced aeronautical engineers in New Zealand. The chances of getting a job as a graduate aeronautical engineer are average due to stable demand for engineers at this level.
According to the Census, 396 aeronautical engineers worked in New Zealand in 2018.
Work experience important
It's important for graduate aeronautical engineers to do internships or gain work experience while they study as this is valued by employers.
Air New Zealand main employer of aeronautical engineers
Most aeronautical engineers work for Air New Zealand Engineering.
Other employers include:
smaller airline and helicopter companies
maintenance and aircraft design firms
the Royal New Zealand Air Force.
Sources
Air New Zealand, careers.govt.nz interview, February 2020.
Air New Zealand website, accessed February 2020.
Flight Structures, careers.govt.nz interview, February 2020.
Flight Structures website, accessed February 2020.
Stats NZ, '2018 Census Data', 2019.
(This information is a guide only. Find out more about the sources of our job opportunities information)
Progression and specialisations
Aeronautical engineers may move into supervisory or management roles within airlines, oversee a team of engineers, or become self-employed consultants working on a wide range of projects.
Some aeronautical engineers may specialise in particular types of aircraft such as:
helicopters
military aircraft
aerospace vehicles, such as rockets.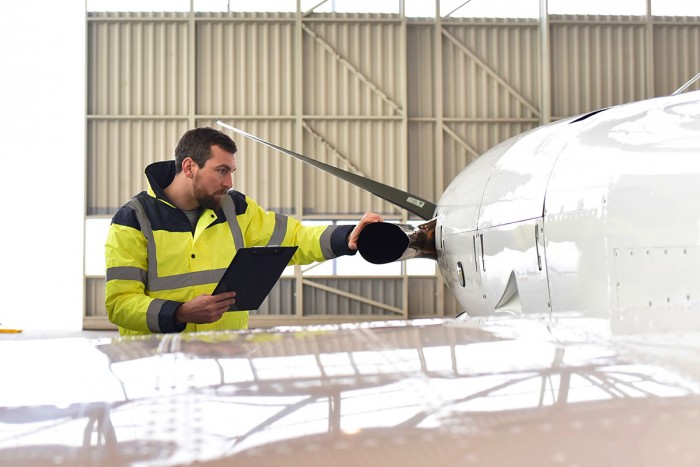 Last updated 7 July 2022