Locksmith
Kaimahi Raka
Alternative titles for this job
Locksmiths install, maintain and replace locks, keys, safes, electronic locking devices and access control systems for buildings and vehicles. They may also install and repair security systems.
Pay
Locksmiths with one to three years' experience usually earn
Qualified locksmiths with more than three years' experience usually earn
Source: Beveridge Locksmiths, 2018.
Job opportunities
Chances of getting a job as a locksmith are average due to stable numbers of people in the role.
Pay
Pay for locksmiths varies depending on experience, fees and location.
Apprentice locksmiths usually start on the training minimum wage or minimum wage.
Locksmiths with one to three years' experience usually earn up to $25 an hour.
Qualified locksmiths with more than three years' experience can earn between $25 and $29 an hour.
Locksmiths who run their own business may earn more than this, but their income depends on the success of the business.
Locksmiths may also receive a percentage of after-hours call-out fees. Locksmith pay rates in Auckland are generally higher than elsewhere.
Source: Beveridge Locksmiths, 2018.
(This information is a guide only. Find out more about the sources of our pay information)
What you will do
Locksmiths may do some or all of the following:
install and repair locks and safes
cut or make keys to fit locks and reset combination locks
open jammed locks and safes
advise clients on locks, safes and general security needs
develop and design master key systems (keys that only work in particular locks and can't be copied).
Licenced locksmiths working in security may also:
install and repair safes, alarm systems and electronic locks
develop and design electronic key systems and alarms
design and install electronic or access control systems (including swipe cards)
design, install and maintain alarm and CCTV systems.
Locksmiths working with vehicles may also:
unlock vehicles and make replacement metal keys
produce and programme electronic transponder keys (remotes).
Skills and knowledge
Locksmiths need to have knowledge of:
master keying, key making and key cutting
different lock types, safes and locking mechanisms
lock repair methods and locksmith workshop equipment
security alarm systems
electronic security systems.
Working conditions
Locksmiths:
work regular business hours, but may be on call and work at night or during weekends
often work from a mobile workshop in a van and travel within their region to do jobs
may work in workshops and travel to jobs at businesses, private homes and vehicles.
What's the job really like?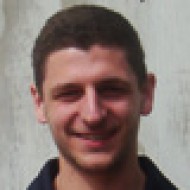 How did you get into locksmithing?
"I was always keen to work with my hands and I had a cousin who did locksmithing who mentioned it. I started doing work experience through the Gateway programme and when I finished school I started as a trainee, which developed into an apprenticeship.
Has this been a good choice for you?
"Having a trade is definitely a good idea. Getting trained and paid at the same time is pretty good. I've got no debt and am pretty well set up for the future."
What do you like most?
"Cracking safes is definitely the highlight – it's a real rush!
"And I had to pick open a lock on a Porsche, it's got a lot of technology to prevent you from doing it, and being able to bypass that was a lot of fun, very rewarding.
"I'm interested in the electronic side of automotives, so my work now involves programming chips in remotes and getting into the car's computer and editing the files in binary code.
"I'm doing electronic keys and proximity keys – you don't have to physically put a key in the ignition anymore. It's all moving to access control stuff, when even your phone will open the door." 
Entry requirements
There are no specific requirements to become a locksmith. However, many employers prefer to employ people who have, or are working towards, a locksmith qualification. A driver's licence is also useful.
To become a qualified locksmith you usually need to complete a three-year apprenticeship and gain a New Zealand Certificate in Locksmithing (Trade) (Level 4). [This is replacing the National Certificate in Locksmithing (Level 4)]
Competenz, an industry training organisation, oversees locksmith apprenticeships.
If you have five or more years' experience working as a locksmith, you can become qualified by: 
applying to Competenz to have your experience assessed towards a qualification, or
sitting a practical and written test run by the Master Locksmith's Association of Australasia to become a master locksmith.
Locksmiths must not have any criminal convictions with a term of imprisonment attached. 
Secondary education
No specific secondary education is required for this job, but maths, English, digital technologies, and construction and mechanical technologies to at least NCEA Level 2 are useful. 
For Year 11 to 13 learners, trades academies and the STAR and Gateway programmes are good ways to gain relevant experience and skills.
These programmes may help you gain an apprenticeship, but do not reduce the amount of time it takes to complete it.
Additional requirements for specialist roles:
Locksmiths who work with safes, alarms or security systems need a licence or certificate of approval as a security technican or security consultant from the Ministry of Justice.
Personal requirements
Locksmiths need to be:
careful and accurate, with an eye for detail
thorough and efficient
honest and reliable
good at problem solving, and able to think laterally
able to work alone and unsupervised.
There aren't many female locksmiths but there is a place for them, especially with home security. It's not super strenuous, it's light, clean work and it's very varied.

---

Alan Le Breton

General Manager – Director Beveridge Locksmiths
Useful experience
Useful experience for locksmiths includes:
basic engineering and mechanical workshop skills
metalwork, woodwork and carpentry
work for a key-cutting business
work with electronic equipment
problem-solving work done using your hands, such as model-making
customer service experience.
Physical requirements
Locksmiths need to have good eyesight (with or without corrective lenses).
Find out more about training
Competenz

0800 526 1800 - info@competenz.org.nz - www.competenz.org.nz
Check out related courses
What are the chances of getting a job?
Demand for locksmiths steady
There is a steady demand for locksmiths doing traditional work, such as helping people who are locked out of houses or vehicles and creating and fitting metal keys and locks.
There is also some demand for locksmiths to install electronic key systems, and remote control systems that integrate CCTV, alarms and door locks.
According to the Census, 534 locksmiths worked in New Zealand in 2018.
How to get a locksmith job 
Your chances of securing a job are best if you approach a large locksmith company in person as they don't always have suitable applicants for vacancies.
If you are interested in training to work with safes, alarms or security systems this may help you to get a job.
Most locksmiths work for private businesses
Most locksmiths work for small businesses employing up to eight staff members, or for large national companies employing many locksmiths. Some locksmiths are employed by government in prisons.
Sources
Le Breton, A, general manager – director, Beveridge Locksmiths Limited, careers.govt.nz interview, June 2018.
Ministry of Business, Innovation and Employment, '2006-2014 Occupation Data' (prepared for Careers New Zealand), 2015.
Stats NZ, '2018 Census Data', 2019.
(This information is a guide only. Find out more about the sources of our job opportunities information)
Progression and specialisations
Locksmiths may progress to set up their own locksmith business, or move into management roles
Locksmiths can specialise in roles such as:
Automotive Locksmith

Automotive locksmiths work with vehicle security systems, computers and keys, including transponder and proximity keys.

Security Consultant

Security consultants advise people on security requirements, and recommend and design security systems.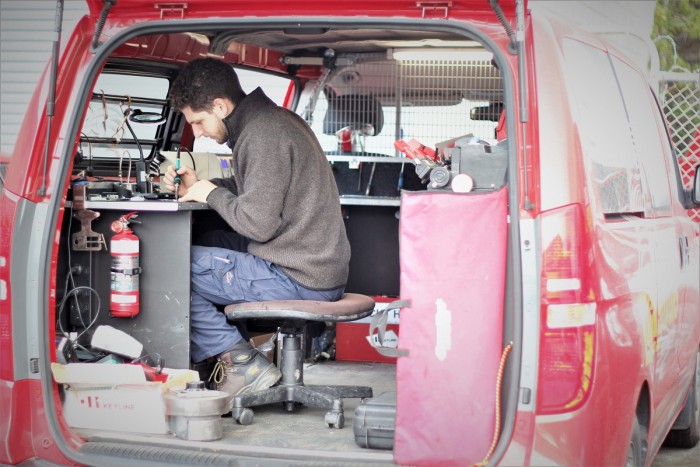 Last updated 4 April 2023