Emergency Management Officer
Āpiha Whakahaere Ohotata
This job is sometimes referred to by alternative titles
Emergency management officers provide communities with co-ordinated response and recovery plans for emergencies such as floods, earthquakes and major transportation incidents.
Pay
Emergency management officers with less than three years' experience can earn
Emergency management officers with three or more years' experience can earn
Source: Ministry of Civil Defence and Emergency Management, 2016.
Job opportunities
Job opportunities for emergency management officers are average because it is a small but slowly growing occupation.

Pay
Pay for emergency management officers varies depending on where they work, the type of organisation they work for, and their experience and qualifications:
New entrants with less than three years' experience can earn between $35,000 and $62,000 a year.
Those with three to six years' experience commonly earn between $62,000 and $85,000 a year.
Emergency management officers with more than six years' experience can earn more than $100,000 a year.
Employers will sometimes include a vehicle as part of the employment package.
Source: Ministry of Civil Defence and Emergency Management, 2016.
(This information is a guide only. Find out more about the figures and diagrams in our job information)
What you will do
Emergency management officers may do some or all of the following:
develop civil defence emergency management plans
provide advice and education on emergency preparedness to the community and local businesses
develop disaster simulations and exercises to test operational plans
set up and operate emergency operation centres
liaise with emergency services such as the police
research hazards that threaten the community
write reports and operational procedures and policies
organise and deliver training to staff and volunteers
speak to the media about emergency management issues.
Some emergency management officers also contribute to the creation and enforcement of by-laws for rural fire, occupational safety and health, environmental pollution and dangerous goods.
Skills and knowledge
Emergency management officers need to have knowledge of:
building evacuation procedures
emergency management legislation
risk management.
Working conditions
Emergency management officers:
work regular business hours, with varying amounts of rostered on-call work. They are also expected to be available at short notice for any emergency
work in offices, and may work in the field among the community during emergencies
may travel nationally to attend training events, conferences or emergency responses.
What's the job really like?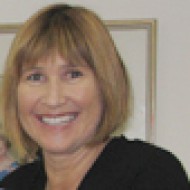 Jan Pryor
Emergency Management Officer
Staying calm in emergencies
Jan Pryor was a police officer for nine years before moving into emergency management and says it gave her emergency service experience and people skills that are needed for the role. "You have to be able to get along with a wide range of people and be used to dealing with emergency situations. You can't be somebody that gets stressed and goes to pieces in a crisis."
What the role involves
Being an emergency management officer is largely about preparing the community for a local emergency. Jan participates in the Police Emergency Services Co-ordinating Committee, which includes services like the police, the coast guard, St John's, and hospitals. "We make sure we are all talking the same language in the event that something happens."
Training on the job
Recently completing a Certificate in Emergency Management has deepened Jan's understanding of the job. "I've also joined the local emergency response team, which is a national urban search and rescue team and can potentially be called upon to work anywhere in the country."
Jan says her future lies in emergency management. "I'm interested in getting qualified enough to do international work with the United Nations. You can get to go around the world."
Entry requirements
To become an emergency management officer it is recommended you complete an emergency management qualification, such as a Certificate in Emergency Management.
There are also postgraduate qualifications available in emergency management. Bachelor's degrees that complement these postgraduate qualifications include geography and management.
You may need to hold a full driver's licence, and must not have any criminal convictions.
Secondary education
Useful subjects include English, geography, history and social studies to at least NCEA Level 2. 
Personal requirements
Emergency management officers need to:
remain calm and decisive during emergencies
work well under pressure
work with a wide range of people
have excellent oral and written communication skills
have excellent relationship management skills
have first aid skills.
Useful experience
Useful experience for emergency management officers includes:
work for the police, ambulance services, the NZ Fire Service, or the NZ Defence Force
social work, nursing or any public health roles, including policy development
risk management or hazard analysis experience
engineering or community development experience
studying social and physical sciences
land search and rescue experience.
Some people begin their career in emergency management as volunteers for community groups or councils. This is often a good way to get the experience and contacts needed to enter the role.
Find out more about training
International Association of Emergency Managers

info@iaem.com - www.iaem.com

Ministry of Civil Defence and Emergency Management

(04) 817 8555 - MCDEMCapDev@dpmc.govt.nz - www.civildefence.govt.nz
Check out related courses
What are the chances of getting a job?
Demand for emergency management officers is expected to continue to increase due to:
the 2010/2011 Canterbury earthquakes putting focus on the importance of the role
the Government putting more emphasis on the need for a co-ordinated approach to emergency planning between local authorities and government agencies
the establishment of multi-disciplinary emergency management teams made up of people with specialist skills in areas such as risk management, community development, planning, engineering and hazard analysis.
Types of employer varied
Employers of emergency management officers include:
local and regional councils
government departments and non-governmental agencies
emergency services such as the New Zealand Fire Service
lifeline utilities (such as power, transport and telecommunication companies)
large private companies.
Some experienced emergency management officers are self-employed consultants.
Sources
Macdonald, I, group manager, Hawke's Bay Civil Defence Emergency Management Group, Careers New Zealand interview, May 2016.
Ministry of Business, Innovation and Employment, '2006-2014 Occupation Data' (prepared for Careers New Zealand), 2015.
Ministry of Civil Defence and Emergency Management website, accessed May 2016, (www.civildefence.org.nz).
Progression and specialisations
Emergency management officers may progress to work in policy or managerial positions. Experienced staff may take up international disaster relief work with international organisations such as the United Nations and Red Cross.
Emergency management officers can specialise as:
Emergency Management Adviser

Emergency Management Advisers gather and analyse information to assist in the planning, development, interpretation and review of government or industrial policies relating to emergency management. They may focus on risk, community resilience, training and capability or responding to natural disasters.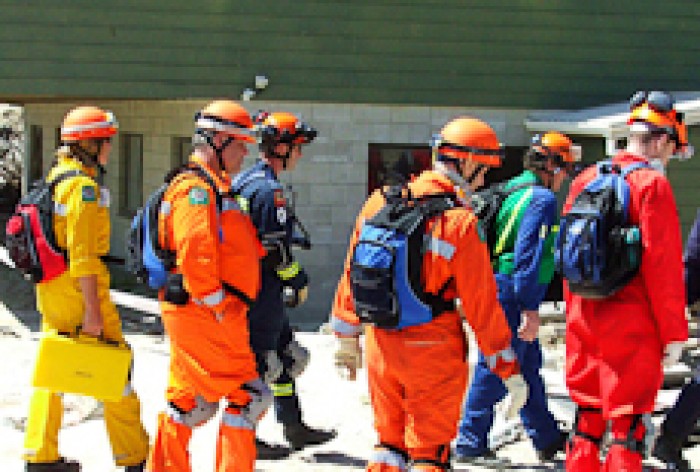 Last updated 20 June 2017