Policy Analyst
Kaitātari Kaupapa
Alternative titles for this job
Policy analysts analyse information to assist in the development, interpretation and review of government or industrial policies.
Pay
Policy analysts usually earn
Policy analyst managers can earn
Source: Hays and Seek, 2023
Job opportunities
Chances of getting a job as a policy analyst are average for graduates, but good for those with experience.
Pay
Pay for policy analysts varies depending on experience, responsibility, and the organisation they work for.
Pay for policy analysts:
policy analysts usually earn between $71,000 and $92,000 a year.
senior policy analysts usually earn between $92,000 and $122,000
policy managers can earn between $112,000 and $170,000.
Source: Hays, 'Salary Guide, Fy23/24', Seek, 2023.
(This information is a guide only. Find out more about the sources of our pay information)
What you will do
Policy analysts may do some or all of the following:
identify issues (such as ethical, legal or political problems) to research and analyse
develop, interpret and review existing policies and legislation
consult and collaborate with interested parties
provide advice and recommendations to senior management and government 
prepare speeches, correspondence and Cabinet papers for ministers
write and present reports.
Skills and knowledge
Policy analysts need to have:
knowledge of political, economic, social and cultural aspects of New Zealand life
an understanding of how parliament operates and government policy is developed
knowledge of legislative processes and the Treaty of Waitangi
knowledge of research methods.
Working conditions
Policy analysts:
usually work regular business hours
work in offices
may travel domestically to do research or attend meetings and conferences.
Entry requirements
To become a policy analyst you usually need to have a Bachelor's degree. Employers will normally consider graduates from a variety of subject areas such as:
public policy
social science
history
arts
economics
finance
resource management
law.
Employers often prefer candidates to have completed a postgraduate qualification.
Secondary education
A tertiary entrance qualification is required to enter further training. Useful subjects include history and classical studies, economics, te reo Māori, geography, social studies, maths and English.
Personal requirements
Policy analysts need to be:
perceptive and inquisitive
adaptable
strong communicators
able to work well in a team
good planners and problem solvers
motivated, enquiring and patient
skilled in analysing and interpreting information
able to work well under pressure, as they need to meet deadlines.
Useful experience
Useful experience for policy analysts includes:
building and maintaining relationships with clients
research and interpreting statistics
community work
work in a government agency.
Check out related courses
What are the chances of getting a job?
Job opportunities for graduate policy analysts average
Chances of getting work as a policy analyst are average for graduates due to high competition for roles at entry-level.
Graduates may increase their chances of getting a job by gaining experience through internships or voluntary work.
According to the Census, 7,353 policy analysts worked in New Zealand in 2018.
Strong demand for experienced policy analysts
Chances are good for experienced policy analysts due to high turnover, which means vacancies arise regularly. Policy analysts often shift:
to another part of the public sector, to gain experience
into the private sector, where they can earn more money.
Most policy analysts employed by government
Most policy analysts work for government departments and organisations, but other employers include:
local authorities (city and district councils)
private companies
unions, community organisations and business or interest groups such as Federated Farmers.
Sources
Hipkins, C, Hon, 'Government to Reduce Reliance on Consultants', June 2018, (www.beehive.govt.nz).
Law, N, policy manager, Department of Internal Affairs, careers.govt.nz interview, June 2018.
Sochor, R, talent adviser, The Treasury, careers.govt.nz interview, July 2018.
State Services Commission, 'Public Service Workforce Data', December 2017, (www.ssc.govt.nz).
Stats NZ. '2018 Census Data', 2019.
van de Merwe, P, senior adviser, talent acquisition, Ministry of Business, Innovation and Employment, careers.govt.nz interview, June 2018.
(This information is a guide only. Find out more about the sources of our job opportunities information)
Progression and specialisations
Policy analysts may start off in junior positions before progressing to more senior or management roles. They may also move between the private and public sectors.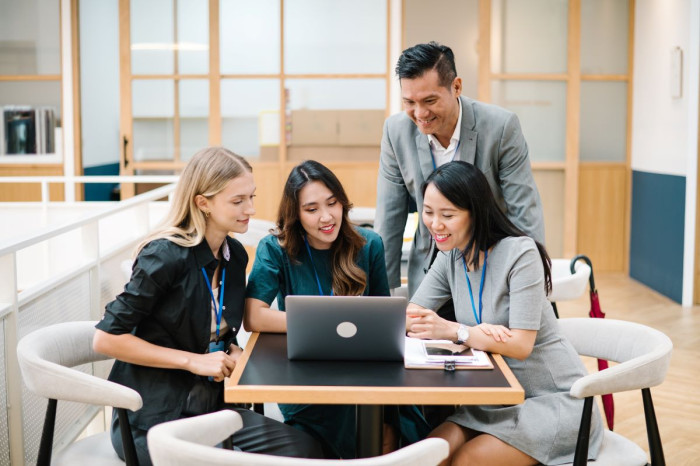 Last updated 16 October 2023