Police Officer
Pirihimana
This job is sometimes referred to by alternative titles
Police officers keep law and order in the community. They work to prevent and solve crime, keep the peace, and respond to criminal activities and emergencies.
Pay
Police officers with one to four years' experience usually earn
Police officers with at least 10 years' experience usually earn
Job opportunities
Chances of getting a job as a police officer are average, as the selection process is competitive and there are only limited jobs.
Current job prospects
Chances of getting a job as a police officer are average, as the selection process is competitive and there are only limited jobs.
How many people are doing this job?
2012

8,871

2011

8,664

2010

8,720
Source: NZ Police.
Pay
Pay for police officers varies depending on their skills and experience.
During the 16-week training, police officer recruits earn $1,413 a fortnight (including $106 a fortnight for your superannuation).
New graduates start on $53,921 (total package about $60,353, which includes benefits such as superannuation and payment for passing their Physical Competency Test).
After four years' service, police officers earn about $58,843 (total package about $65,777, which includes benefits such as superannuation and life insurance).
After 10 years, this increases to about $72,500 (includes benefits such as superannuation and life insurance).
Pay also depends on a police officer's progression through the ranks.
Source: New Zealand Police, 2016.
(This information is a guide only. Find out more about the figures and diagrams in our job information)
What you will do
Police officers may do some or all of the following, depending on their area of specialisation:
patrol selected areas on foot or by car
help people in a wide range of emergencies
investigate crimes, domestic disturbances, serious crashes and sudden deaths
interview people and take statements
search for and arrest suspected criminals
write reports
give evidence in court
direct traffic and help drivers
give talks at schools.
Skills and knowledge
Police officers need to have:
knowledge of police policy and procedures
knowledge of the laws relating to police and traffic work
knowledge of how the court system works
knowledge of community support services
skills in observing human behaviour
skills in interviewing, conflict resolution and negotiation.
Working conditions
Police officers:
usually work 40 hours a week over a number of shifts, including nights and weekends
work in a variety of locations, including offices, courts, urban streets and rural areas
may be at risk of verbal or physical abuse
may travel to different sites around the country and overseas to help investigate crimes and attend conferences.
What's the job really like?
Nathalie - Police Officer
Job variety puts end to clock-watching
When Nathalie started work as a police officer it was the first time she'd been in a job she loved getting up for in the morning.
"It's a bit of a cliché," she says, "but every day is different. The variety means you're never clock-watching like you might in an office job.
"Sure there's a bit of paperwork, but most of the time you're out and about talking to people. The other night we were walking the beat in Wellington at 2am, and saw a girl huddled in a corner crying. She looked so vulnerable. She wasn't actually that drunk, she'd just got separated from her friends, so we got her up, got her details and managed to join her up with her friends. It's moments like these that can give you a sense of achievement."
Supportive team culture in the job
Working closely with supportive colleagues is another big bonus of the job, Nathalie says. "For example, if we get an incident to attend at the end of a shift, it has to be reported on the night it happens, so you might be finishing late. I've never had a job before where the whole team, even if they were done for the day, would help you finish your work."
Entry requirements
To become a police officer you need to complete the police training course, which involves:
16 weeks of training at the Royal New Zealand Police College in Porirua
two years of supervised frontline police work, during which you undertake a series of workplace assessments
a compulsory university distance learning course.
To enter police training you must:
be a New Zealand citizen or have permanent residency status, and be living in New Zealand permanently
pass psychological, numerical, verbal and abstract reasoning assessments
pass physical fitness and eyesight tests
be at least 18 years old and hold a full driver's licence when you graduate from the Royal New Zealand Police College
attend an interview
notify police of any convictions. Some convictions, such as for drink driving, violence, drugs and dishonesty offences, will see your application automatically rejected.
Police officers are also required to maintain skills and qualifications, including first aid and firearms training, and pass a physical competency fitness test every two years.
Secondary education
There are no specific secondary educational requirements to become a police officer. However, NCEA Level 2 English and maths may be useful, as the police entrance exams test English and maths to this level.
Personal requirements
Police officers need to be:
good at listening and communicating
able to relate to a wide range of people
knowledgeable about a range of cultures
mature and responsible, and able to keep information private
good at making decisions
patient and helpful
disciplined and able to remain calm in emergencies
good at record-keeping, and able to prepare written and verbal reports
able to work as part of a team.
For our team, we come to work and start off with a workout – we follow a regime where we come in and hit the gym, have breakfast, then get briefed on what our day is going to consist of.
Useful experience
A reasonable amount of life experience is helpful to be accepted into police training. This could include:
experience in dealing with people or being part of a team environment (such as a sports team)
working with people from a diverse range of communities, ethnicities and backgrounds and/or having an understanding of different languages and cultures
involvement in community-based activities and programmes such as coaching sports, mentoring young people, volunteering and fundraising.
Physical requirements
Police officers need to be fit, healthy and strong. They also need to have good hearing and eyesight. People who wear glasses or contact lenses, or who have any form of colour blindness must contact the police recruitment office to arrange an eye test as part of their application process.
Find out more about training
NZ Police Recruitment

0800 639 2677 - www.newcops.co.nz
Check out related courses
What are the chances of getting a job?
Multiple intakes every year
New Zealand Police has multiple intakes every year, with about 40 to 80 recruits per intake. The recruits fill vacant positions.
There are limited opportunities for school leavers, as people with life experience are preferred.
Best chances of getting a job as a police officer in Auckland
Demand for police officers is higher in some regions than others, so being willing to work anywhere is an advantage. Your best chances are in Auckland where police numbers have risen significantly to keep up with population growth.
Police officer turnover in Auckland is also higher than in other areas, which means jobs come up more regularly.
New Zealand Police looking to recruit more women and people from minority groups
The Police are actively recruiting more people from minority ethnic groups so they can better represent New Zealand's diverse population. Groups they are targeting include Chinese and Pasifika peoples. The police are also looking to attract more women into the role.
One employer of police officers
All police officers are employed by New Zealand Police.
Sources
Ministry of Business, Innovation and Employment, '2003-2014 Occupation Data' (prepared for Careers New Zealand), 2014.
New Zealand Police, '2014 Annual Report', December 2014, (www.police.govt.nz).
New Zealand Police, 'New Cops', accessed February 2016, (www.newcops.co.nz).
Progression and specialisations
Police officers need to complete at least two years of supervised frontline training before they can progress to leadership positions or specialise in other areas of policing.
Specialised police units include:
armed offenders squad
dive squad
dog handling
forensic services
search and rescue.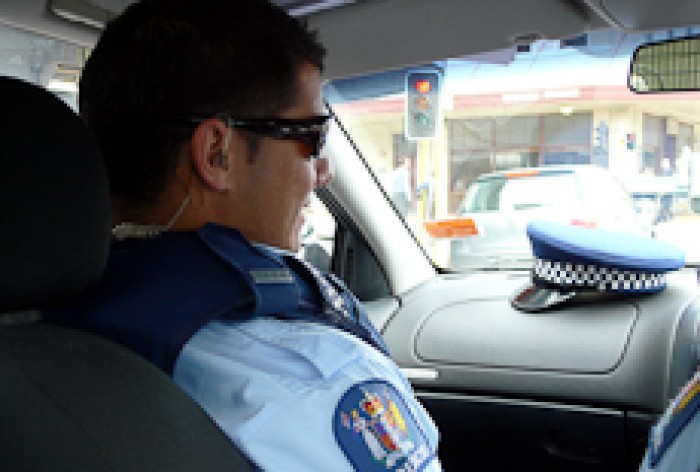 Last updated 12 February 2016