Biomedical Technician
Kaihangarau Utauta Whakaora
This job is sometimes referred to by alternative titles
Biomedical technicians make, modify, maintain and repair mechanical and electronic medical equipment such as clinical machines, surgical instruments and implants.
Pay
Biomedical technicians with one to six years' experience usually earn
Biomedical technicians with more than six years' experience usually earn
Source: PSA and DHB, 'Collective Agreement', 2017.
Job opportunities
Chances of getting a job as a biomedical technician are good due to a shortage of workers.
Pay
Pay for biomedical technicians varies depending on their qualifications and experience. 
Trainee biomedical technicians usually start on the minimum wage.
Biomedical technicians with one to six years' experience usually earn $36,000 to $48,000 a year.
Biomedical technicians with more than six years' experience usually earn $48,000 to $85,000.
Source: Public Service Association and Auckland Region District Health Boards, 'Allied, Public Health and Technical Multi-Employer Collective Agreement to 06 October 2017', 2017.
(This information is a guide only. Find out more about the figures and diagrams in our job information)
What you will do
Biomedical technicians may do some or all of the following:
advise and consult with medical staff about their equipment requirements
make surgical equipment and tools
install and test medical equipment
examine, maintain and repair equipment
do quality assurance and electrical safety checks on equipment
train staff to use equipment and give technical advice and assistance
help design and develop implants for use during operations – for example, artificial joints.
Skills and knowledge
Biomedical technicians need to have:
knowledge of medical equipment, its use and care
knowledge of biomedical technology
practical skills in mechanics, engineering, electronics and testing equipment
a basic understanding of physiology and medical terms.
Working conditions
Biomedical technicians:
work regular business hours, but may be on call
work in hospital workshops, clinics, and departments.
What's the job really like?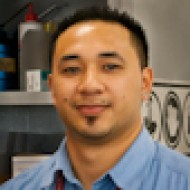 Phillip Start
Biomedical Technician (Electronic)
Keeping the hospital equipment running
"Most of the time we do preventive maintenance. We've got a whole variety of equipment around the hospital like infusion pumps, defibrillators and cardiac monitors. Every piece of equipment gets tested annually.
"A lot of repair work is actually about problem solving – pulling out a service manual and pinpointing where a fault lies."
Life-and-death situations
"We can also be faced with life-and-death situations. For example, when a ventilator breaks down doctors and nurses will ring us. We can't fix it on the spot, because you can't say, "Can that patient wait half an hour – I need to fix it." We swap it over, and then get it repaired.
"There is a lot of teamwork in this job. The senior biomeds show you how to service common faults in the equipment. And if the equipment has an electronic and a mechanical breakdown, we'll work with the mechanical division to co-ordinate the repairs."
Entry requirements
To become a biomedical technician you need one of the following:
New Zealand Diploma of Engineering (in electrical, electronic or mechanical engineering)
Bachelor of Engineering Technology.
Biomedical technicians who are registered as electrical service technicians must take a refresher course every two years to keep their licence up to date.
Secondary education
NCEA Level 2 is required to enter tertiary training. Useful subjects include biology, construction and mechanical technologies, design and visual communication, digital technologies, mathematics and physics.
Personal requirements
Biomedical technicians need to be:
careful, methodical, well organised and responsible
practical and logical
able to work without direct supervision and show initiative
customer-focused and mindful of patients' rights and comfort
good communicators
skilled at analysis and problem-solving
good with computers.
Coming in from an electronics background – I really needed to learn about the medical equipment itself. I learnt the trade on the job. I like challenges so I thought I'd take it up.

Phillip Start

Biomedical Technician (Electronic)
Useful experience
Useful experience for biomedical technicians includes:
work with a medical equipment company
mechanical, electrical and engineering work
computer work. 
Physical requirements
Biomedical technicians need to have good hand-eye co-ordination and normal colour vision.
Registration
Biomedical technicians who work with electrical and electronic equipment need to be registered as electrical service technicians with the Electrical Workers Registration Board, or work towards this once they are employed. They also need an annual practising licence.
Experienced biomedical technicians can apply to the Engineering Associates Registration Board to become a registered engineering associate.
Find out more about training
Institute of Professional Engineers NZ (IPENZ)

(04) 473 9444 - ipenz@ipenz.org.nz - www.ipenz.org.nz
Check out related courses
What are the chances of getting a job?
Demand for biomedical technicians is rising due to:
experienced staff often leaving for better paid positions overseas
not enough people training to be biomedical technicians
an ageing population with more health problems
increasing use of sophisticated medical devices in the health industry.
Most biomedical technicians work for hospitals
About two-thirds of biomedical technicians work for district health boards. Others work for:
private hospitals
equipment suppliers in the private sector.
Sources
Auckland Bioengineering Institute website, accessed June 2017, (www.abi.auckland.ac.nz).
Canterbury District Health Board Careers website, accessed June 2017, (www.cdhbcareers.co.nz).
Counties Manukau Health, '2015 Health Workforce Report', accessed June 2017, (www.countiesmanukau.health.nz).
Engineering Education to Employment, 'Our Shortfall in ITP-Educated Engineers', June 2017, (engineeringe2e.org.nz).
Futureintech website, accessed June 2017, (www.futureintech.org.nz).
IPENZ Engineers New Zealand, 'Demand Drives Surging Salaries for Engineers', accessed June 2017, (www.ipenz.nz).
Ministry of Business, Innovation and Employment, 'Occupation Outlook Engineering Professionals', accessed June 2017, (www.mbie.govt.nz).
University of Canterbury Centre for Bioengineering website, accessed June 2017, (www.bioengineering.canterbury.ac.nz).
Progression and specialisations
Biomedical technicians can progress into managerial or biomedical engineering positions.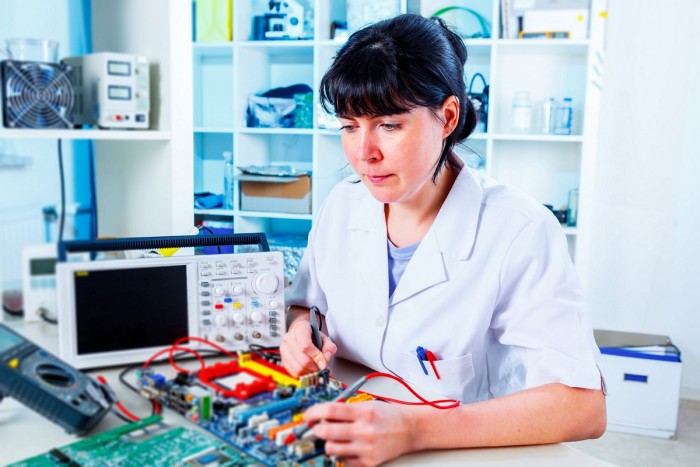 Last updated 22 June 2017