Dietitian
Pūkenga Whakaita Kai (Ngā Tohunga Mātai Kai)
Dietitians advise patients, communities and groups about their dietary requirements for maintaining good health, managing food services and food and nutrition issues.
Pay
Source: District Health Board and Public Service Association.
Job opportunities
Chances of getting a job as a dietitian are poor due to graduate numbers exceeding the number of new jobs becoming available.
Pay
Pay for dietitians varies depending on experience and where they work.
Those working for a district health board (DHB):
start on about $46,000 a year.
with four years' experience earn about $63,000.
as a senior dietitian can earn up to about $95,000.
Dietitians working in private practice can earn up to $100,000, depending on the number of clients they have.
Source: District Health Boards/Public Service Association, 'Allied, Public Health and Technical Collective Agreement, expires 30 April 2015'.
(This information is a guide only. Find out more about the sources of our pay information)
What you will do
Dietitians may do some or all of the following:
counsel clients/patients about their lifestyle and eating habits
plan special diets or provide specialised nutrition support for clients/patients
do research and present this at seminars
lecture at universities/polytechnics on the topics of diet and nutrition
provide nutritional information to food industry organisations
provide nutritional information to sports and fitness centres and elite athletes (professional and amateur)
market specialist nutritional products.
Skills and knowledge
Dietitians need to have knowledge of:
food and its nutrients, including the nutrients needed for human health
how food is digested and absorbed
science, including physiology, biochemistry and nutrition
how patients may respond to advice and treatment
health and nutrition research techniques
food preparation techniques
different cultures, and an understanding of their beliefs and protocols relating to food
public health systems.
Working conditions
Dietitians:
work regular office hours, but may work after hours or weekends if they are based in hospitals and private clinics
work in hospitals, private practices, and in the wider community
may travel locally to visit clients in rest homes or their homes.
What's the job really like?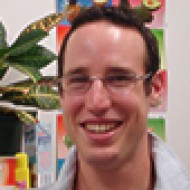 Andrew McLean - Dietitian
"Dietitians are not part of the food police," says Drew McLean. "You can't just dictate to someone - rather you work with them to see the bigger picture, especially when dealing with people from other cultures. Coconut cream, for example, is a cultural choice, so you might bring to their attention and recommend coconut creams that have a lower fat content."
Helping restore quality of life
"I find it most rewarding working with oncology patients. You can give back the pleasure of eating to someone with oesophageal cancer by finding food textures that minimise irritation in their throat."
People contact an attractive part of the work
Dietetics was a career Drew considered fairly early on. "The people contact appealed to me." Though on reflection, he says in terms of camaraderie, it would be good to have a few more males in the profession.
Drew also likes keeping up with the latest developments in nutrition. He says there is always new research and development for disease management to learn and apply to your practice.
Entry requirements
To become a dietitian you need to:
complete a Bachelor of Science in Human Nutrition or in Food Science and Nutrition
complete a two-year masters' degree in dietetics or in nutrition and dietetics.   
You also need to be registered with the New Zealand Dietitians Board.
Secondary education
To enter tertiary training you need to have NCEA Level 3. Useful subjects include biology, chemistry, maths and English.
Personal requirements
Dietitians need to be:
outgoing and motivated
able to inspire confidence in others
patient
able to relate to a wide variety of people
interested in science and food
skilled in business and management
good at communicating
competent at planning, time management and organisation.
When you've got a kid with really bad eczema and you're able to identify what they're allergic to and they get better, that's one of the best things – when you find answers.
Useful experience
Useful experience for dietitians includes:
work in a hospital kitchen or restaurant
food preparation work
teaching or staff management experience
working with people of different ages and cultural backgrounds.
Physical requirements
Dietitians need to be reasonably fit and healthy as they need to act as role models for the people they are giving advice to.
Registration
Dietitians need to be registered with the New Zealand Dietitians Board.
Find out more about training
Dietitians New Zealand

(04) 477 4701 - admin@dietitians.org.nz - www.dietitians.org.nz
Check out related courses
What are the chances of getting a job?
Not enough jobs for graduating dietitians
According to Dietitians New Zealand, there are insufficient vacancies for the number of dietitians seeking jobs each year. However, for experienced dietitians job opportunities are reasonably good.
Dietitians can work for a variety of employers
Dietitians mainly work in hospitals but can also work for private practices and in the wider community. They may be employed by:
district health boards
private practices
government organisations such as the Ministry of Health or the New Zealand Food Safety Authority
non-governmental organisations such as the Heart Foundation or the Cancer Society
universities and polytechnics
commercial or industrial organisations.
Dietitians may also be self-employed.
Sources
Fouhy, K, president, Dietitians New Zealand, Careers New Zealand interview, December 2014.
Ministry of Business, Innovation and Employment, '2003-2012 Occupation Data' (prepared for Careers New Zealand), 2013.
Progression and specialisations
Dietitians may progress into policy or advisory work in the public sector, or move into private practices, pharmaceuticals, the food industry, food service management, and research.
Dietitians may specialise as one of the following:
Public Health Dietitian

Public health dietitians promote public health by developing and implementing community nutrition programmes and advising on food and nutrition guidelines. They may also work with retailers and manufacturers to improve access to healthy food options.

Food Service Dietitian

Food service dietitians work in kitchens at hospitals, rest homes, boarding schools or hostels. They are often employed by large catering companies to assist with menu planning for people with different needs.

Food Industry Dietitian

Food industry dietitians help companies to reformulate foods, and package and market foods so that healthy foods are available for purchase.
Last updated 24 April 2018