Hotel Porter
Kaikawe Tueke
Alternative titles for this job
Hotel porters meet and greet guests, answer enquiries, assist with luggage and park guests' vehicles.
Pay
Hotel porters usually earn
Source: 'He Tangata survey; and Seek, 2023.
Job opportunities
Chances of getting a job as a hotel porter are good due to a shortage of workers.
What you will do
Hotel porters may provide some or all of the following services to guests:
greet and take them to rooms
move luggage
run errands
deliver mail, newspapers and messages
deliver meals and drinks to rooms
answer enquiries about local attractions and booking tours
book taxis and restaurants
park cars
take and collect guests to and from airports and other locations.
Hotel porters may also cover for reception desk staff when needed.
Skills and knowledge
Hotel porters need to have knowledge of:
hotel services and safety regulations
the local area and tourist attractions
local restaurants and transport services.
Working conditions
Hotel porters:
work part-time or full-time hours, including on weekends. Some hotels have night porters, who work from 11pm to 7am
work in the public areas of hotels
spend much of the day on their feet, and some of the day lifting and moving guests' luggage.
What's the job really like?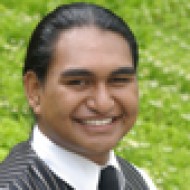 Work experience led to permanent job
Sonny Davis began working as a hotel porter for one day a week as part of his school's Gateway work experience programme. But he impressed the Duxton Hotel so much that they quickly offered him paid weekend and holiday work – and a permanent job when he finished school in 2008.
"The early days were a bit of a struggle – getting over being the newbie. Now a year on, oh gosh, I walk around here like I own it!"
More guests mean more fun
"I start at 7am, put on my uniform, and pop downstairs to see what's happening that day – how many functions are on, how many people are checking in or out. I take the day as it comes. I do the usual answering of phones, booking tours, organising massages, spas, saunas – anything from doing that to arranging shuttles and limousines for our corporate guests.
"But every day is different here. Usually it's fun because of that, but sometimes it can be a bit boring when we have no functions and there are not many people coming in and out. To me, the more people there are, the more fun I have."
Entry requirements
There are no specific requirements for becoming a hotel porter, but a full driver's licence is an advantage.
Hotel porters gain their skills on the job, and can study towards a New Zealand Certificate in Accommodation (Level 3) while working.
Secondary education
There are no specific secondary educational requirements to become a hotel porter. However, NCEA Level 1 English and maths are preferred.
Personal requirements
Hotel porters need to be:
friendly and helpful
polite and tactful
resourceful and reliable
organised
good at listening and communicating
able to work well as part of a team.
As porters deal with a wide range of people, they should also have an understanding and awareness of other cultures.
You have to be helpful and proactive about ways in which you can make people's stay more comfortable.

---
Useful experience
Useful experience for hotel porters includes:
any hospitality experience, such as working as a waiter/waitress or bartender
work in the tourism industry, such as being a tour guide
customer service experience, such as retail work.
Physical requirements
Hotel porters should be fit, healthy and reasonably strong, as they may do some heavy lifting and spend long hours on their feet. They should also have a tidy appearance.
Find out more about training
Hospitality New Zealand

0800 500 503- www.hospitality.org.nz

Service IQ

0800 863 693 - www.serviceiq.org.nz
What are the chances of getting a job?
Good demand for hotel porters
Job opportunities for hotel porters are good because low unemployment and an increase in job vacancies means there is a shortage of people available to do this role.
According to the Census, 456 hotel porters worked in New Zealand in 2018.
Porters employed by hotels and motels
Hotel porters may work for:
international hotel/motel chains
privately owned hotels/motels
boutique hotels.
Sources
Attfield, S, hotel sector manager, Tourism Industry Association New Zealand, Careers New Zealand interview, February 2016.
Cropp, A, 'Hotel Staff Shortages Spell Trouble for Tourism', Stuff, 31 January 2016, (www.stuff.co.nz).
Ministry of Business, Innovation and Employment, '2006-2014 Occupation Data' (prepared for Careers New Zealand), 2015.
Ministry of Business, Innovation and Employment, 'Tourism Research and Data', February 2016, (www.mbie.govt.nz).
Nui, G, membership communications executive, Hospitality New Zealand, Careers New Zealand interview, February 2016.
ServiceIQ website, accessed February 2016, (www.serviceiq.org.nz).
Stats NZ, '2018 Census Data', 2019.
(This information is a guide only. Find out more about the sources of our job opportunities information)
Progression and specialisations
Hotel porters may move into other jobs in the hotel such as hotel receptionist or waiter/waitress.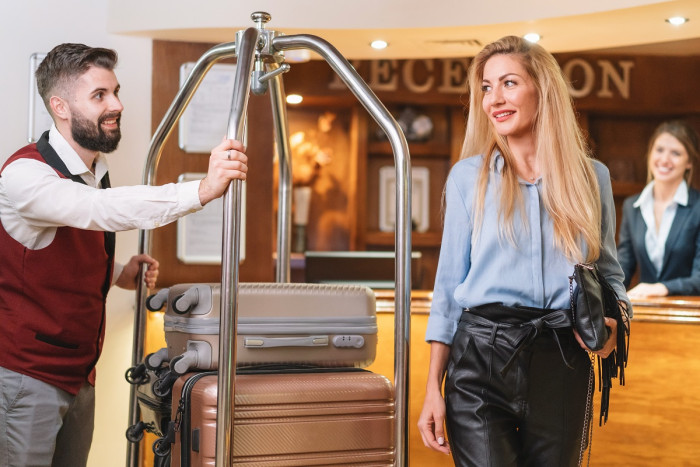 Last updated 13 November 2023