Cafe Worker
Kaimahi Toa Kawhe
Alternative titles for this job
Cafe workers prepare, serve and sell food and drinks to customers at delicatessens, cafes, canteens and takeaway bars.
Pay
Cafe workers usually earn
Source: Restaurant Association of NZ, 2022.
Job opportunities
Chances of getting a job as a cafe worker are good due to a shortage of workers.
Pay
Pay for cafe workers varies depending on where they work and their duties.
Cafe workers usually earn between minimum wage and $30 an hour.
Sources: careers.govt.nz research; and Restaurant Association of New Zealand, '2022 Restaurant Association Remuneration Survey', 2022.
(This information is a guide only. Find out more about the sources of our pay information)
What you will do
Cafe workers may do some or all of the following:
prepare foods such as salads, sandwiches, baked goods and meat
ensure food is fresh and kept at a safe temperature
prepare coffee beans and use a coffee machine to make coffee
make hot and cold drinks such as tea or juice
take orders, serve customers and answer their questions
weigh, price and pack food
clear tables, wash dishes and clean and stock food cabinets
manage the till
order food from suppliers
supervise other staff and organise work rosters.
Skills and knowledge
Cafe workers need to have knowledge of:
the foods they sell, and how to prepare this food
food hygiene and safety regulations, and how to judge if food is fresh
basic maths skills for weighing food and calculating ingredient quantities
how to use a coffee machine.
Depending on where they work, cafe workers may also need to know about specialty foods.
Working conditions
Cafe workers:
may work regular business hours or do shift work, including evenings and weekends
work in cafes, canteens, delicatessens and takeaway bars.
What's the job really like?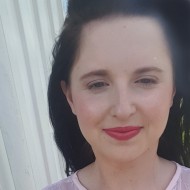 From a shy start to confident conversationalist
"When I first started I was very, very shy. I had just come out of school and I did a coffee course. I overcame my fear of talking to customers and just came out of my shell. I have definitely grown in my people skills.
"Common tasks you do as a café assistant include serving customers, taking meals out to them, and talking to them – you want to make conversation, you want to find out how their day is."
A busy cafe is challenging
"You really need a strong backbone to work in this industry. It's very stressful when it gets busy. Customers don't understand that when you're busy their orders take longer. They expect it to be there as soon as they order.
"Another challenging thing is if you're one or two staff members down, you've got to pick up the other person's job, so you may be doing other tasks in a day that aren't actually your job."
Happy customers rewarding
"It's rewarding when customers tell us that we did a fabulous job – the meal was fabulous, the service was perfect – that really lifts everyone's spirit a lot. I love the communication with the customers. Especially our regulars. We know them really well – it just makes our day when we see a whole lot of happy customers come in."
Barista video
Chris von Batenburg talks about life as a barista – 1.58 mins.
Hi, I'm Chris. I'm a barista.
So a barista is primarily based behind the coffee machine.
They make coffees for customers to order.
Alright.. At the moment I'm making a decaf coffee.
We are going to press the coffee.
Water filter then goes into the group head.
The coffee will extract roughly over about 25 to 27 seconds.
Any longer it's gonna taste bitter and burnt. Any shorter,
it's gonna come out a little sour and under extracted. There are so many
variables that we are trying to control to make a good cup of coffee.
The temperature, the humidity, the grind,
whether somebody's opening the front door or not,
can affect how well a coffee is produced.
My whole goal is to control these variables and make everything as stable as
possible so that I can continually produce really consistent coffees. I check
the coffee to make sure there's crema on top, which is the lovely golden color.
From there, I'm gonna steam the milk.
And I'm aiming to create a nice microfoam that blends
through the milk. To become a barista, you can do a course.
You can also learn on the job, which is the way that I would suggest.
I have always enjoyed coffee and I've known the differences between the coffees.
To be a barista, you need communication skills mostly.
You'll be dealing a lot with people. You need to be able to multitask.
Often you'll be making 3 or 4 coffee at a time.
It will take about 2 weeks of full-time coffee making to feel really
comfortable and have made every single coffee multiple times.
And perfect the kind of art of making the milk nice and silky,
and being able to come with the decent design on top. After that,
it's just about getting faster, finding your way around the coffee machine,
knowing how to adjust the grind and make sure that when the conditions change,
that we can make sure that the coffees are still good. Coffee's up!

Entry requirements
There are no specific entry requirements to become a cafe worker as skills are gained on the job.
You may be able to complete the New Zealand Certificate in Food and Beverages - Cafe Strand (Level 3) while working, or attend courses on customer service, food handling and hygiene.
You may be able to complete an apprenticeship and gain a New Zealand Certificate in Food and Beverage (Level 3 or 4) or a New Zealand Certificate in Catering Services (Level 3 or 4). ServiceIQ oversees hospitality apprenticeships.
Secondary education
There are no specific secondary education requirements to become a cafe worker. However, home economics (food and nutrition), maths and English to NCEA Level 1 are useful.
For Year 11 to 13 learners, trades academies and the STAR and Gateway programmes are good ways to gain relevant experience and skills.
These programmes may help you gain an apprenticeship, but do not reduce the amount of time it takes to complete it.
Additional requirements for specialist roles:
To specialise as a barista, you usually train on the job. Some employers may offer the opportunity to gain barista skills through short courses at Te Pūkenga or private training providers.
Personal requirements
Cafe workers need to be:
friendly, helpful and polite
quick and efficient
honest and reliable
good at customer service
good at remembering orders
able to communicate clearly
able to take instructions well, and work well in a team
accurate, with an eye for detail
able to work well under pressure.
You need to know how to take criticism well and how to retain information.

---
Useful experience
Useful experience for cafe workers includes:
customer service
cooking and baking
food packaging and preparation experience.
Physical requirements
Cafe workers need to be fit and healthy as they are on their feet for long periods.
Find out more about training
Hospitality New Zealand

0800 500 503 - www.hospitality.org.nz

Restaurant Association of New Zealand

(09) 638 8403 - info@restaurantnz.co.nz - www.restaurantnz.co.nz

ServiceIQ

0800 863 693 - intel@ServiceIQ.org.nz - www.serviceiq.org.nz
Check out related courses
What are the chances of getting a job?
Good demand demand for cafe workers
Job opportunities for cafe workers are good because low unemployment and an increase in job vacancies means there is a shortage of people available to do this role.
According to the Census, 9,747 cafe workers and 8,580 baristas worked in New Zealand in 2018.
Types of employers varied
Most cafe workers are employed by cafes or fast food outlets, but the size and type of employer can vary from small businesses to large franchises.
Sources
Bohny, S, 'Nelson Suffering from a Lack of Hospitality Staff', 18 January 2018, (www.stuff.co.nz).
Clearwater, M, senior adviser, Service IQ – Workforce Development, careers.govt.nz interview, June 2020.
Cropp, A, 'More Than 2,700 New Hospitality Outlets Split the Dining Dollar', 2 September 2018, (www.stuff.co.nz).
Guy, A, 'Shortage of Skilled Hospitality Staff as Kiwis Shun Entry-level Jobs', 23 June 2017, (www.nzherald.co.nz).
Ministry of Business, Innovation and Employment, 'Jobs Online Monthly Report – May 2018', accessed July 2018, (www.mbie.govt.nz).
Stats NZ, '2018 Census Data', 2019.
Stats NZ, 'Kiwis Eating More Food on the Go' (media release), 20 November 2017, (www.stats.govt.nz).
Waldren, N, general manager, Restaurant Association of New Zealand, careers.govt.nz interview, September 2018.
(This information is a guide only. Find out more about the sources of our job opportunities information)
Progression and specialisations
Cafe workers may progress to work as a bartender or waiter/waitress, or move into management or supervisor roles.
Cafe workers can specialise as baristas.
Barista

Baristas prepare and serve coffee, and other hot and cold beverages. They know different coffee types, how to use coffee machines to extract coffee from beans and also know how to create latte art.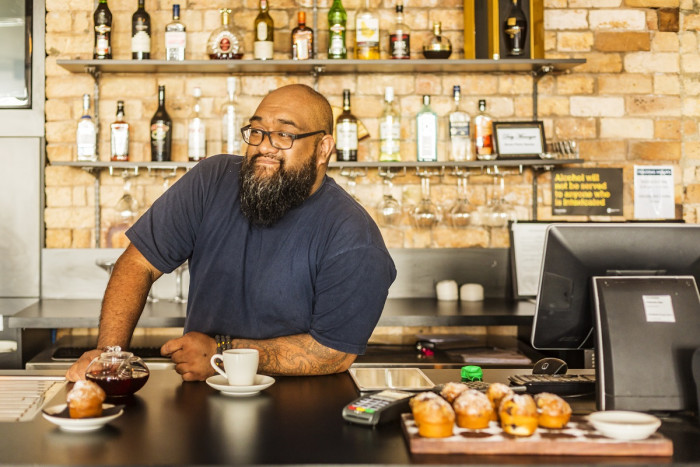 Last updated 7 August 2023