Test Analyst
Kaitātari Whakamātautau
This job is sometimes referred to by alternative titles
Test analysts design and carry out testing processes for new computer software and systems, analyse the results and identify any problems. 
Pay
Test analysts earn an average of
Source: AbsoluteIT, 'Remuneration Report', June 2017.
Job opportunities
Chances of getting a job as a test analyst are good due to a shortage of workers.
Pay
Pay for test analysts varies. According to AbsoluteIT, test analysts in the:
lowest-paid group earn an average of $63,000 a year
middle pay range earn an average of $76,000
highest-paid group earn an average of $92,000.
Test analysts working on contract earn an average of $50 to $95 an hour.
Source: AbsoluteIT, 'Remuneration Report', June 2017.
(This information is a guide only. Find out more about the figures and diagrams in our job information)
What you will do
Test analysts may do some or all of the following:
design and develop tests for software and systems to detect faults
keep written records of defects and bugs that are discovered during testing
analyse the defects and bugs to identify what is causing them
develop or recommend solutions to fix any problems discovered during testing
track the success of the solutions
keep software and systems documentation up to date.
Skills and knowledge
Test analysts need to have knowledge of:
programming methods and technology
computer software and systems
project management.
Working conditions
Test analysts:
usually work full time and often work evenings and weekends, or might be on call
work in offices in conditions that may be stressful because they sometimes work to strict deadlines
may travel locally or overseas to meet clients.
What's the job really like?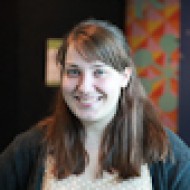 Alice Till-Carty
Test Analyst
It can be like investigating a crime scene
Test analyst Alice Till-Carty says she sometimes has to work like a detective.
"For example, today I was trying to reproduce two different [software] bugs and we have no idea where they came from. It's a bit like a crime scene – you have pieces of information and you have to take the little bits of evidence and figure out what caused the errors."
A good job for people who like to solve problems
"It's a good job for people who like exploring programs, to see how they work. It's often said that if a tester does their job properly, no one will know we were involved.
"I like to know why something's broken. Not just fixing a bug, but what caused it, and talking with developers to find out how the system fits together," Alice says.
Clear communication is essential for test analysts
"You have to be able to reproduce a problem and then explain to someone step-by-step how you managed to make the error appear, because if you can't explain it, it's very difficult for the developers to fix it."
What's hot
Good money.
As more of the world heads online the career prospects are excellent.
What's not
Working with inadequate bug reports.
Being overwhelmed by a monstrous project.
Entry requirements
There are no specific requirements to become a test analyst. However, you usually need one of the following:
a tertiary qualification in computer science, information systems or business computing
a relevant industry-based certification such as International Software Testing Qualifications Board (ISTQB) Certified Tester
on-the-job training through internships and graduate recruitment programmes
experience in related entry-level IT roles such as security administrator or helpdesk administrator.
If you are a graduate from a field other than IT, you can gain a fast-tracked IT-related qualification through ICT Graduate Schools.
Self-learning through online courses and tutorials, and working on your own projects, are common ways of gaining IT-related knowledge.
Secondary education
A tertiary entrance qualification is needed to enter tertiary training. Useful school subjects include digital technologies, maths, physics and English.
Personal requirements
Test analysts need to be:
methodical, accurate and patient
able to work well under pressure, and meet deadlines
able to work well as part of a team, and with minimal supervision
skilled at problem solving
skilled at verbal and written communication.
Useful experience
Useful experience for test analysts includes:
previous work with computers or programming
research and analysis
quality control or assessment work
on-the-job training through IT internships and graduate recruitment programmes.
Physical requirements
Test analysts spend a lot of time using computers, so it is important that they know how to use computer equipment properly to avoid occupational overuse syndrome (OOS).
Registration
Test analysts may choose to become certified through professional associations such as the Institute of IT Professionals or the Australia New Zealand Testing Board.
Find out more about training
Check out related courses
What are the chances of getting a job?
Demand for test analysts is high because organisations are increasingly relying on computer systems and networks to operate effectively. Test analysts are needed to make sure changes and developments to software and networks work properly. 
Shortage of test analysts
While demand for test analysts is expected to remain strong, the number of people training in this field is insufficient to meet demand. 
A survey of IT employers in March 2017 reported that 79% of employers were planning to hire additional staff. However, 29% of employers also said their biggest problem was finding and retaining staff.
As a result of these factors, test engineer and software tester appear on Immigration New Zealand's long-term skill shortage list. This means the Government is actively encouraging skilled test analysts from overseas to work in New Zealand.
Types of employers varied
Employers of test analysts include:
private companies that have large websites or provide computer, database and network services to clients
software and web-development companies that work with film, games, and animation
marketing and advertising companies
government departments
educational institutions.
Sources
AbsoluteIT, 'Employer Insight Report', March 2017, (www.itsalaries.co.nz).
AbsoluteIT, 'Digital Remuneration Report', August 2017, (www.itsalaries.co.nz).
Hudson Recruitment, 'Hudson Report – Forward Focus', 2016, (nz.hudson.com).
Immigration New Zealand, 'Long-term Skill Shortage List', February 2017, (www.immigration.govt.nz).
Progression and specialisations
Test analysts may progress to become lead testers or testing managers, or take on a general management role.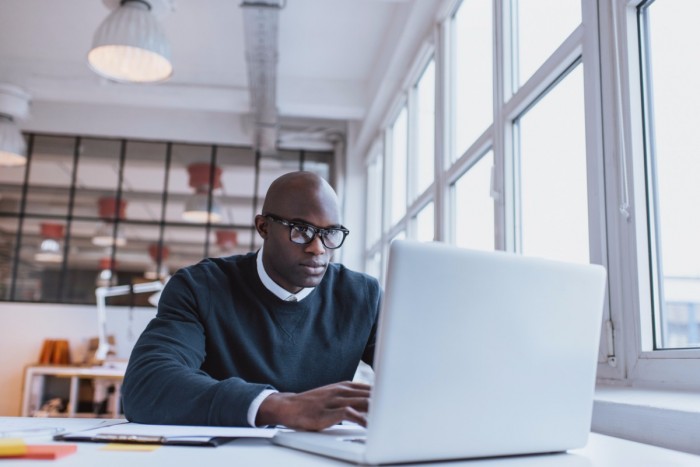 Last updated 14 September 2017