Systems Administrator
Kaiwhakahaere Pūnaha
This job is sometimes referred to by alternative titles
Systems administrators develop, maintain and administer organisations' operating systems, database management systems, and security policies and procedures.
Pay
Systems administrators earn an average of
Database administrators earn an average of
Source: AbsoluteIT, 'Remuneration Report', January 2016.
Job opportunities
Chances of getting a job as a systems administrators are good due to a shortage of workers.
Pay
Pay for systems administrators varies. According to an AbsoluteIT salary survey, systems administrators in the:
lowest-paid group earned an average of $50,000
middle pay range earned an average of $68,000
highest-paid group earned an average of $80,000 a year.
Systems administrators working as contractors earn an average of $46 to $80 an hour.
Pay is higher for those specialising as database administrators. Those in the:
lowest-paid group earned an average of $71,000 
middle pay range earned an average of $85,000
highest-paid group earned an average of $97,000 a year.
Database administrators working as contractors earn an average of $50 to $120 an hour.
Source: AbsoluteIT, 'Remuneration Report', January 2016.
(This information is a guide only. Find out more about the figures and diagrams in our job information)
What you will do
Systems administrators may do some or all of the following:
plan and develop operating systems and associated server hardware
install and support operating systems
ensure that storage, archiving, backup and recovery procedures are functioning correctly
find and fix hardware and software problems
test new systems, and commission and install new applications
train people to use the organisation's computer system or organise external training programmes, particularly for new software.
Systems administrators who specialise as database administrators may do some or all of the following:
design and build a database management system that stores an organisation's records
write database documentation, including data standards, procedures and definitions
monitor the growth of the database and plan its capacity and security requirements
monitor the performance and security of the database, and minimise the risk of the database failing or being hacked.
Skills and knowledge
Systems administrators need to have knowledge of:
a range of computer operating systems
new developments in computer and security systems
computer principles and protocols
the effects of new technology on clients and their work.
Database administrators also need to have knowledge of at least one database management system.
Working conditions
Systems administrators:
usually work regular business hours, but may sometimes work evenings and weekends to complete projects or maintain systems
usually work in offices
may travel locally or internationally to clients' workplaces, or to conferences and seminars.
What's the job really like?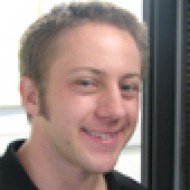 Peter MacManus
Systems Administrator
Systems administrator Peter MacManus says his job is as much about people as it is about working with computers.
"You're dealing with people with a huge range of computer skills. Some people have very little knowledge so you have to be patient when they ask questions.
"But other skills you really need are problem-solving skills, analytical skills, and the ability to research. And you need to ask questions of people more experienced than you."
A wide range of tasks involved
Peter adds that teamwork is essential when you have a wide range of tasks to do each day.
"On a daily basis I'm responsible for making sure our back-up systems are running in case of a crash or hardware failure. I also monitor the anti-virus system, and provide technical support for our mobile communications."
Pull computers apart, and talk to people
For people considering entering the industry, Peter recommends playing around with computers as much as possible.
"Break them, take them apart, and put them back together again. And if you want to get into technical support, get some work in the service or hospitality industry, and talk to people from all walks of life because it will make it easier when you're dealing with clients."
What's hot
The opportunity to use people skills and technical skills.
Working in a fast-moving industry with lots of new things to learn.
What's not
Often working extra hours to meet customer deadlines.
Having to do a lot of administration and documentation.
David Finnigan shares what it's like to be a database administrator in New Zealand - 1.53 mins
My name is David Finnigan and I'm a Database Administrator or DBA with ANZ.
There are two things I do in a normal day - the first is to make sure that the databases I support are running quickly and that the appropriate people have access. I also make sure that any overnight jobs such as backups or reports have finished successfully. And then the other thing that we look after is a lot of consultation with projects that might be intending to use databases in the future.
I think databases are critical to a lot of modern organisations. It's probably not too big a stretch to say that no database, no organisation or no company. And as such a DBA has a large role to play if a database system is down or even running slowly - that can cause a big impact to customers and internal staff within an organisation, and as a result a DBA can make a really positive difference in turning that around and repairing it.
I think repairing issues, addressing those sort of problems are one of my favourite parts; when something has gone wrong and it's impacting a lot of people, it's very rewarding to be able to apply your knowledge and skills and experience, and resolve that issue quickly. And to oftentimes literally hear the relief in the users' voices when you're able to tell them that it's working properly again.
I started in an IT support role like a lot of people do, and in the organisation I was working at at that that time they didn't have a dedicated DBA so I sort of organically moved into that area. The need was there and then I'd go to training courses and eventually just chose to specialise.
Entry requirements
To become a systems administrator you usually need a diploma or degree in computing, information systems or business computing.
Systems administrators may have also a diploma in systems administration, while database administrators may have a diploma in database administration. 
Systems administrators gain many skills on the job and may attend a wide range of courses to update their knowledge and skills.
Secondary education
Useful school subjects include maths, physics, computer studies, and English.
Personal requirements
Systems administrators need to be:
methodical and accurate
good at problem solving and time management
good at planning and organising
adaptable and patient
able to work well under pressure
able to communicate well, as they need to relay complex information about computers in easily understood terms.
Useful experience
Previous work with computers or operating database management systems, such as Cisco, Oracle or Microsoft, is useful for systems administrators.
Physical requirements
Systems administrators spend a lot of time using computers, so it is important they know how to use computer equipment properly to avoid occupational overuse syndrome (OOS).
Registration
Systems administrators may choose to become certified through the Information Technology Certified Professional scheme.
Find out more about training
Futureintech

(04) 473 2023 - enquiries@futureintech.org.nz - www.futureintech.org.nz/

Institute of IT Professionals

0800 252 255 - info@iitp.org.nz - www.iitp.org.nz

New Zealand Technology Industry Association (NZTIA)

(09) 475 0204 - info@nztech.org.nz - www.nztech.org.nz
Check out related courses
What are the chances of getting a job?
Shortage of systems administrators
While demand for systems administrators is expected to remain strong, the number of information technology (IT) trainees coming through is insufficient to meet demand. The number of students studying IT fell by more than 20% between 2008 and 2014.
A survey of IT employers in February 2015 reported that 79% of employers were planning to hire additional staff. However, 28% of employers also reported greater difficulty finding staff in 2015 than in 2014.
As a result of these factors, systems administrator appears on Immigration New Zealand's long-term skill shortage list. This means the Government is actively encouraging skilled systems administrators from overseas to work in New Zealand.
Types of employers varied
Employers of systems administrators include:
large computer firms providing database and computer network services
local authorities such as city councils
government departments
internet and telecommunication providers.
Sources
AbsoluteIT, 'Employer Insight Report', February 2015, (www.itsalaries.co.nz).
AbsoluteIT, 'Remuneration Report', July 2015, (www.itsalaries.co.nz).
Hudson Recruitment, 'Hudson Report, Q3, 2015', 2015, (nz.hudson.com).
Hudson Recruitment, 'New Zealand Hiring Expectations – Quarter 3, 2015', 2015, (nz.hudson.com).
Immigration New Zealand, 'Long-term Skill Shortage List', July 2015, accessed January 2016, (www.immigration.govt.nz).
Ministry of Business, Innovation and Employment, '2006-2014 Occupation Data' (prepared for Careers New Zealand), 2015.
Ministry of Business, Innovation and Employment, 'Information and Communications Technology Report – 2015', 2015, (www.mbie.govt.nz).
Progression and specialisations
Systems administrators can progress into a range of other IT jobs. They may also move into architect, supervisory or management roles.
Some systems administrators may specialise as a:
Computer Security Specialist

Computer security specialists establish, manage and administer IT security policies and procedures to minimise the risk of security threats, such as hacking, to an organisation's computer networks.

Database Administrator

Database administrators develop, configure, maintain and support database management systems in accordance with user requirements.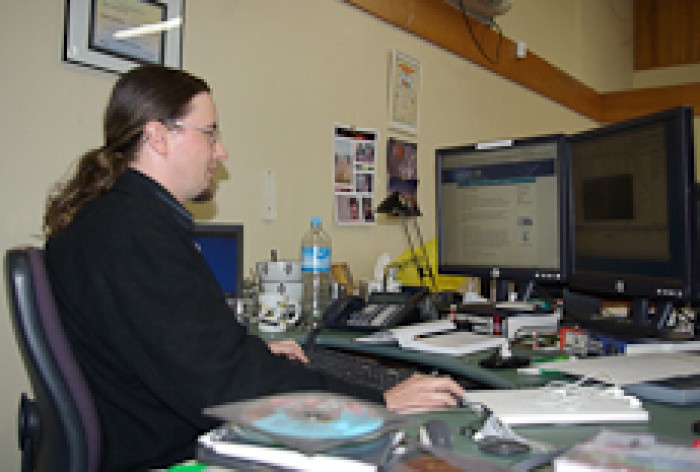 Last updated 25 May 2017